Sticking to the Manhattan East Side theme of our last couple of posts, a look at the
East River Esplanade
seems in order. Entering at 96th Street and heading south, we encounter this pleasing vista: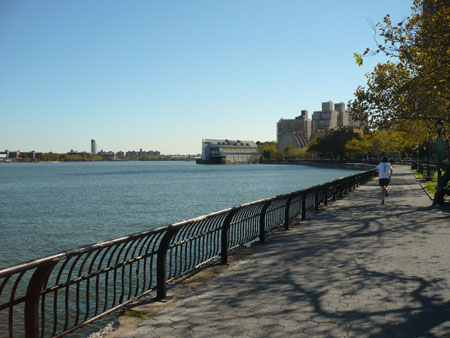 Looking north towards East Harlem, there's this one: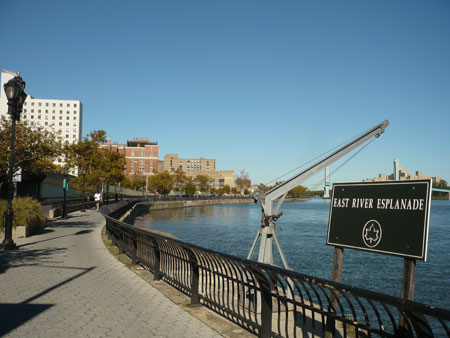 And a glance into the water may be rewarded with a picturesque sailboat, like so: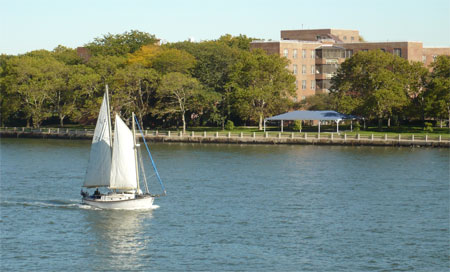 I'm more intrigued by this monolith, though: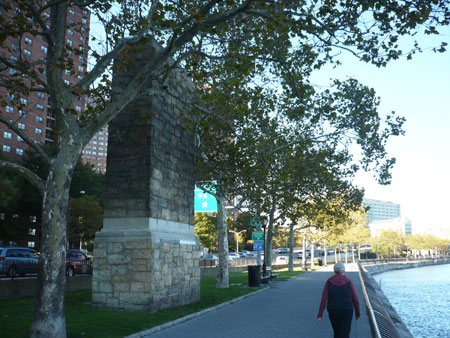 It's actually a highway sign, sort of. On the other side, facing the traffic on the FDR Drive, is an old runic-looking inscription:
EAST
RIVER
DRIVE

TRIBOROUGH
BRIDGE
APPROACH
It's a monument to an earlier time. The East River Drive is now called the FDR Drive, and the Triborough Bridge is now called the RFK Bridge. Also, these days we don't usually make street signs out of huge stone menhirs. But I'm glad we did at one time.
I also love details like this iron windmill built into the fence that keeps drunken cyclists from careening into the water.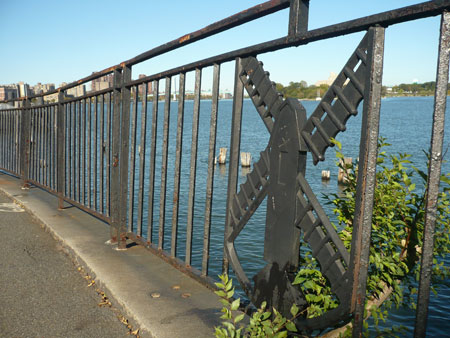 A bit further South, near Carl Schurz Park, we come to a section known as the
John Finley Walk
, which has this wonderful sign. (Finley seems to have been an
interesting character
.)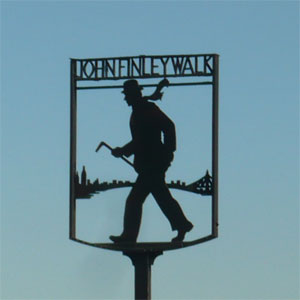 A walk down the Esplanade will also net you a nice view of the
Blackwell Island/Roosevelt Island Lighthouse
.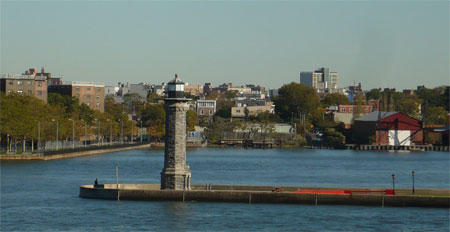 But Roosevelt Island and its parks (including Lighthouse Park) deserve separate attention, which we will save for another—probably very long—day.