What's the smallest park in New York City? I don't know if anyone knows for sure. Septuagesimo Uno was probably the smallest I'd ever visited.
Until a couple of weeks ago. Strolling through the the Rubin Museum Block Party, we happened upon a trailer with open doors on the side and in the back. We walked past, not giving it much thought. But then I did a double take, had to double back and step inside.
The trailer, as I later learned, is called The Healing Garden. Its creator, Kim Holleman, describes it as a "mobile public park."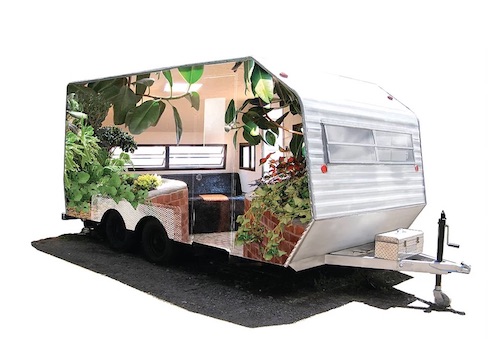 Image from kimholleman.com
The cut-through image above, from The Healing Garden web page, belies the trailer's actual plain-metal outward appearance. All the more startling, then, is the contrast when you step inside, where you find plants (native to New York, of course), wooden benches, a "naturalistic stone water-fall and fish pond," and happy visitors.
So here it is: my new candidate for Smallest Park in NYC.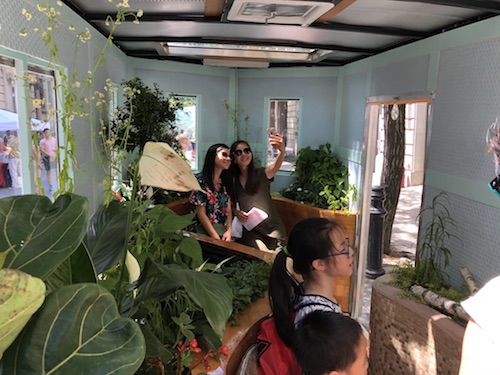 The Healing Garden has been hauling around the city since its debut at an NYC Parks Department event in 2006. It's quite an idea, bringing a park to the people instead of making the people go to a park – even only a handful of people can squeeze inside. I'm glad we ran into it.
All photos © Jon Sobel, Critical Lens Media except where noted