OK, so this isn't a park. What can you really fit into 0.039 acres anyway? Still something fascinates me about
Charlton Plaza
, so that I stop and peer into it every time I walk down Sixth Avenue into SoHo. It's the shape, I think: the way it's so much narrower than the height of the particolored wall next to it, giving it an unusual sense of three-dimensionality, and the way it narrows into a tiny wedge that, nevertheless, defiantly displays the tulips some skinny soul squeezes in to plant there.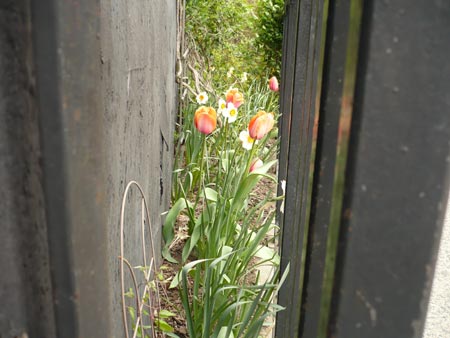 I've scanned the grounds in vain for the "game tables and benches" the Parks Department website
describes
.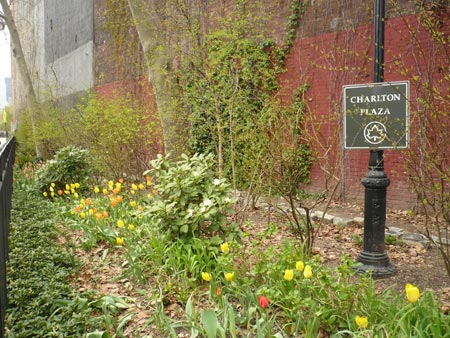 The site does helpfully note that the property was named Charlton Plaza only in 1996, after Dr. John Charlton, a revolutionary-era physician who in the 1790s became the forward-thinking president of the Medical Society of the State of New York. Neighboring Charlton Street already honored the good doctor.
Back at the narrow(er) end, these trellises formed an appealing springtime tableau on a recent day.