When I think about city parks, I don't usually think of the beaches. Maybe it's because I grew up on Long Island, where the obligatory summer rite of going to the beach was its own species of activity, distinct from "parks." Parks meant grass, playgrounds, jogging trails, fireworks on the Fourth of July.
But New York City's beaches are some of its most important parks. I've been to a few of them for this blog: Jacob Riis Park; the iconic New York City beach and boardwalk of Coney Island; Pelham Bay Park in The Bronx which includes Orchard Beach. Today: a quick post on Rockaway Beach, which, thanks partly to The Ramones, is NYC's second-most-famous strand.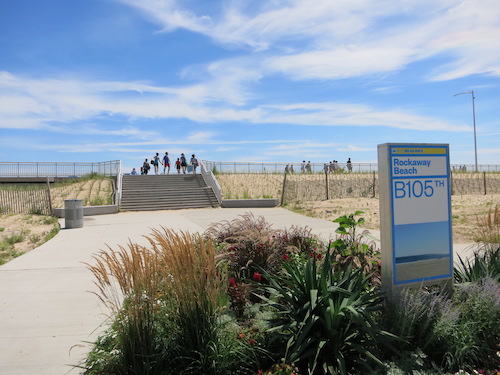 Despite its location on a strip of land that looks map-wise as if it ought to be part of Brooklyn, Rockaway Beach is in Queens. You can take the A train there, so you don't need a car. The part of the beach by the Beach 105th St. stop – the second-to-last stop on the line – is, theoretically, less busy than other spots, so that's where we headed on a bright day in early August.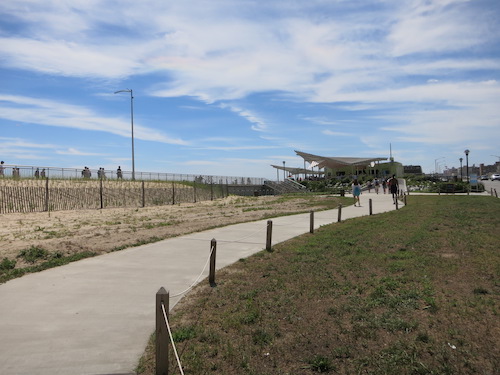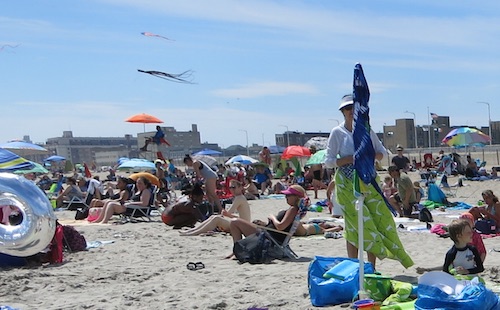 Kites fly at Rockaway Beach
Compared to Coney Island – and compared to my expectations – the water was very clean, and incredibly refreshing.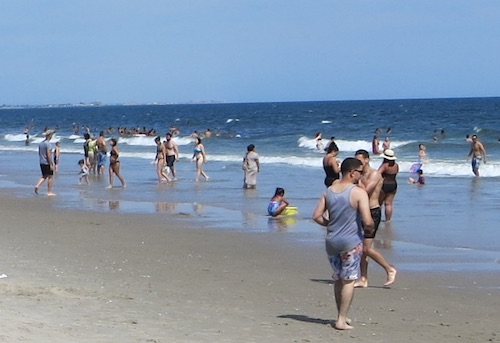 Other stretches of Rockaway Beach are closer to the good, fun food vendors. But there's food at the concession stand near Beach 105th St., if you can handle long lines on busy days.
The other great thing about Rockaway Beach is that it's tremendously long. Sure, it gets crowded, but not Coney-Island claustrophobic.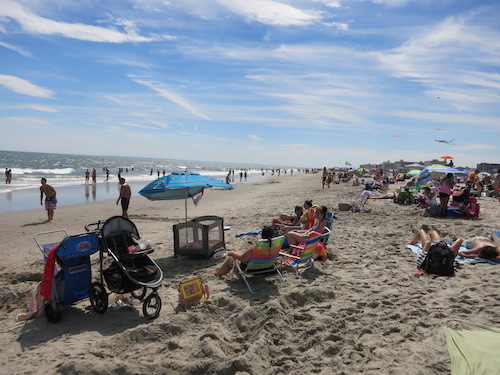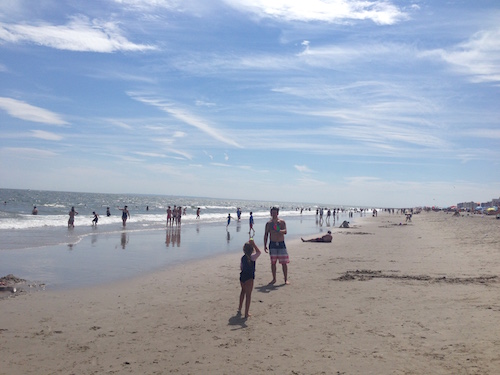 So grab a blanket, sunblock, and your MetroCard, pack a sandwich and some fruit and something to drink, and head for the Rockaway Peninsula. You won't find a finer beach than Rockaway for many a mile.
All photos © Jon Sobel, Critical Lens Media, except where noted