Cooper Square, actually a narrow, two-block-long triangle, is a junction of streets in Manhattan's East Village that's finally starting to take shape as a park in accordance with a City reconstruction plan published at the beginning of 2011.
Approaching from the southern tip of the "square," you cross what will be known as the Village Plaza, "with diverse seating options and tree planting; serving both students and local residents." North of that will be Cooper Triangle, a "[s]hady, enclosed park." Behind the trees you see the Cooper Union Foundation Building of the The Cooper Union for the Advancement of Science and Art.
That's the building where in 1860 William Cullen Bryant introduced presidential candidate Abraham Lincoln, who then delivered the famous Cooper Union speech that established his reputation as a national-level statesman and an eloquent, dogged crusader against slavery. (Full text here.)
Let us be diverted by none of those sophistical contrivances wherewith we are so industriously plied and belabored – contrivances such as groping for some middle ground between the right and the wrong…Let us have faith that right makes might, and in that faith, let us, to the end, dare to do our duty as we understand it."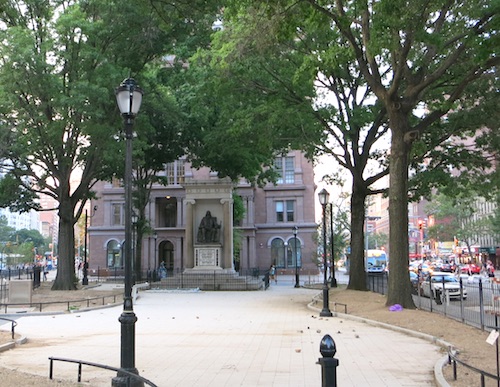 A statue of Peter Cooper, founder of the college, will retain pride of place in the redesigned plaza.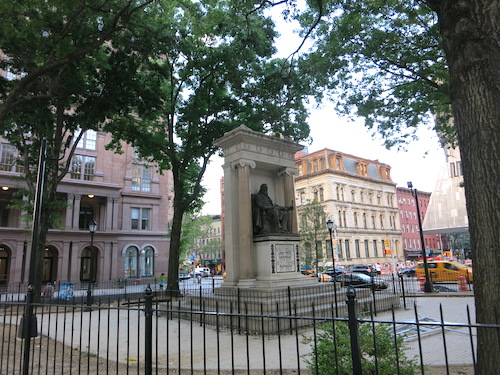 And lest anyone doubt that Cooper Square is – or will be – a park: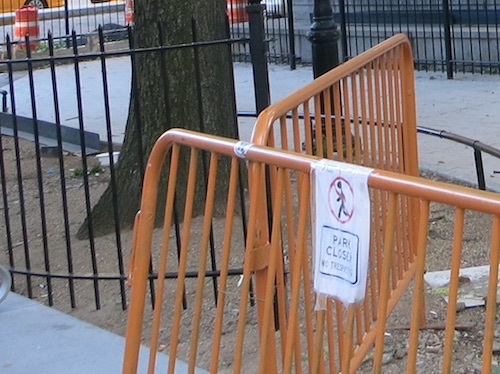 All photos © Jon Sobel, Critical Lens Media