Red Hook's famous food trucks frame Red Hook Recreation Area, but for an actual park, Coffey is your
destination in this legendary neighborhood.
Coffey Park, named for an Irish-born local politician, is 8-plus acres of passive and active recreation in the middle of Red Hook, the formerly scary-dangerous Brooklyn neighborhood that, in spite of a lack of subway service, has undergone a cultural renaissance in recent years – as well as a commercial one with the arrival of a Fairway supermarket, an Ikea, and a cruise ship dock.
The park's flat lawns welcome small fry and their dads.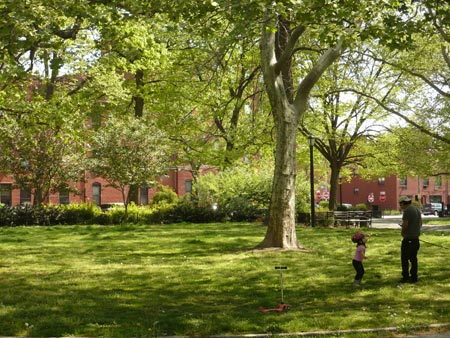 Shapely evergreens line up proudly…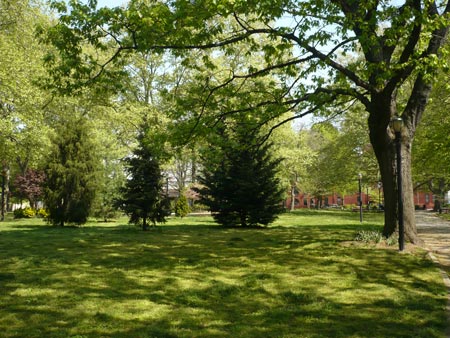 and April flowers are a colorful sight.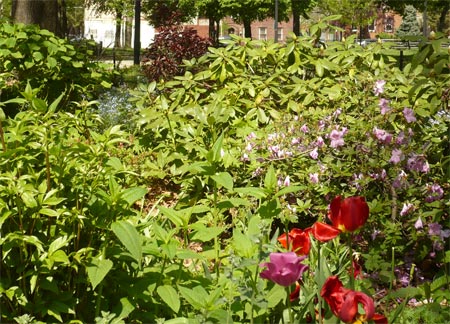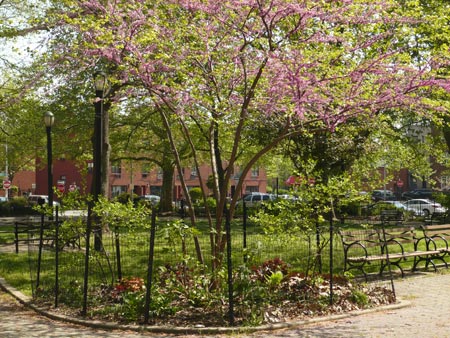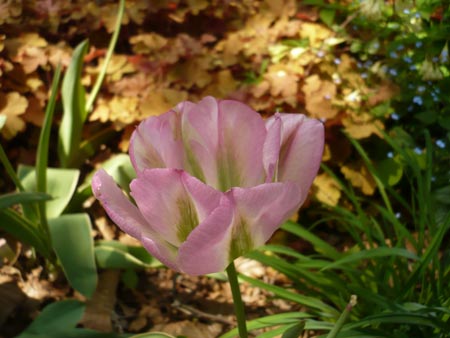 The park provides a good view of Visitation Church and the (sort of) famous
"R" sign
.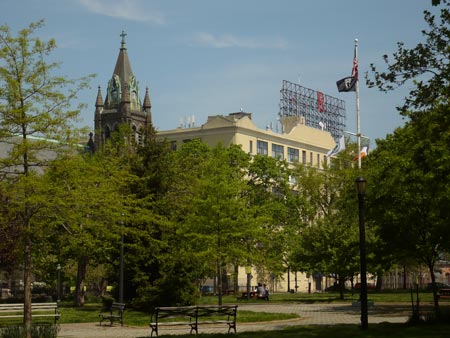 And this last shot…well, it's just a nice picture. So check out Coffey Park when you're in Red Hook. And there are plenty of good reasons to visit Red Hook. Bars. Waterfront. Fairway. (And
Steve's Authentic Key Lime Pies
–
way
better than what Ikea has the nerve to serve as "Swedish meatballs." Just sayin'.)