We discovered this park on Brooklyn's East River waterfront in the Williamsburg neighborhood some years back when we went to a Smorgasburg event there. I returned for a lunchtime visit on a sunny, windy weekday in June to take some photos.
One feature I like about East River State Park is its extensive stretch of cobblestones (more properly called Belgian block), remnants of the park's history as a 19th-century shipping dock.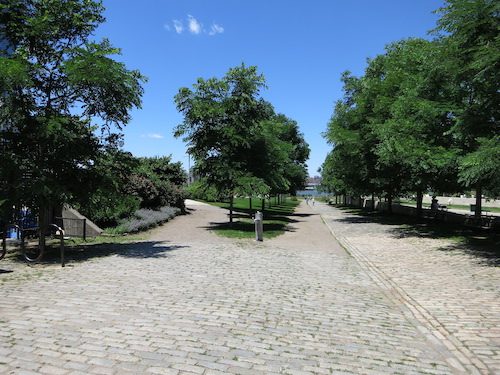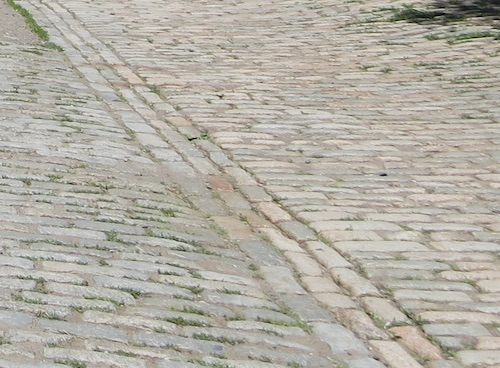 The streetside area blooms colorfully in springtime.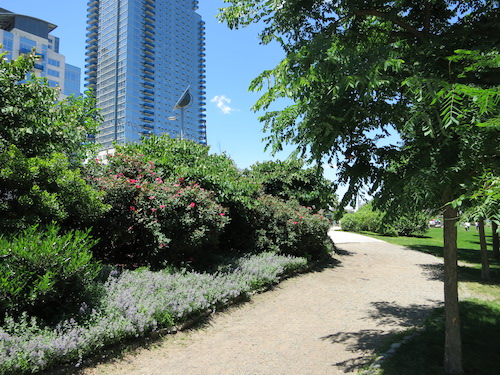 But a large expanse of cracked concrete dominates the park's seven acres, good for family picnics and Smorgasburgs but not exactly soothing to the eye.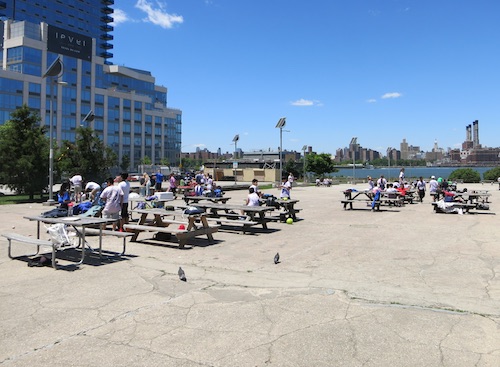 The old, unfinished-looking grassy sections have a certain charm. Kids like 'em. So do lovers.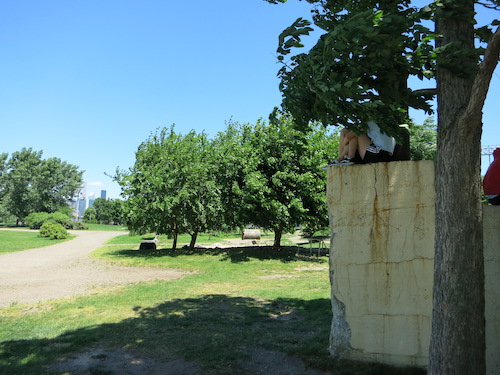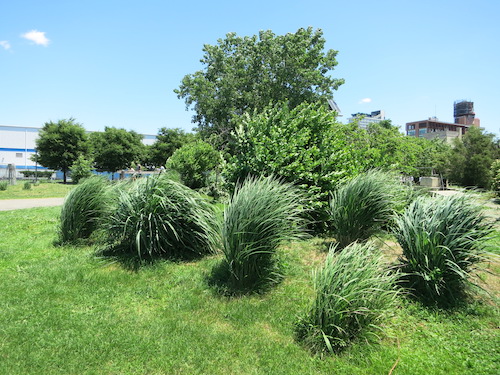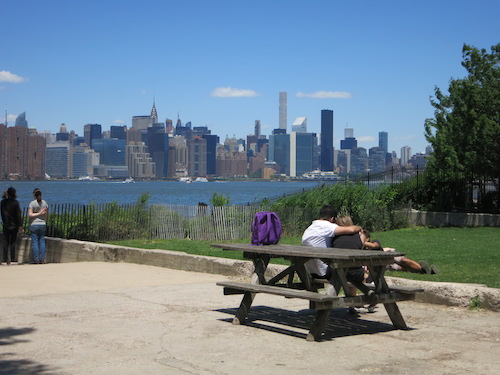 In spite of all the waterfront development going on in the city, plenty of these un-manicured stretches remain. Because they're not beautiful, they can offer a feeling of privacy, even isolation.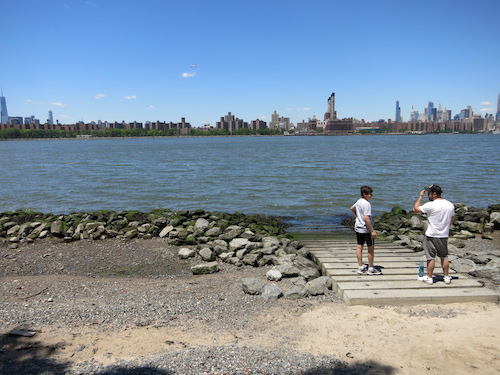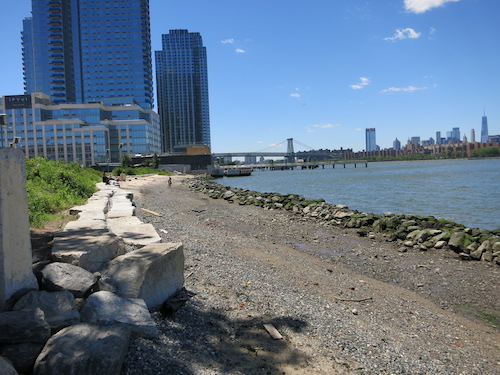 Why is this a state park? I'm not sure, but it probably has to do with the park's origins in the 1990s as a project of the Trust for Public Land, which stepped in after local residents had rallied to prevent construction of a new waste-transfer station on the abandoned site. Up the river in Queens is another State Park, Gantry Plaza State Park.
One consequence of State Park status: No dogs allowed.