The design of Washington Commons – not the bar in Brooklyn, but the pretty little public space in Manhattan's West Village – makes it seem bigger on the inside, like some horticultural TARDIS. And in fact there is a bit of time travel you can do here.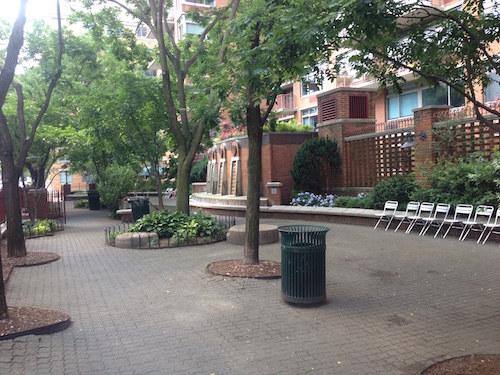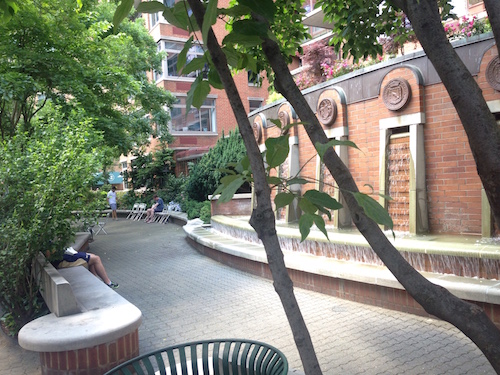 Nice curves make a space welcoming, as Frederick Law Olmsted knew.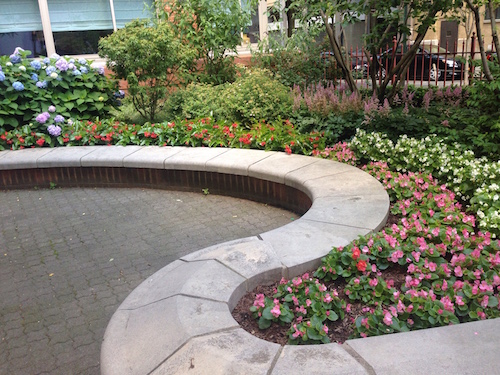 The little park's dominant architectural feature is its waterfall, bedecked with historical seals of the City of New York. The one with the beaver bears the slogan "SIGILLUM NOVI BELGII," "Seal of the New Belgium." Among the first settlers the Dutch West India Company plunked down in New Amsterdam were 30 French Walloon families, from a part of the then-Netherlands that became Belgium. There's a Walloon Settlers Memorial in Battery Park.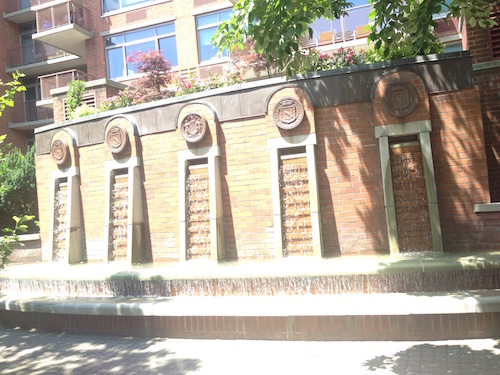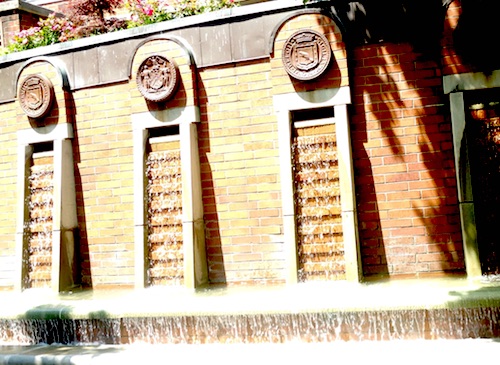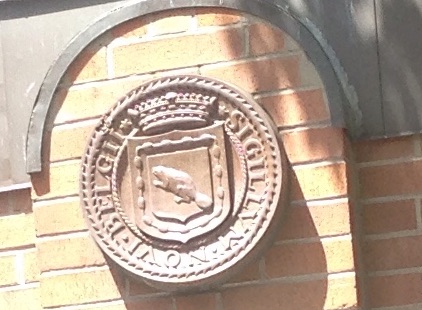 The designers didn't put in much in the way of seating – I suspect on purpose to discourage visits from nonresidents of the development this grudgingly public space abuts. In fact, according to The New York Times, the park "resulted from negotiations between community leaders and [the] Rockrose [Development Corporation], which needed a [zoning] variance to build a parking garage."
On a beautiful day in early summer, though, someone has realized that people do in fact enjoy a pleasant sit.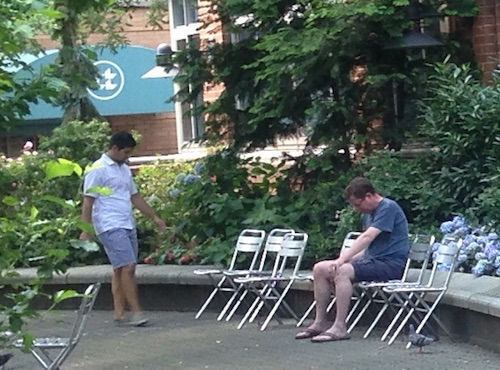 The trees make dappled shadows on the wavy-stoned ground.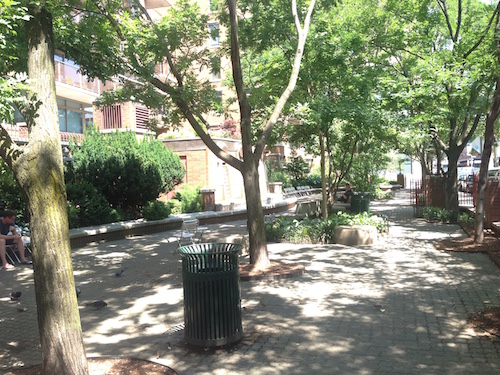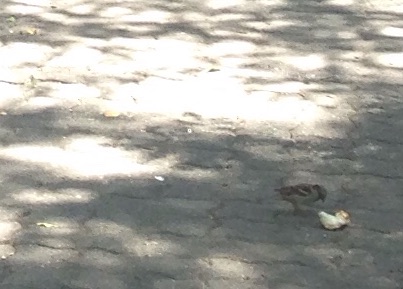 As it happened, a work crew was replacing some of the nearby cobblestones on Jane Street. New York's original cobblestones, brought over from Europe as ballast, are more accurately called Belgian block. So everywhere you go in this neighborhood, you seem to run into Belgium – without the fat and calories of fries.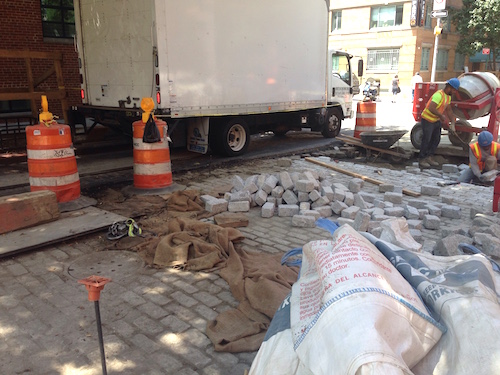 All photos © Jon Sobel, Critical Lens Media