Until October 29, 2017 you can see a whole world of Dale Chihuly's amazing artworks throughout the New York Botanical Garden in The Bronx. It's a magnificent exhibit that I felt was worth a special notice here.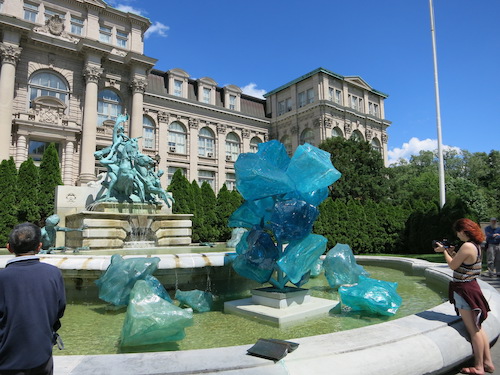 During the day you can see the works for the price of regular NYBG admission. Some reach for the sky. Others reside in the water.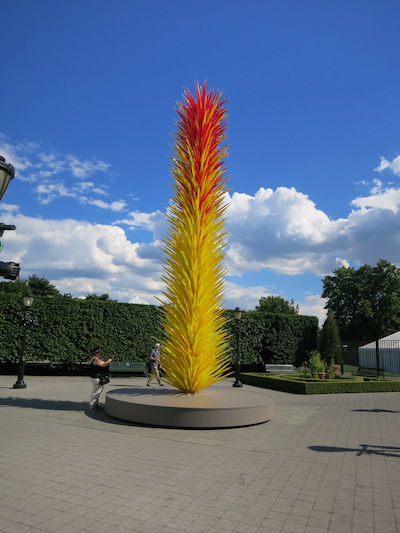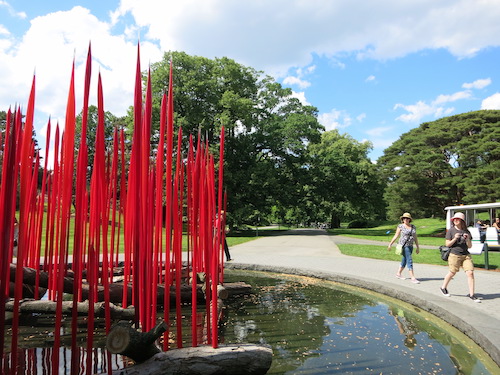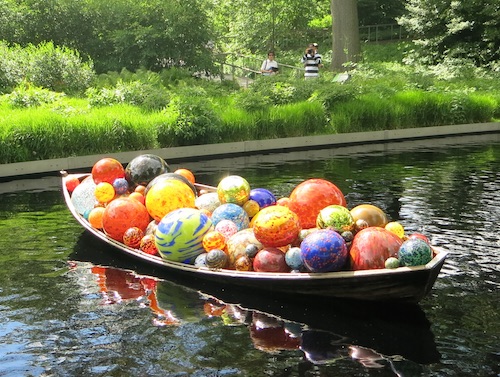 Some you can approach very closely. We saw a little girl almost break this sculpture, installed right in front of the Enid A. Haupt Conservatory.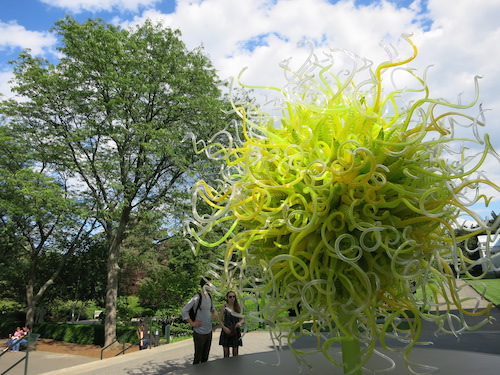 Some are installed more slyly, inside.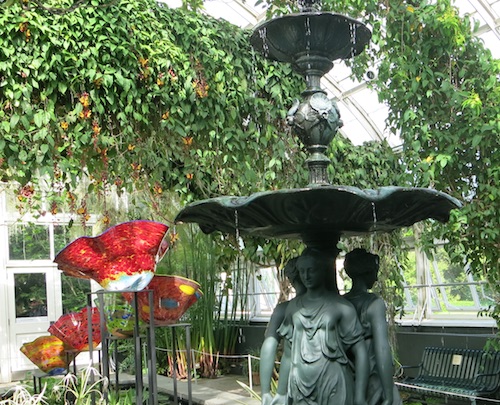 For a separate fee you can also visit at night when the glass sculptures are lit up. Advance purchase is recommended for Chihuly Nights.
All photos © Jon Sobel, Critical Lens Media