In LaTourette Park, an important chunk of the Staten Island Greenbelt, you'll find hiking trails, a golf course, and, yes, Revolutionary War history.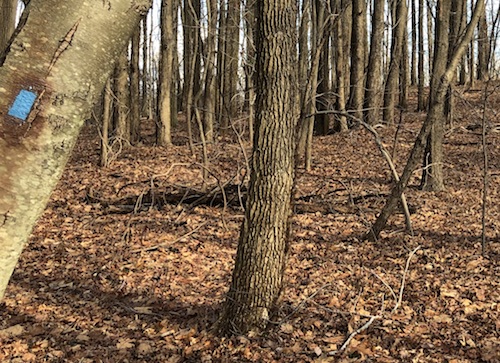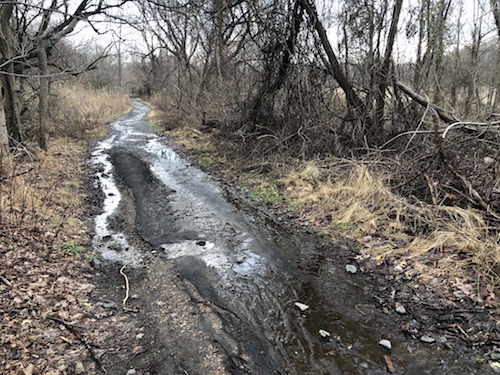 A mild day in early January gave us an unexpectedly temperate chance for a mini-hike through some of this huge park's 760 acres. The British used the scenic ridgetop of present-day southwest LaTourette to watch for approaching American troops. The park's "blue trail" takes walkers to this panoramic view, with (unseen) Richmond Creek below.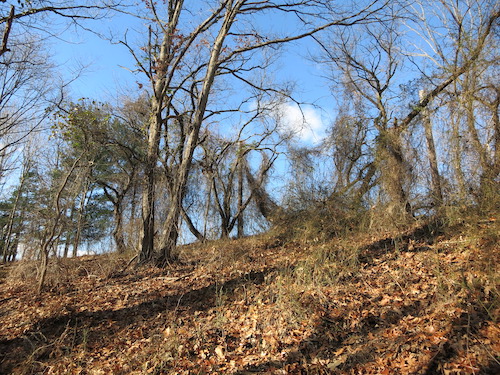 This video captures a bit of the narrow trail and surroundings.
Some bits were nearly swamped. With the thick growth all around, even when the trees are denuded of leaves you can feel tightly bound in the woods.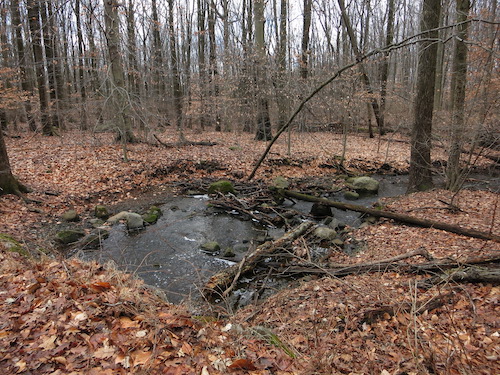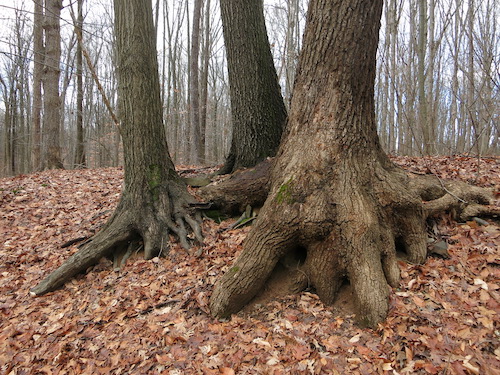 Yet walk a little further, or just look the other way, and you're in golf country.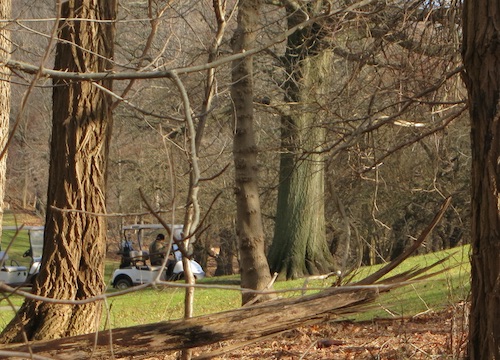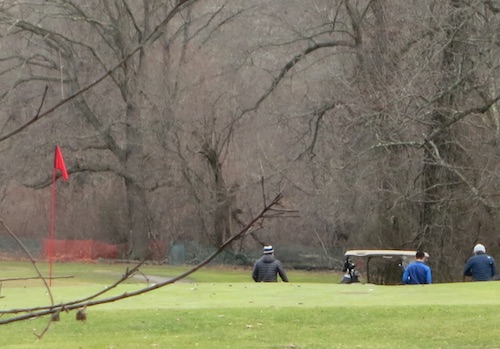 The LaTourette family sold the city their farm in 1922. It became a park in the 1950s. The 1870 LaTourette Mansion still stands. Now it's the golf course's clubhouse.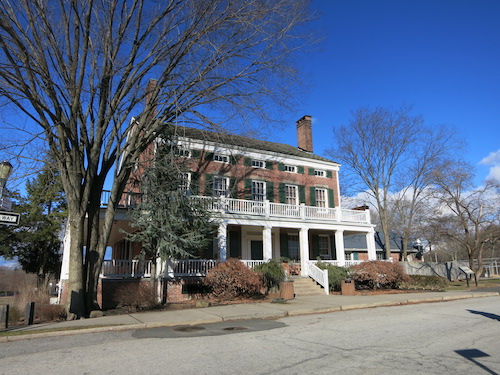 Here at the park's southern edge you're also just steps from the beautiful old Church of Saint Andrew – which lies inside the park – and Historic Richmond Town with its preserved municipal and farm buildings.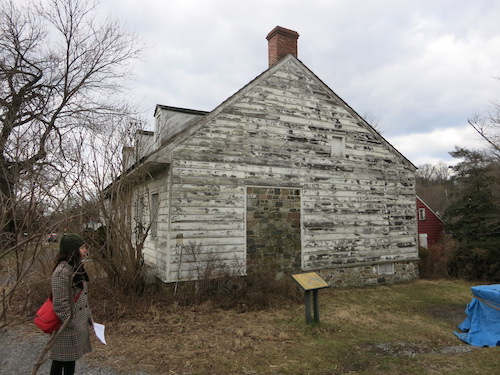 The original St. Andrew's Church building goes back to the beginning of the 1700s. According to a plaque, "During the Revolutionary War, the church functioned as a hospital for the British and was the scene of a battle in 1777 when Americans attacked the British troops who had barricaded themselves inside the building."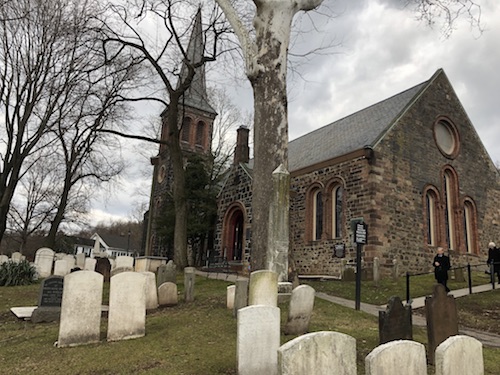 There's no mention of the outcome. The immediate outcome, that is. We know what happened in the end, of course.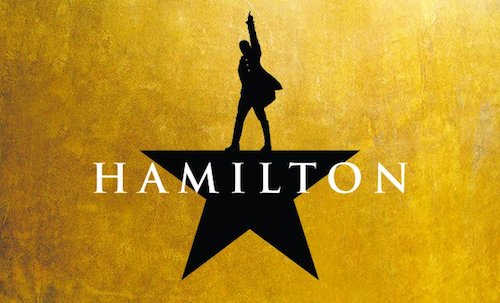 We had hoped to park our car by St. Andrew's, where there's a rustic-looking path into the park, but as it was a Sunday the lot was reserved for churchgoers. We ended up leaving the car some distance away, a couple of blocks past another church (St. Patrick's). Sometimes it takes a little ingenuity to get yourself to a particular park in the wilds of Staten Island when you're from another borough. But it's nearly always worth it.