Red Hook Park, otherwise known as Red Hook Recreational Area, is a large park devoted to playing fields,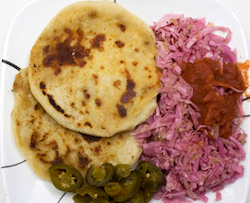 but there are a few green walkways and spaces between the fields. More important, it's alongside this park that the famous Red Hook food vendors line up their trucks full of deliciousness.
Our Memorial Day walk took us past the abandoned Columbia Street Grain Terminal.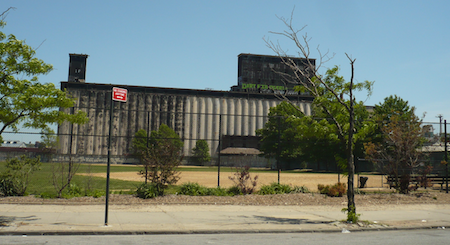 Reaching the park, we fueled up on Salvadoran pupusas and a cool horchata. Most Park Odyssey excursions don't include food destinations too; this was a happy exception.
Some people, like these picnickers, bring their own food.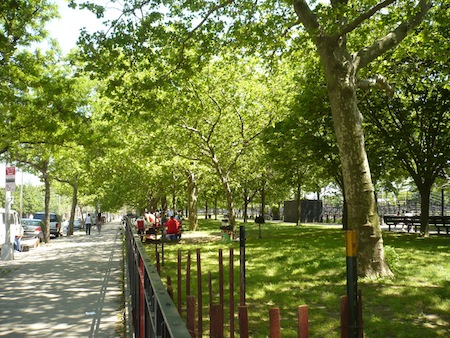 Because of our focus on eating, we didn't go deeply into Red Hook Park itself, but it's borderline for this blog anyway, being all athletic and stuff.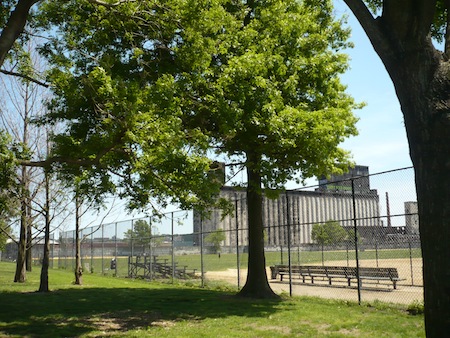 But it's big. You could do a lot of walking between the fields if you set your legs to it.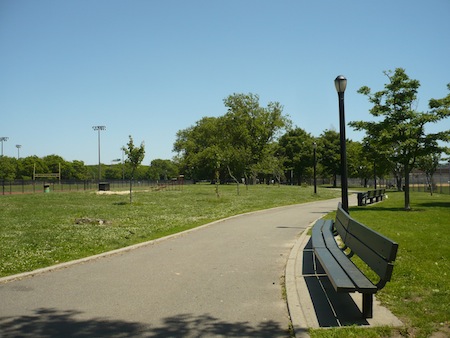 Under the burning sun, though, we saved our energy for the walk to the much smaller, much more picturesque Louis Valentino Jr. Park (next post).