Sometimes I come upon a place with a sign that calls it a park, and I think to myself, Oh, come on. Really?
Over the past few years the city has landscaped the eastern end of Wall Street and named it Mannahatta Park (also called Wall Street Triangle Park), after the old Lenape Indian name for the island. It looks nice and makes sense. This end of Wall Street, approaching the East River, has a much more open, sunlit quality than the canyon-like main stretch of the street.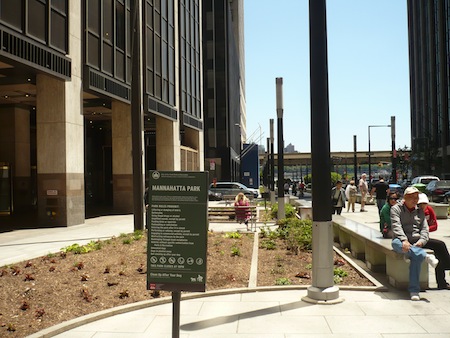 And the flowers are nice.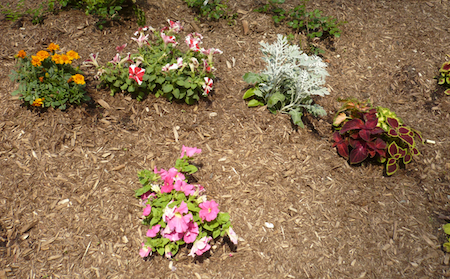 But is this really a park?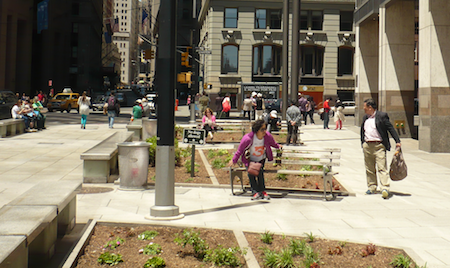 The following angle makes a slightly better case for the designation: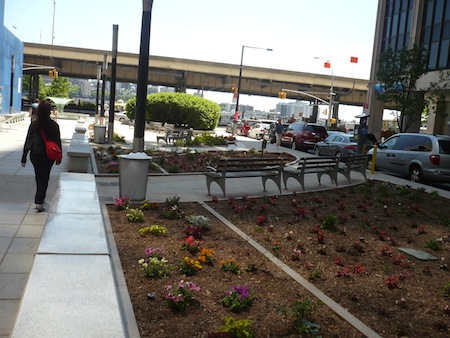 At the far eastern end, the fountain, dedicated by Deutsche Bank to its employees who perished in the 9/11 attacks, was dry this Memorial Day. Not the season for water yet? Or is it awaiting repair of its broken panes?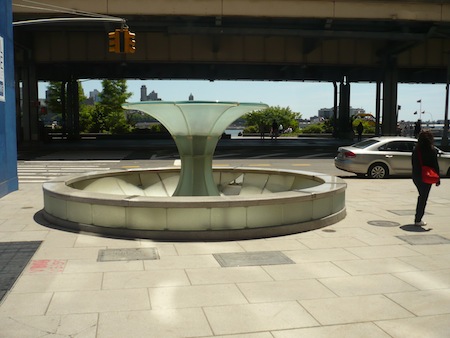 We discovered this new "park" on our way to take the free Ikea-sponsored Water Taxi to Red Hook, Brooklyn, which leaves from Pier 11 at Wall Street. In Red Hook we neither explored the dystopia that is Ikea nor shopped at the recently reopened Fairway supermarket, but instead visited four (yes, four) parks, which I'll write about over the next several days.