Rufus King was a signer of the Constitution, President George Washington's Minister Plenipotentiary to Great Britain, the last Federalist U.S. Senator, and James Monroe's opponent in the 1816 presidential election. He was a key figure in stopping the expansion of slavery into new U.S. territories.
And he lived in Jamaica, Queens, where his house is now the King Manor Museum, the centerpiece of Rufus King Park.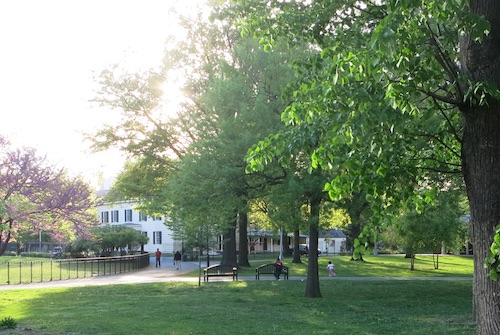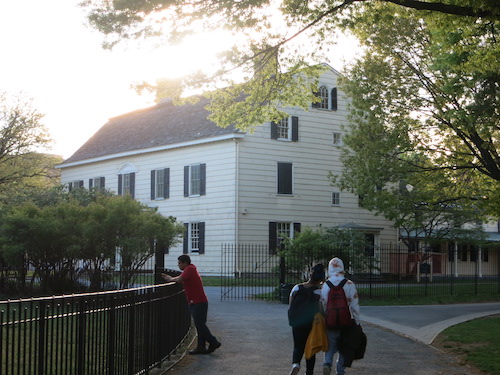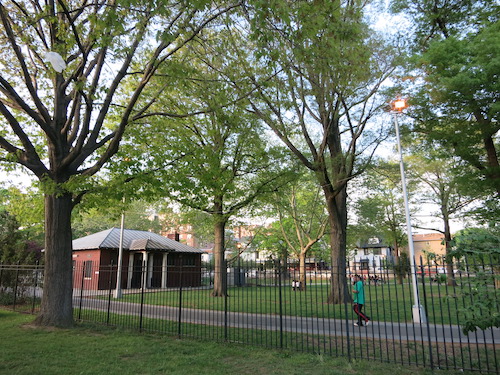 The oldest part of the manor was built in 1750. King bought it and the surrounding 90-care farm in 1805. His oldest son John Alsop King, a governor of New York, inherited the house, and the King family resided here until 1896. The eleven acres that remained of the property became a park, which has recreational facilities and a bandstand. The manor itself was listed on the National Register of Historic Places and has been a museum open to the public since 1900.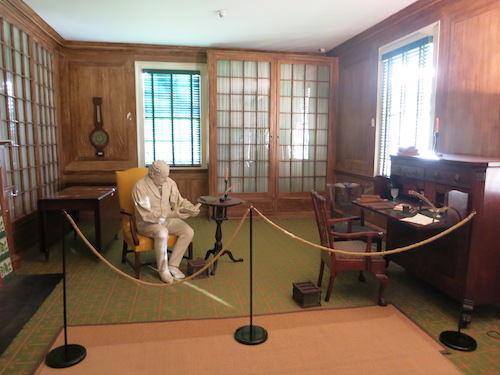 These days the museum hosts events including concerts, such as the Five Boroughs Music Festival program I covered recently where the ensemble Tenet played music much older than the house, and much older, in fact than the colonies themselves.
At night the park takes on an expressive, if artificial, glow –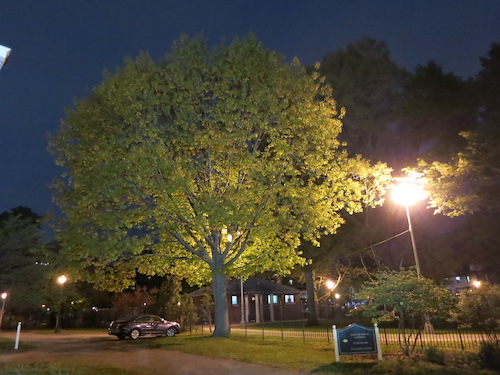 – a glow that makes it hard to take a picture of the house without capturing your own shadow cast large on the exterior.