One of Staten Island's little-known treasures is 16-acre Eibs Pond Park, a wetland nature reserve set surprisingly amid drab housing developments in the Park Hill neighborhood. At three acres the biggest kettle pond in the city, Eibs Pond centers a 16-acre protected wetlands area.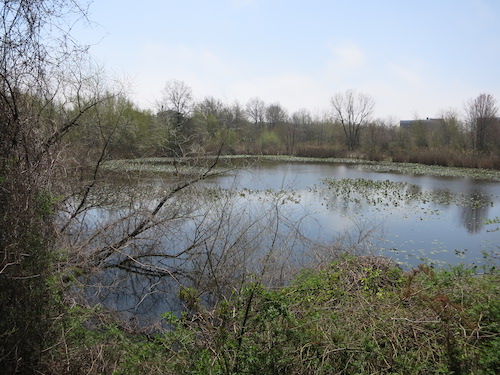 (Forest Park and Blue Heron Park also have kettle ponds, water-filled depressions left by a retreating glacier.)
The entrances and signage reflect the park's homespun nature. Officially a New York City park only since 1989, it feels like the kind of reserve you might find in a distant suburb.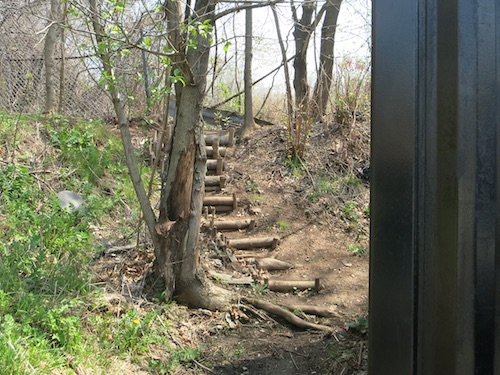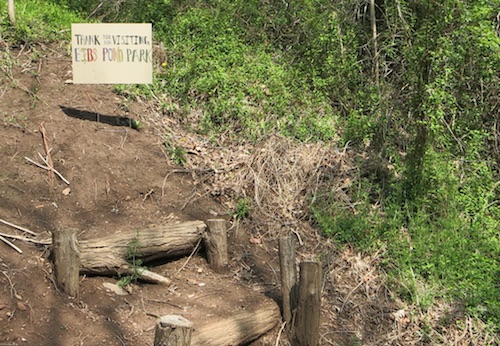 A dirt path circles the pond. On my first approach, something fairly large jumped off a rock into the water with a loud splash, but my eyes weren't quick enough to see what it was. It didn't surface. At least not nearby. But I think it must have been a mammal.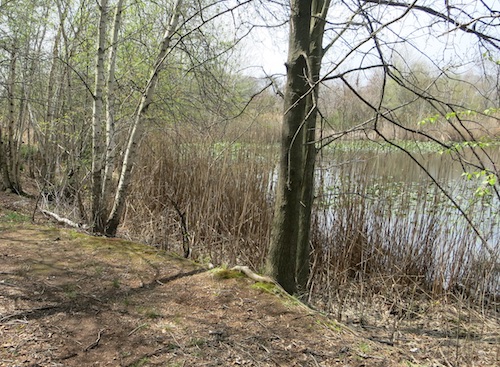 I did see a red-winged blackbird. They're common in New York City's wetland areas.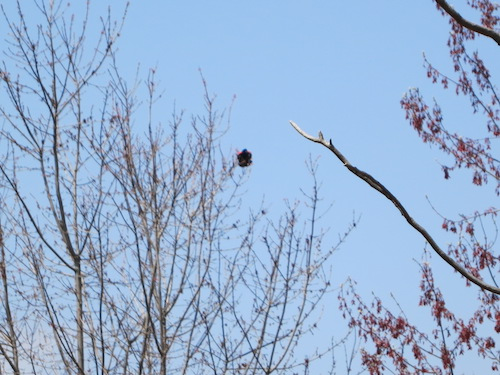 A crude boardwalk bridge crosses the center of the wetland.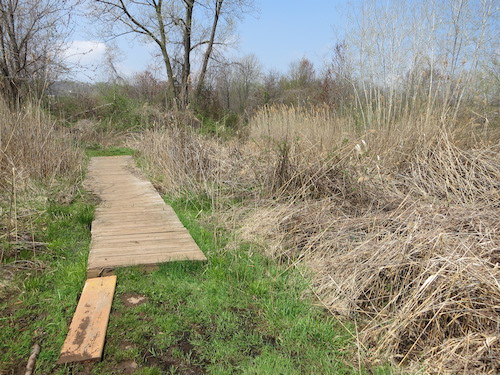 Residue of a complicated past litters the park. The Eibs family watered their horses and dairy cows here in the 1800s. Spending the summer of 1843 nearby, Henry David Thoreau, according to the Parks Department website, was inspired to write that "The whole island is like a garden," meaning Staten Island I think. In the early 20th century D.W. Griffith shot Birth of a Nation's Civil War battle sequences around the pond.
Then it became a water hazard for a golf course, and hosted curling competitions in the winter. During World War Two the site hosted Italian prisoners of war.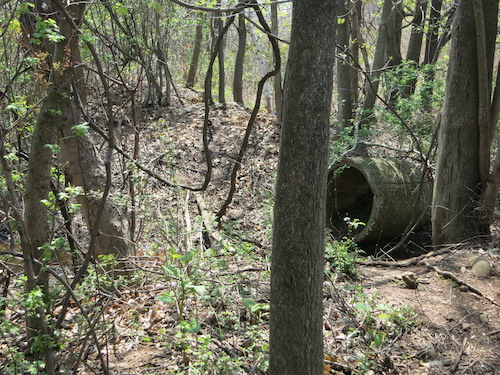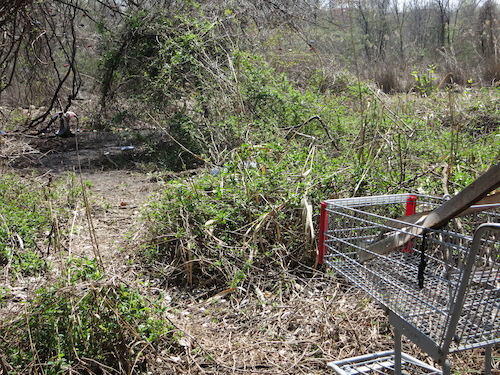 A major restoration around the turn of the century gave us Eibs Pond Park roughly as we see it today. Tangles of trees and vines lend it a dense, murky, vaguely dangerous air, heightened by its small size, its evidence of occupation by the homeless, and, when I visited on a warm spring weekend, its emptiness.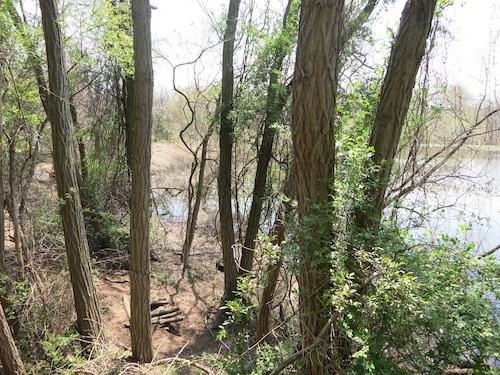 On the other hand, the layout doesn't lend itself to lounging about, or to any sort of recreation. Unless you're a mysterious possible-mammal with a penchant for sudden dives into the pond. And I wouldn't have it any other way.