The same day I visited Eibs Pond Park I stopped by two other Staten Island natural sites, Brady's Pond (the supposed public access to which I couldn't find) and Ocean Breeze Park, a large tidal meadow near South Beach. Aside from an athletic complex in one corner, the park has precious little for the breezes to waft over. All I found walking its paths were big stretches of nothing.
Entering from Quintard Street, which was under heavy construction, I found sandy paths, some of them flooded.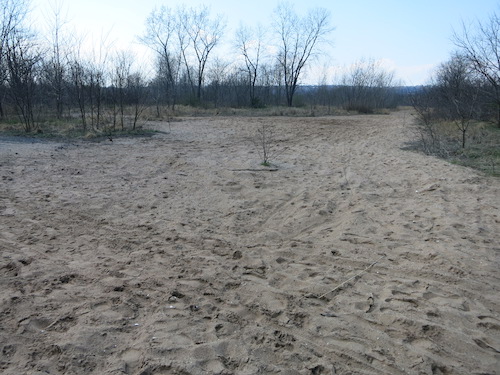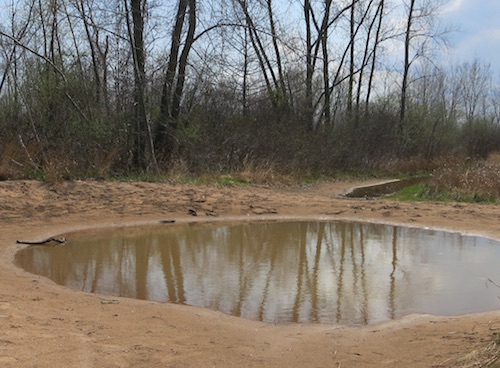 A big hump of asphalt was a mystery.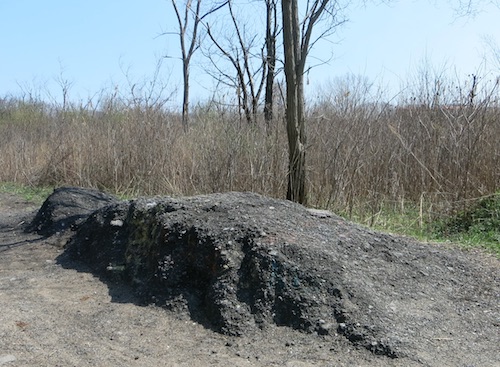 At first I thought I was the only human being in the park. But I did pass one couple walking the sandy paths (and avoiding the watery ones).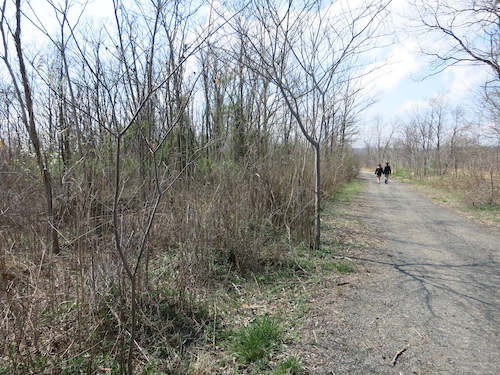 The Parks Department website explains that Ocean Breeze Park's 136 acres were "originally part of a vast tidal meadow through which a network of winding tidal creek channels traversed." It seems the creeks don't want to take no for an answer.