Near the end of the last century, I found myself at the Great Blue Heron Festival, many hours deep into the distant reaches of Upstate New York.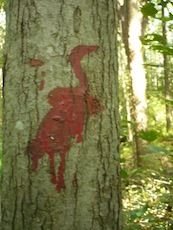 As a result I came to associate great blue herons and other large, exotic birds with far-off, countrified lands where sooty cities were only a distant memory or a dream.
Around the same time, decades of work by Staten Islanders were coming to fruition with the dedication of a park in their borough named for that same bird. Little did I know that blue herons, far from shunning the vicinities of cities, frequented Staten Island.
We didn't see any herons the day we visited Blue Heron Park, except for the sculptured one on the front gate and the heron-shaped blazes painted on trees to mark the trails. Maybe the real birds were attending a music festival upstate. Who can ken the ways of the heron? What we did find was abundant natural scenery, the rich smells of wet and wooded lands, and the muggy exhalations of several beautiful ponds.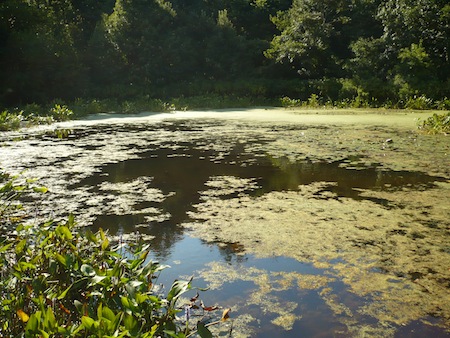 The duckweed that coats the surface of this pond with a sheen of green is just the right setting for these peaceful-seeming creatures, who, in the absence of herons, will have to do.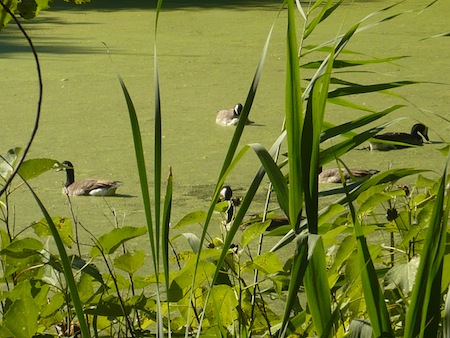 Blue Heron Park has its ponds and its ferny woods…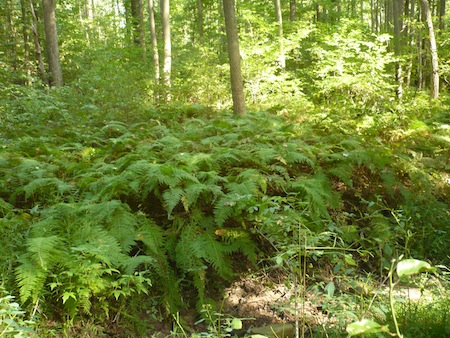 …and its wetlands in between.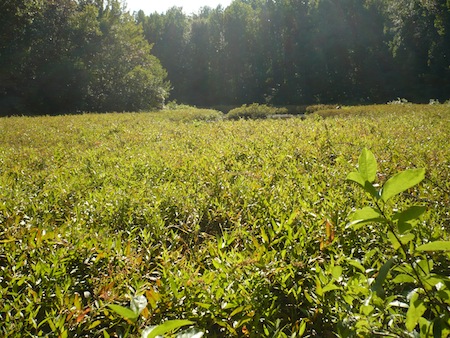 One pond was covered in lily pads, and at least one is a kettle pond left by a retreating glacier, like Forest Park's Strack Pond.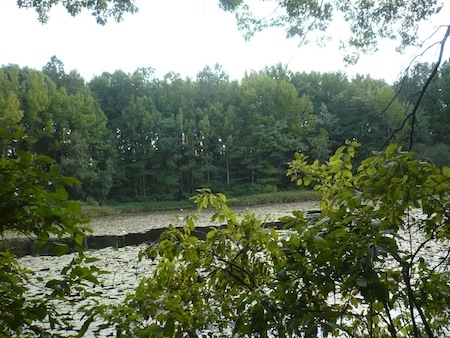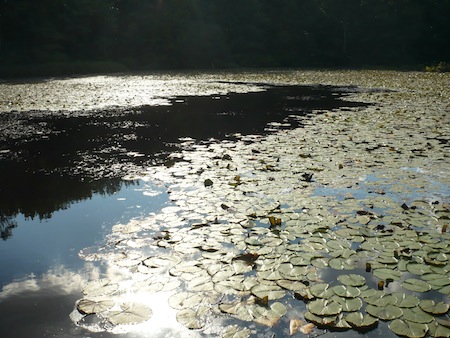 Though these waters are choked with life in early September, there are clear patches where you can see reflected blue sky and white clouds.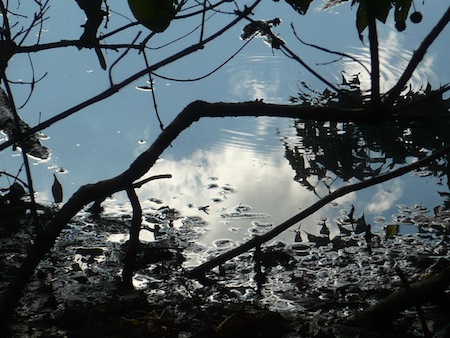 The trails aren't always well marked, but over the short distances involved here, it would be an accomplishment to get really lost. At the Nature Center we talked at length to a conversation-starved Urban Park Ranger.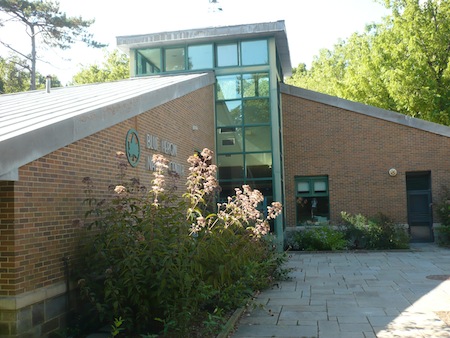 He knew his beat but couldn't tell us anything about the site that had drawn us to Staten Island that afternoon in the first place: nearby Olmsted-Beil House, the former home of Frederick Law Olmsted himself, acquired by the Parks Department a few years ago but, as we had discovered earlier in the day, still not open to the public. Some words and pictures on that, and a few other parklands on Richmond's south shore, in the next few posts.