Just a block inland off the Coney Island/Brighton Beach boardwalk lies a large grassy field lined with trees and capped with a bandshell, where Brooklyn Borough President Marty Markowitz's seaside concert series draws crowds during the summer. Asser Levy Park, named for Asser (or Asher) Levy, New Amsterdam's first prominent Jewish burgher (died 1680), may be a couple of stones' throws from the beach and adjacent to the New York Aquarium, but a walk through its acres takes you away from the area's seaside feel and into an atmosphere more reminiscent of a peaceful retirement community.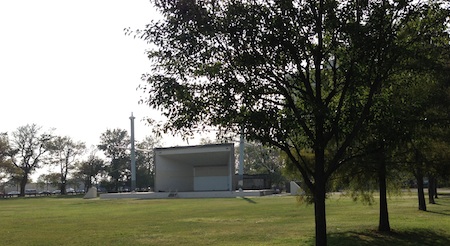 Some of the apartment buildings nearby remind me of Miami Beach. And practically the only park denizens this past Saturday afternoon were a big group of old folks clustered around the chess tables. Otherwise the park was nearly empty.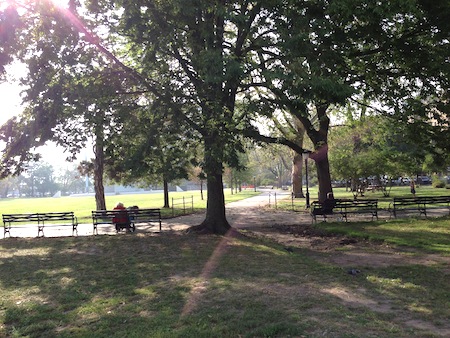 With its wide, flat expanse of grass, Asser Levy Park might at first glance seem pretty featureless aside from the bandshell. You could easily miss the fact
that the trees are varied and non-standard for New York City parks. In one row, each tree is a different species. I couldn't find any information about them online, but these photos will give you an idea.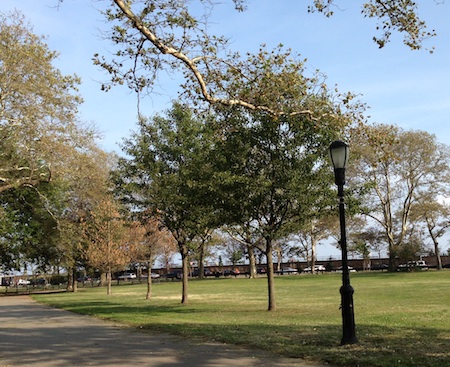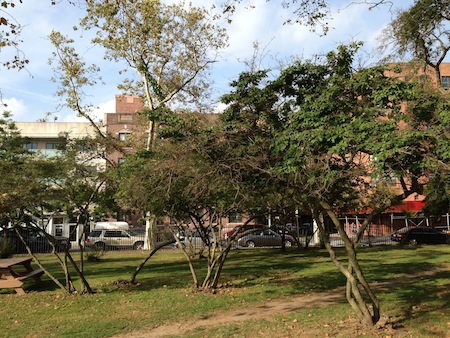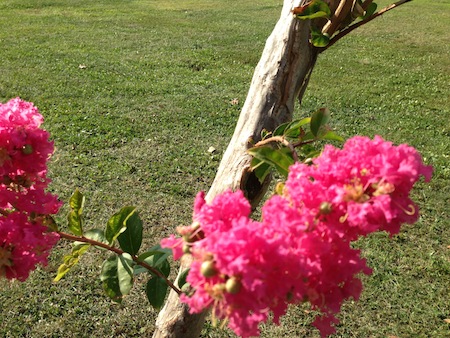 Across the road at the east end is a little traffic island called Hennessy Triangle, named, as so many NYC park features are, for a soldier who died in World War One. It's notable for its miniature lighthouse. Since normally you can't visit the actual lighthouse in the nearby gated community of Sea Gate, this Hennessy Special will have to do.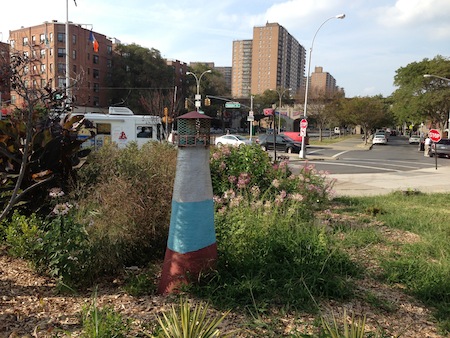 Stay tuned as our tour of Coney Island continues into its lesser-known parks and its practically unknown northern coast.