City parks don't come much more nondescript than Blueberry Park, a public patch of dirt, grass and trees inserted into the private Atlantic Village community in Eltingville, Staten Island. Here it is, in all its pretty-much-nothingness.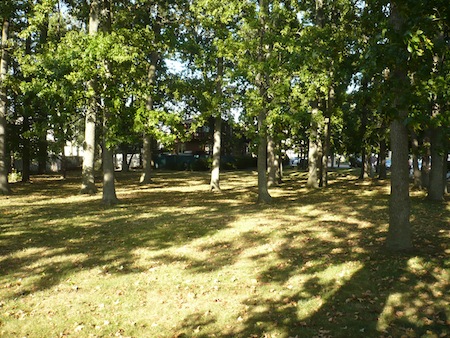 As you might imagine, I spend a good deal of time on the New York City Parks and Recreation website, which is loaded with a great deal of useful information. Rarely if ever have I come across a park page there with absolutely nothing on it. If you want to know what that looks like, visit Blueberry Park online.
Fortunately for the residents, Atlantic Village also has its own beach, which runs parallel to a street colorfully called Mayberry Promenade. (There's also a Strawberry Lane here. It's a berry theme; there are no actual berry patches that I know of.)
But as the first anniversary of Superstorm Sandy approaches, the aftermath is evident along the strand.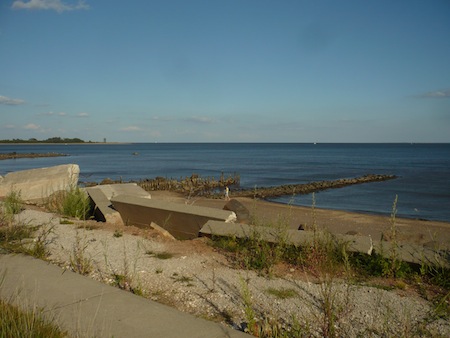 This was once a nicely laid out entryway. The staircase is still navigable but partially crumbled.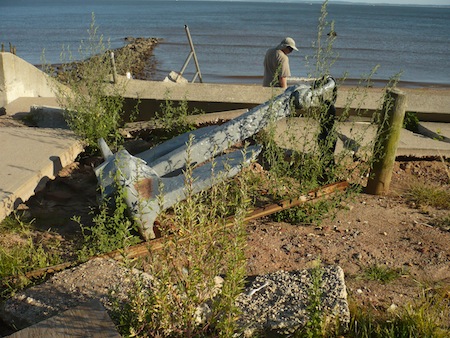 The jetty has certainly seen better summers.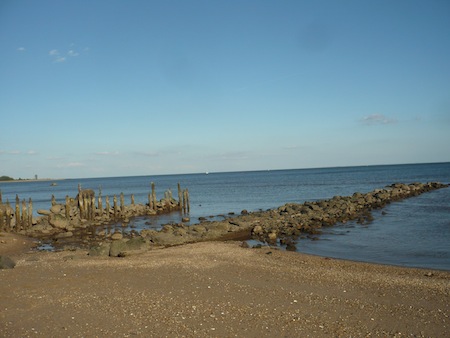 Across the bay is New Jersey, which was hit just as badly. But if you simply look out over the water, all looks peaceful - same as it ever was.