It's a sad irony that a park bearing one of the most famous names in the history of New York City parks – Calvert Vaux, who was the architectural half of the legendary Olmsted and Vaux partnership that created Central and Prospect Parks – has no architecture, nor even any landscaping to speak of.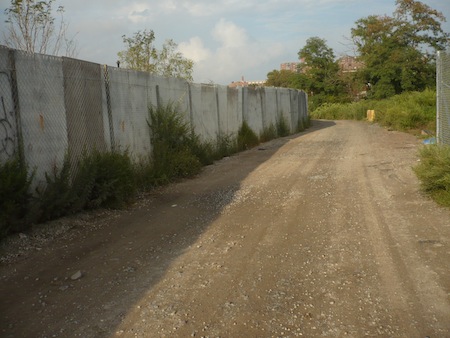 Calvert Vaux Park is not a park most of us ever hear about.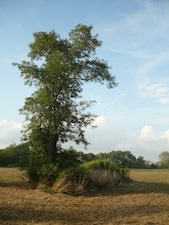 I only discovered it when exploring Coney Island Creek, which it borders to the south. My circa-1994 Five Borough street atlas calls it Dreier-Offerman Park, a $40 million renovation of which was supposed to be part of a big capital project under Mayor Bloomberg's PlaNYC initiative. It doesn't look like that ever got underway. But the date of the announcement gives a clue: August 14, 2007. Before the crash.
The park's featurelessness made me wonder what it's used for now. Coincidentally, the only mention of Calvert Vaux Park I'd ever seen in the news came just a few days ago, when a man was killed there by his own remote-controlled model helicopter. That at least provided one answer to the question: What do people do here?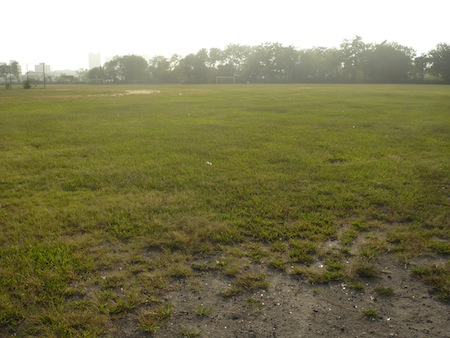 In fact, model aircraft fields are officially noted on the Parks Department web page for Calvert Vaux. We visited several days before the fatal accident. No one was flying 40-pound model helicopters just then. Practically no one was there at all, in fact. As we entered, four young men carrying fishing rods were riding their bicycles out. That was pretty much it.
We did see a great many migratory birds, though none close enough to identify. Not that I could have identified them close up, either – I'm terrible at birdwatching. It's not just ignorance, it's something occult. Show me a bird close enough that I can get a good, clear photo of it. Then watch me try to find that bird in any of my several bird books. It's never there. Never. I've begun to think I have a knack for discovering new species.
Anyway, I can at least identify these creatures as birds: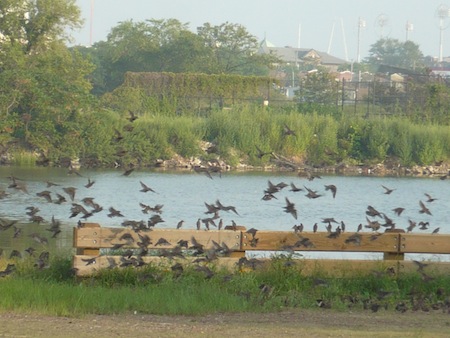 I'm not sure about these wormy things, though. What will they be when they bust out of their webby nest?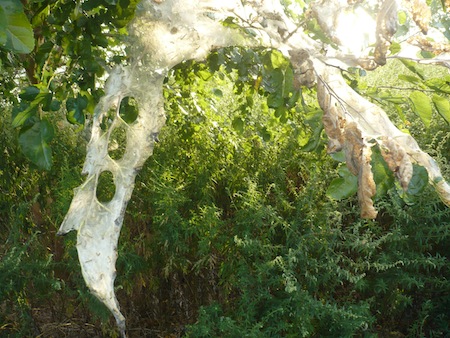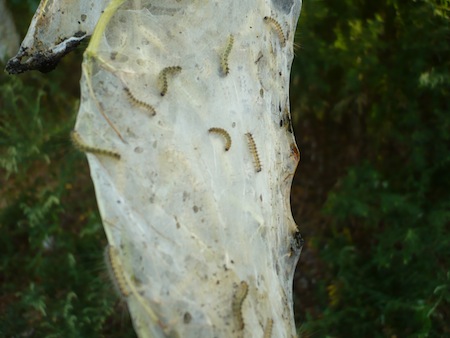 At first, as with Kaiser Park across the creek, we weren't at all sure we'd get a good look at the water. Though the view through the fence did at least let us orient ourselves: Note the famous Coney Island Parachute Jump to the far left.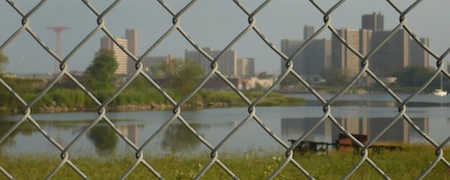 But after a while things began to open up.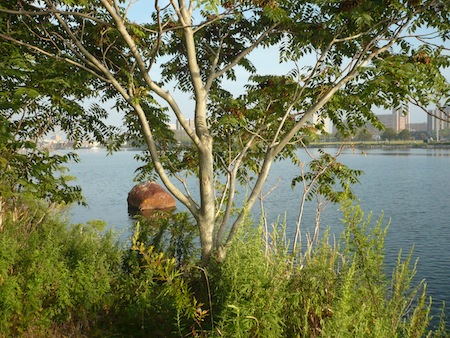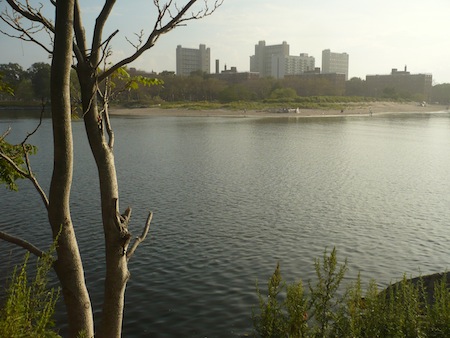 Zooming in provided a look at the beach we discovered off Kaiser Park across the bay/creek.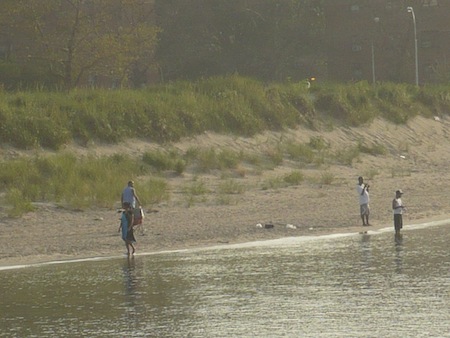 After a while, you come to a stretch where you can stomp your way through the tall grass to the water's edge. There you're greeted by a typically urban combination of natural beauty and human scribbles. That's the Verrazano Bridge in the hazy distance.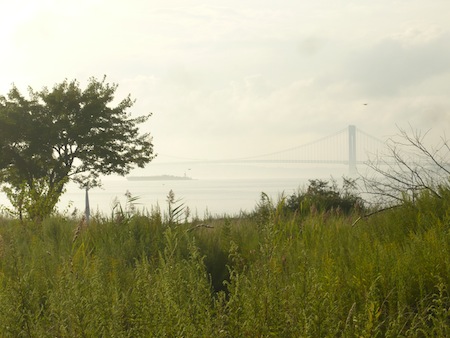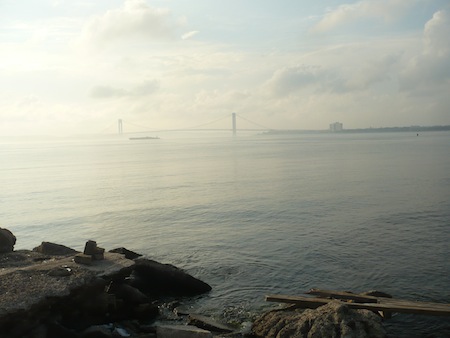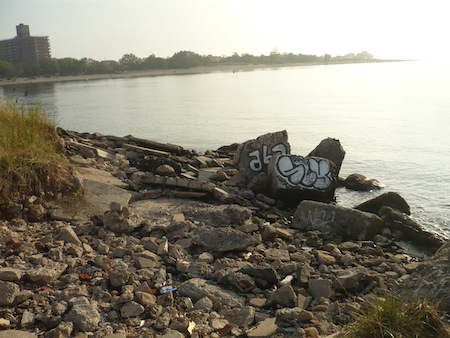 Glaringly incongruous amid these undeveloped acres is this humble but obviously modern bicycle rack.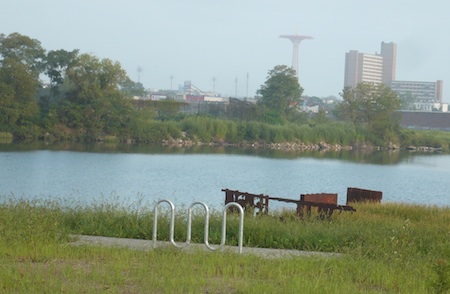 Is it a promise, or at least a hint, of things to come? Will Calvert Vaux Park ever become one of the "jewels of our park system" Mayor Bloomberg envisioned six years ago? A Walk in the Park had a pretty sour attitude about the prospect back in June of last year. But greater miracles have happened.