In September we happened to visit the High Line on the weekend the northernmost section opened to the public for the first time. Though the final transformation still awaited some finishing touches, the change from the overgrown trackbed we'd toured in the summer of 2013 to landscaped park was mostly complete.
We headed north and approached the westward turn at W. 30th Street: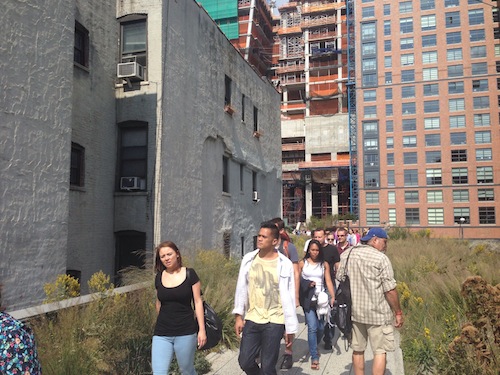 Then the view opened up into the guts of the Hudson Yards development, where a whole new mini-city is going up on the West Side of Manhattan – right in the flood plain, of course. Though I don't suppose the waters of the next Superstorm Sandy will reach up to the height of the High Line's glorious bed.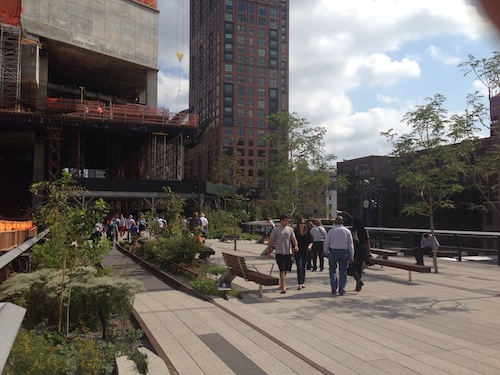 We walked west towards the Hudson River: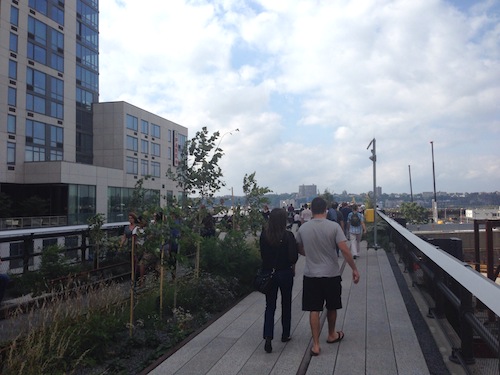 The railyard will be completely covered over when Hudson Yards is complete.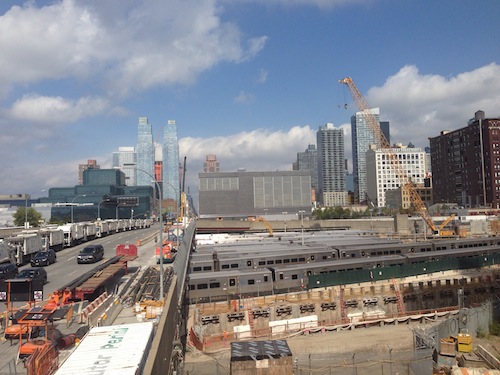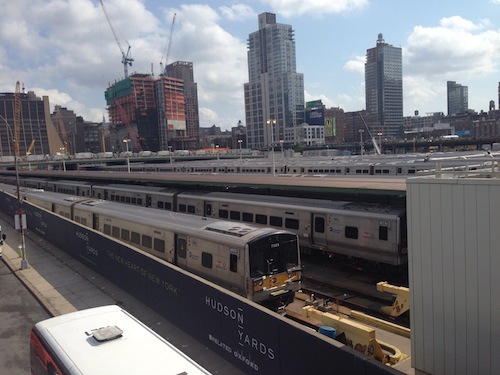 The old elevated rail line swings north again for the High Line's final couple of blocks.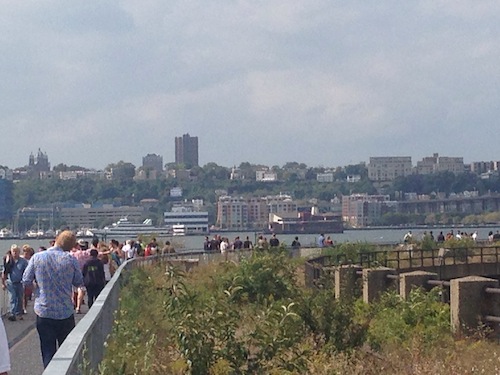 This newest and final section of the High Line has a different flavor from the rest. To the south the park spears between buildings and over city streets. Here it's open to the sky and the river.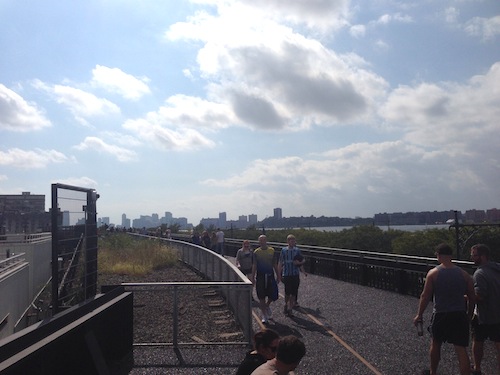 Finally, the intrepid walker is treated to an excellent view of the picturesque Javits Center.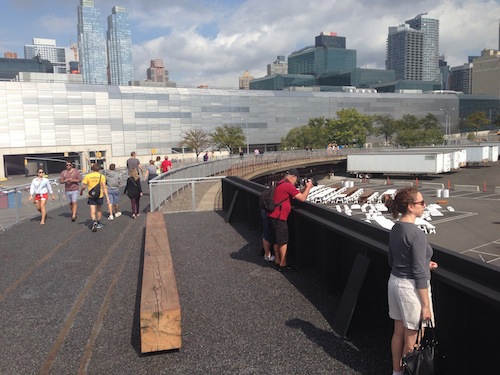 Now more or less complete, the High Line is and will remain one of New York City's most celebrated, and weirdest, parks.