As the cold of December curtails your humble correspondent's park trekking, it's time to catch up on a few things—like the most talked-about New York City park in many years.
The High Line
, built atop a disused freight rail line, runs a couple of stories above Manhattan's west side, above Greenwich Village and Chelsea.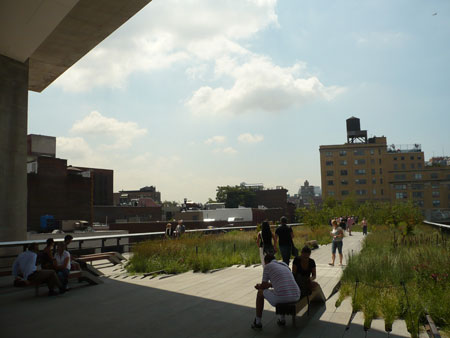 Enjoying the High Line in summer
When completed,
the park
will be a mile and a half long, but the section already open became instantly popular and has been blogged about
ad infinitum
, so there's no need to say a whole lot here.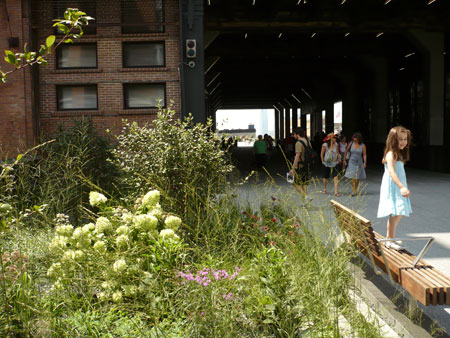 Benches are for standing on.
Word spread far and wide, too. The High Line is the one thing my brother, who lives in Vermont and pretty much hates city life, wanted me to show him when he visited earlier this year.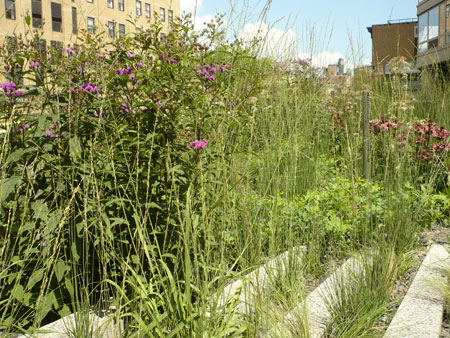 Native vegetation has been planted amidst preserved sections of railroad track.
It's a nice place for a traffic-free walk in any season—a place to rise above it all, so to speak.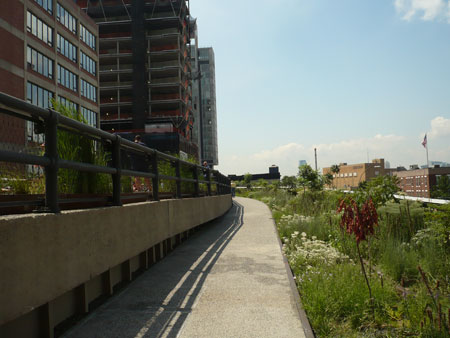 The High Line is narrow; well cared for, but not gorgeous; and not even all that high. But it's not like anything else. Other American cities are working on similar projects, but at this point, I think you'd have to go to Paris to find
anything similar
.