Like nearby Greenacre Park, only even smaller, Paley Park on East 53rd St. just off Fifth Avenue offers a tiny respite for stressed-out midtown Manhattan office workers, with a waterfall and a café. Described by the Cultural Landscape Foundation as "the original 'vest-pocket park,'" it's so small, at just a tenth of an acre, that it's difficult even to get a perspective to take a photo.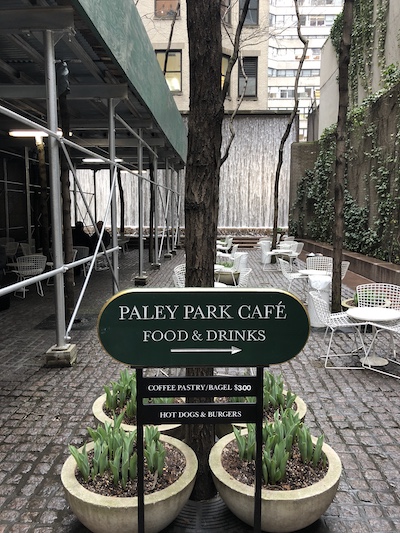 When I was younger, everyone knew who William S. Paley was. The legendary radio and television career of the architect and chairman of CBS spanned most of the 20th century.
In the middle of that century everyone also knew about the place that then occupied the site. From 1934 until 1965 this was the location of the posh Stork Club, its door famously guarded not by a rope but by a gold chain. Frequented by the likes of Frank Sinatra, this infamous celebrity hangout was the site of Walter Winchell's radio broadcasts, which made it, as CNN's Bob Greene wrote in a piece called "Where Celebrity Culture Was Born," the "embodiment of stardom."
When the club closed and the building was torn down, Paley arranged for and financed a park to be created on the site. Designed by noted landscape architect Robert Zion (who was killed by a dump truck in 2000 at the age of 79), Paley Park opened in 1967 with the official name of Samuel Paley Plaza, after Paley's father.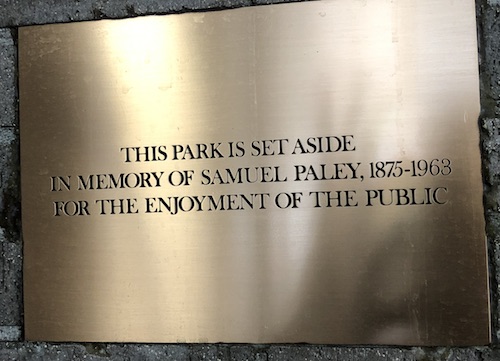 For half a century now, this privately owned space, formerly home of an exclusive club, has welcomed the public.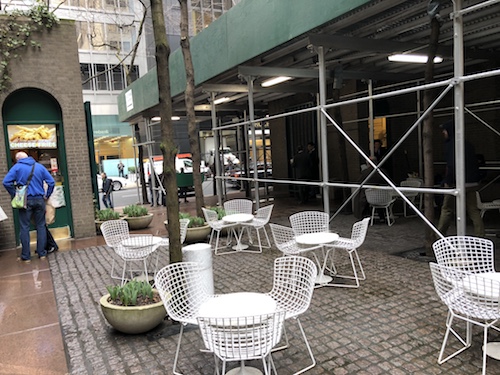 The ivy on the walls, the honey locust trees, and the hiss of the 20-foot waterfall help mute the cacophony of the surrounding streets.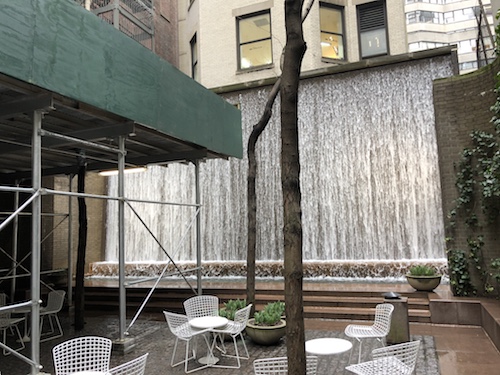 Paley Park is a perfect example of how even the tiniest of city parks can open a wide window onto cultural history. It's featured prominently in urbanist William H. Whyte's charming 1979 film The Social Life of Small Urban Spaces, itself a fascinating look at NYC in tougher times.