Hudson River Park
is, let's just say, one of our longer, skinnier parks. The Chile of Manhattan, you might call it, only without the mountains and coal mines. Not bad sunsets, though.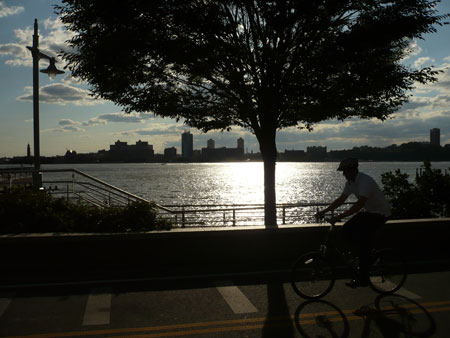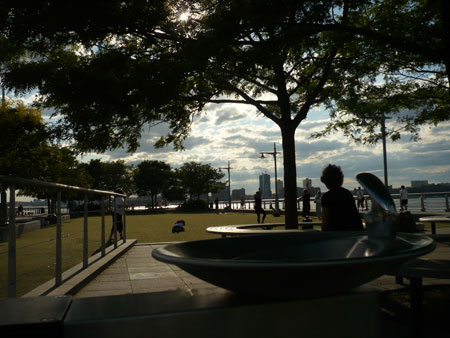 It's a modern park. Running all the way from
Battery Park
up to 59th Street, Hudson River Park took shape only in the last few decades and only formally came into existence in 1998, after it became clear in the 70's that an elevated highway would not be built along this part of the river. Instead, we have jogging, a bike path, a dog run, a heliport, the
Intrepid
, concession stands, bathrooms…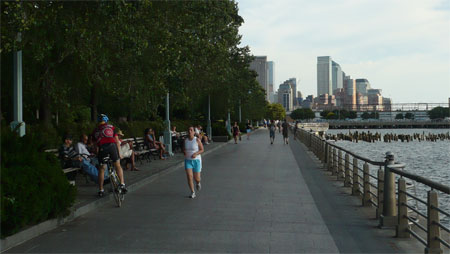 Kayaking, concerts, and outdoor movies; the fireboat
John J. Harney
; the
Frying Pan
, a retired lightship now used as a bar, where you can get a cold bottle of beer or a syrupy margarita (it's surprisingly fun if you can go when it's not too crowded); and even outdoor ballroom dancing.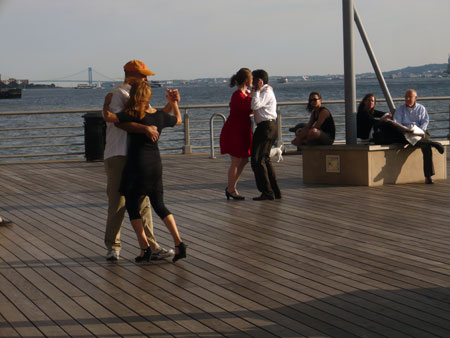 I'm partial to the Big Apple sculpture, too: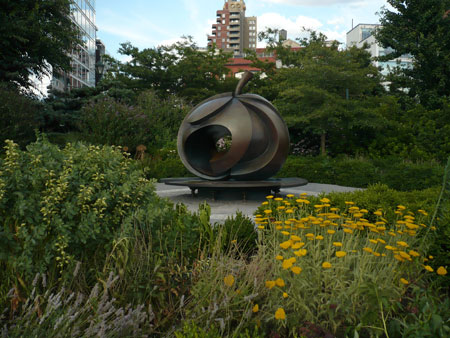 (For a more fun photo of it, click
here
.
Being that this is New York, hold up your camera to take a picture and you're sure to spot somebody else taking a picture.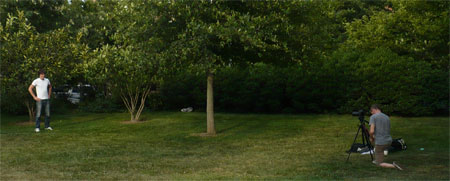 Even with the Jersey City skyline in view, you can sort of imagine how sweet the river looked to those first explorers. Just look at those clouds.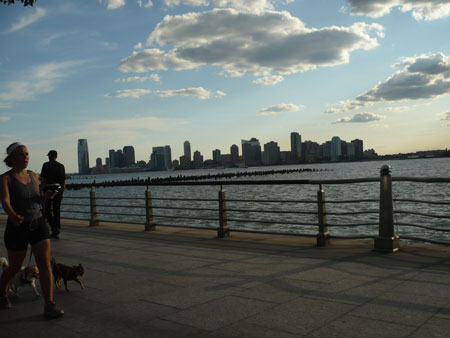 Some folks can't stay off the water even today. Good thing Captain Sully wasn't landing his plane on this particular evening.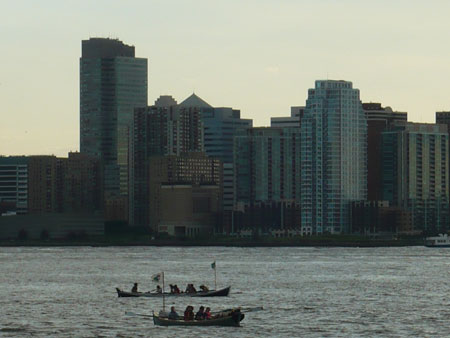 Hudson River Park looks a whole lot different at its southern tip, down by Battery Park. Here's where it starts, with Battery Park City lying between the park—mostly just a paved strip here—and the river to the left. I do mean to walk the whole length one day. Just not today.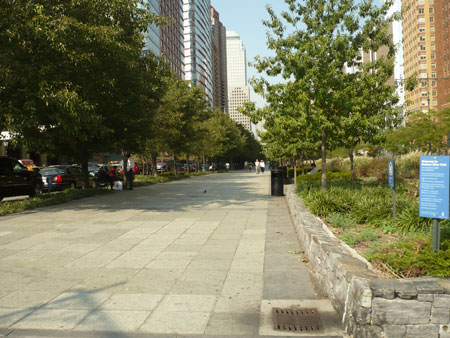 And eventually, when the Ground Zero area is rebuilt, presumably you'll be able to bike all the way from Battery Park through to 59th St. From 59th you can already continue biking north as far as the Little Red Lighthouse and beyond. But that's for other posts, other days.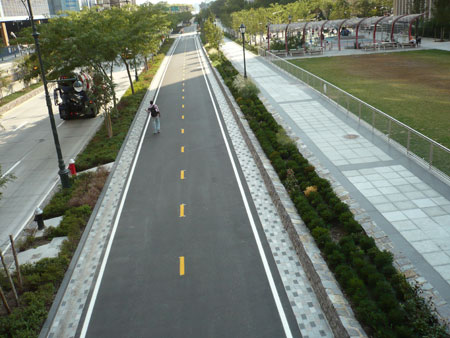 This has nothing to do with the park, but I can't help throwing in this photo from my walk back through the West Village. Art is everywhere you look.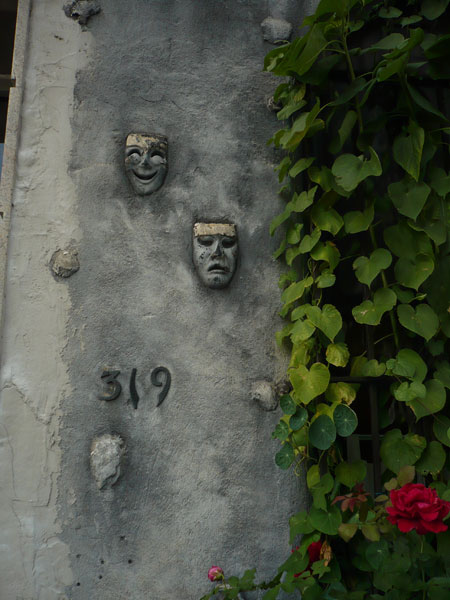 There's much more to Hudson River Park than I've captured in these photos. The darn thing is five miles long and, according to the
Hudson River Park Trust
, 550 acres. Maybe somewhere in there, down below, there's even coal.