It's a neighborhood
and
a park—and the name of Paul Auster's latest novel. It must be a happening place.
Because of its elevation, Brooklyn's aptly named
Sunset Park
is a great place to see the sun go down—or at least catch some mother-of-pearl skies. In addition to Manhattan skyline action, you can spot the Statue of Liberty and bits of Staten Island and New Jersey.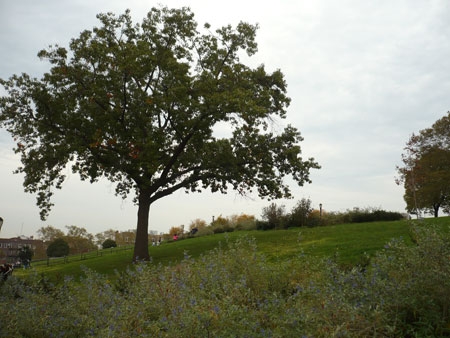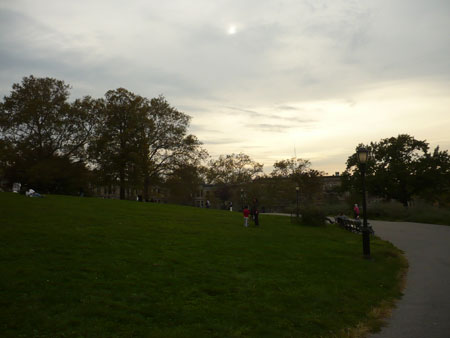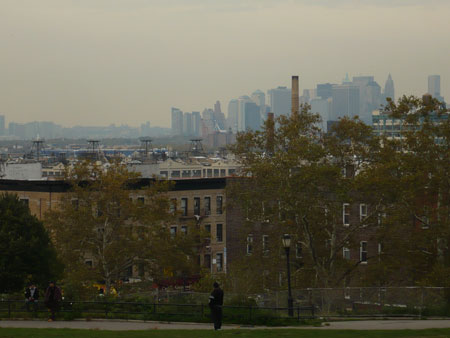 Zooming in on the Manhattan skyline
(It really looks more like this)
There are loads of fun activities you can do in Sunset Park. You can dowse for treasure with a metal detector…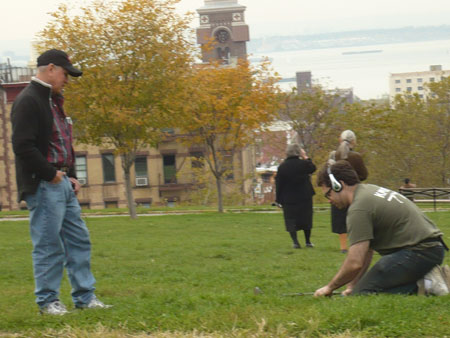 …wait patiently for the pool to open (next summer)…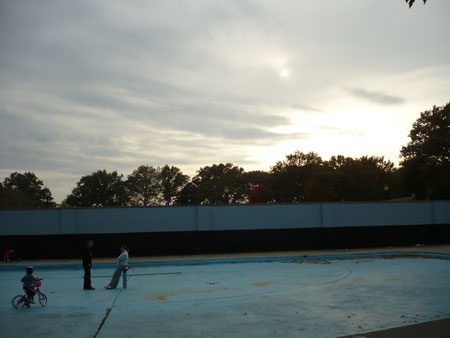 …hit the volleyball courts…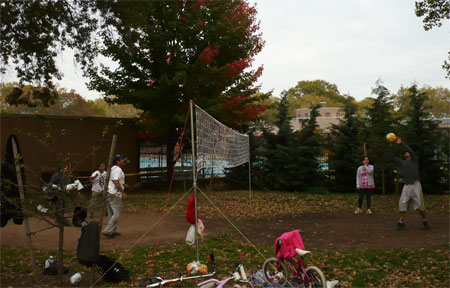 …or just enjoy the outdoors.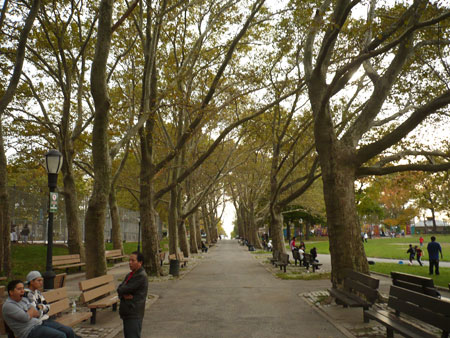 Brooklyn's very authentic Chinatown is nearby. So is some of the best Mexican food you'll find north of the virtual fence. As for the park itself, it's surprisingly large—almost 25 acres. But from the surrounding streets it looks almost featureless because it sits up on a sort of plateau, which makes you think it must have been built on top of something.
However, unlike most of New York's larger parks, Sunset Park is not easy to dig up the dirt on, so to speak. Which tells me it's built on top of something very important and secret. A federal gold vault? An Indian burial ground? The Ancient City of the Lizard People? Jimmy Hoffa?
The possibilities are endless.