The New York City Department of Parks & Recreation is a many-limbed colossus, but it isn't everywhere.
Gantry Plaza State Park
is one of a number of state parks in the city, and it's quite a piece of landscape sculpture, even apart from the eponymous structures.
Located simultaneously in Long Island City and in an area real estate developers have rebranded "Queens West," this formerly industrial stretch of waterfront is now an oasis centered around two restored gantries.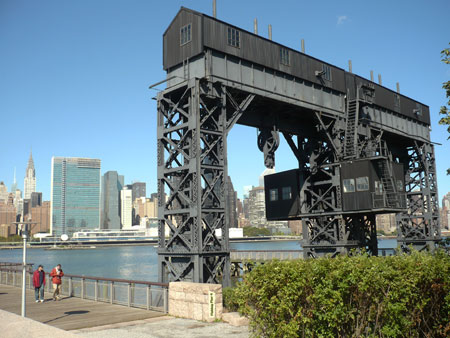 Back when New York's waterways were the dominant routes for transporting goods in and out of the city, car floats (barges with railroad track) would arrive at the docks here and have to be connected to the tracks on shore via transfer bridges. The gantries contained the machinery that raised and lowered the transfer bridges with the changing tide—up to 18 feet. (The East River, for you non-locals, is not actually a river but a tidal strait.)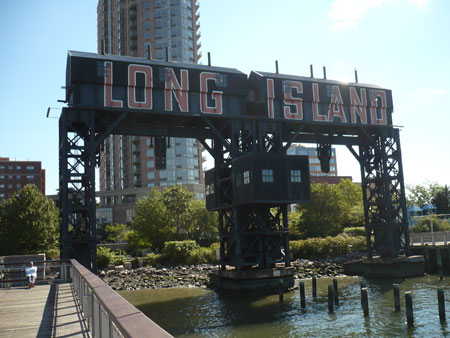 The transfer bridges and rail yard fell into disuse in the 1970's, but in the 90's the park was created around two restored gantries. There are discrete areas of greenery: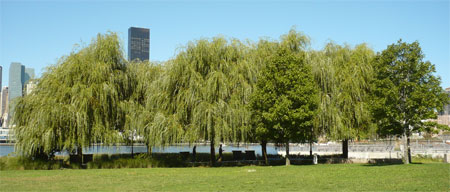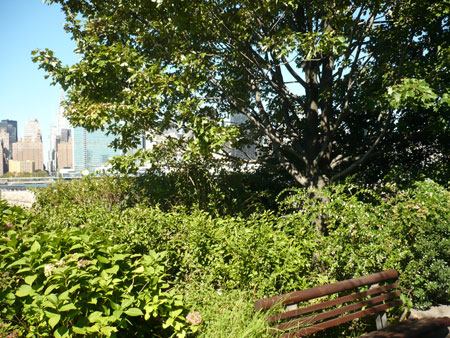 In the water, people fish…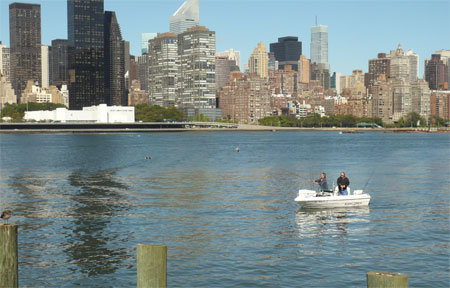 and kayak.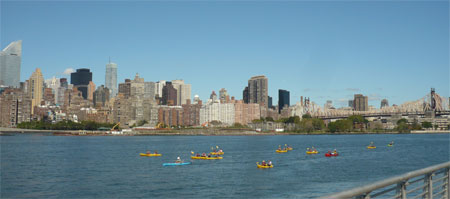 Within the park people run in organized fashion…

…and walk dogs…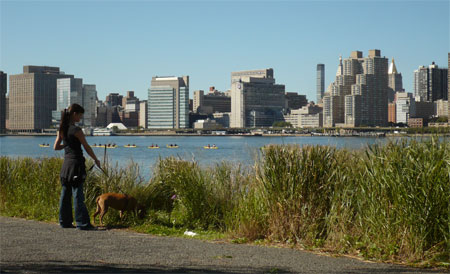 …and lie in hammocks on one of the long sun-baked piers.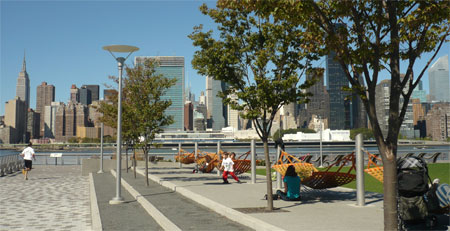 The design aesthetic of the curvy furnishings contrasts with the industrial squareness of the gantries, and some of it seems to come out of the 1930's.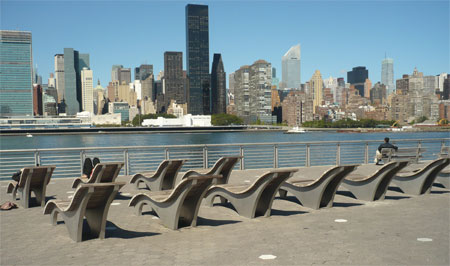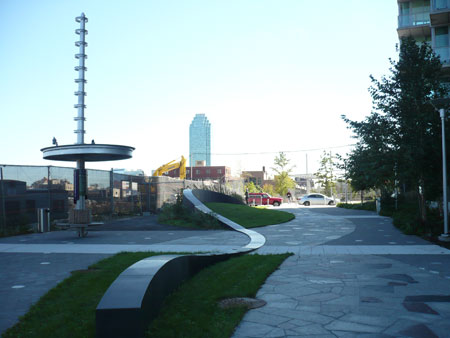 But it does work well with the 1936 Pepsi sign, recently reconstructed a short distance north of its original location so as not to block the river view from one of the new "Queens West" condo buildings,
according to NBC New York
. The sign currently presides over an unfinished northern section of the park.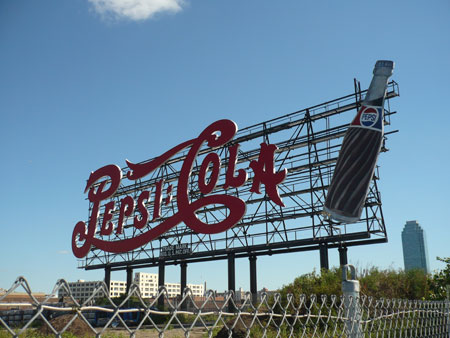 Me, I'm always most appreciative of the green parts…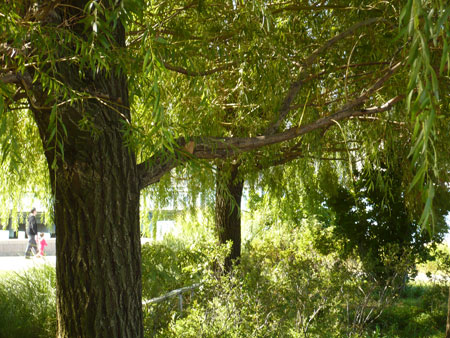 …and whatever else suggests nature, even if formed and molded by centuries of human development.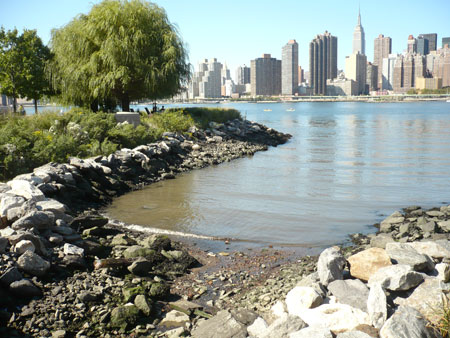 I'll leave you with this quintessential New York couple demonstrating optimal use of park lands.