Even a small park that appears to be little more than a courthouse's decorative front lawn is bound to have a history, especially in New York. In this case, however, the
details
are boring. And in its present form, under the name of
Court Square Park
, this patch of green is actually a newcomer, dating from the 1990's.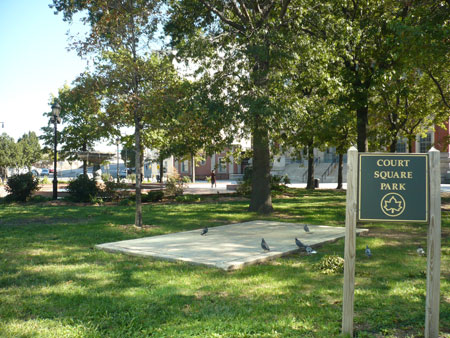 The landmark courthouse itself
, rebuilt after a fire, reopened with its present English-style neoclassical design in 1908 or 1909. Ironically, the architect, Peter M. Coco, was later tried and convicted for grand larceny in this very building. Corruption? In New York City? In Queens? Shocker. You can read more on the courthouse's checkered history in
this 1991

New York Times

report
.
Or you can just look at the nice fountain: