I've never really gotten
McCarren Park
, even in summer when it's busy. It's a sprawling space in Brooklyn straddling Williamsburg and Greenpoint, with big ballparks, a track, and streets cutting confusingly through. There's a huge 1930's public works
pool
, totally gone to seed, that gained new notoriety over the last few years as a venue for unpleasant-sounding big rock concerts I studiously avoided (not because of the bands, but because of the hot concrete setting). When I'm in McCarren Park I can't figure out where I'm going, which direction is which, and really, why I'm there.
If I were a local kid who wanted to play some serious ball, now, that would be different. This is just one small corner ballfield, decked with fall colors in this nice view. The kids on the far left had just finished a game of catch—last gasp of the boys of summer?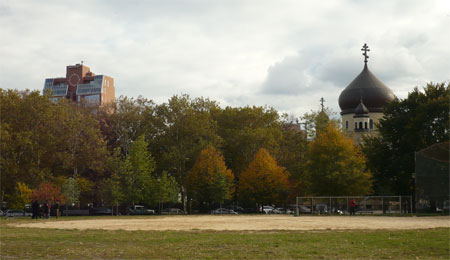 This London plane tree has a lot of character...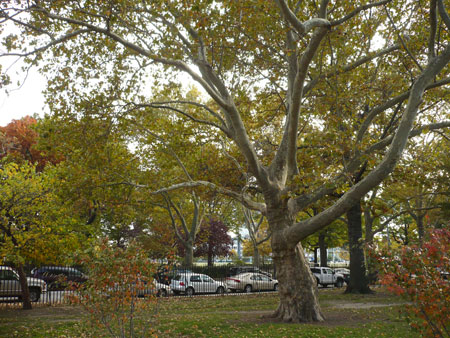 …and the Tom Stofka Garden is a pleasant spot.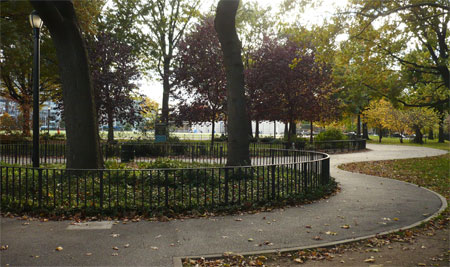 But I find myself drawn more towards the baked goods and ethnic character of the surrounding neighborhoods. In Greenpoint, you hear more Polish on the streets than English, and in Williamsburg everybody speaks Hipster.