Stuyvesant Cove
, a sliver of a park scrunched at the eastern end of 20th Street between the FDR drive and the East River, is probably as nice as its cramped quarters allow. The view takes in the nondescript Queens waterfront, but it's a good place to catch some tugboat-barge action:

Bird action, too. Check out the cormorant on the left, smirking at that seagull.

And when I say action, I mean action. I kept an eye on this cormorant, and soon enough, a-hunting he did go.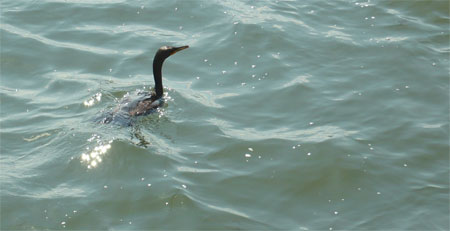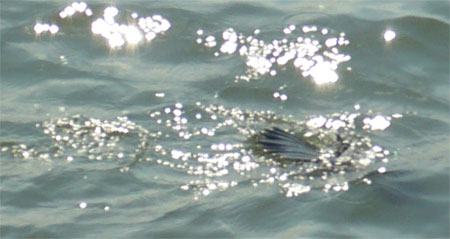 Just off the water is this amusing artifactual landscape. Sand, rocks, a wooden tunnel…what the heck is it?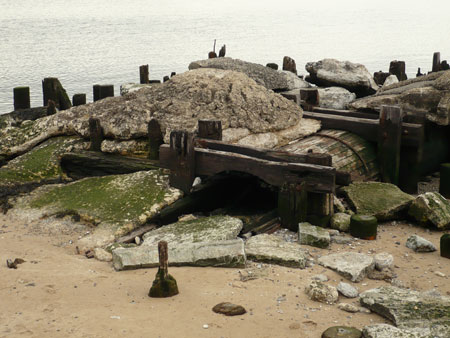 Clearly there was a dock at one time. But what's the rest of this stuff?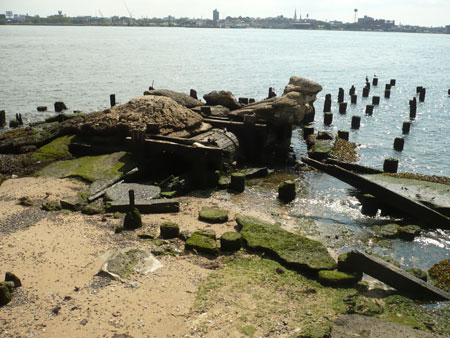 Something about a quiet, sunny day at Stuyvesant Cove brings out the zen calm in people. This man seems to be reacting to his grandson's suicide attempt with admirable equanimity.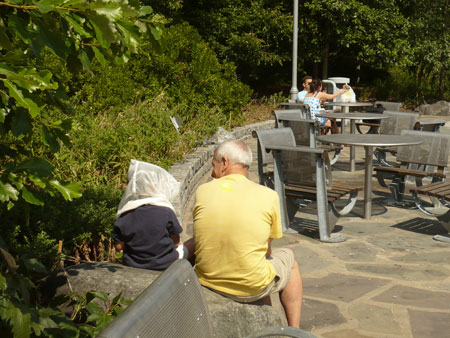 Not to worry, it's really just a butterfly net. But the photo does give you a look at the low but pretty greenery that separates the park from the streets. For more on Stuyvesant Cove, check out its
website
.