Nestled along the western Brooklyn coast,
Owl's Head Park
is 24 acres of rolling hills, grassland, trees, and paths that take you far enough away from the neighborhood of Bay Ridge – quiet enough in the first place – that it can be hard to believe you're still in the city.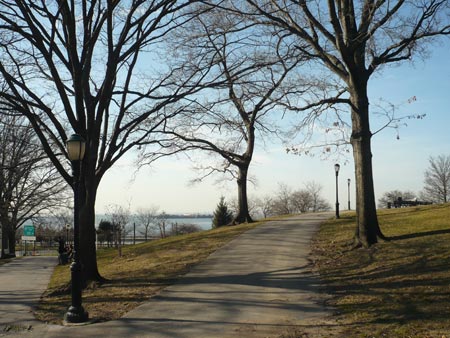 In the photo above you can glimpse the bay on the left. A path will take you almost to the water, in fact. It was awfully quiet in Owl's Head Park on the unseasonably warm and beautiful early March day of my visit, a perfect day for an escape from city life. A few people idling on benches, a few children playing, but very easy to wander into the middle of a seeming nowhere.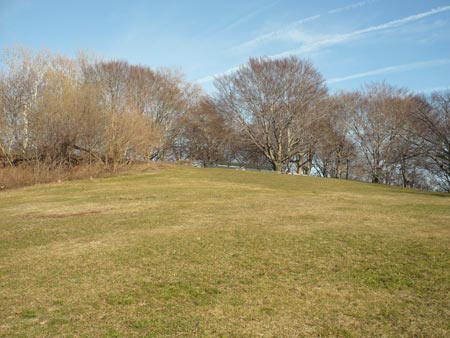 What can I say? I'm a sucker for gnarly roots.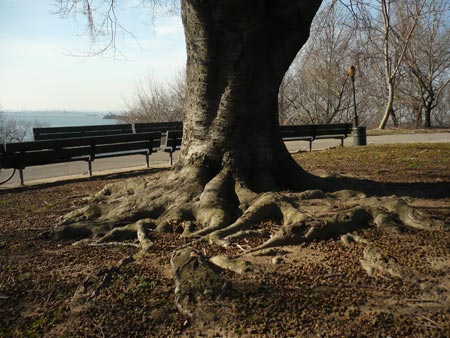 A couple of moms pushed strollers in the distance: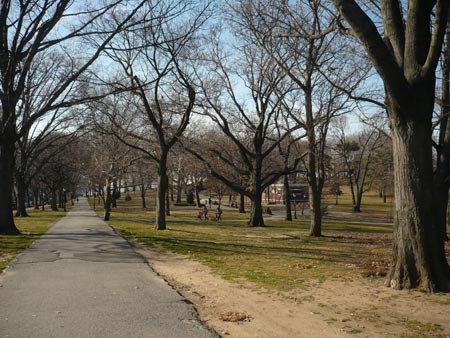 Turning back towards the entrance, the vista of houses and apartment buildings does remind us that we are, in fact, still in New York City. But Owl's Head Park,
the origin of whose name is unknown
, provides ample opportunity for an extended break from a busy life.