I had been to the Morris-Jumel Mansion to see concerts, and to visit the museum in the historic house itself, but had never paid attention to the grounds. And they can fairly be said to constitute a park.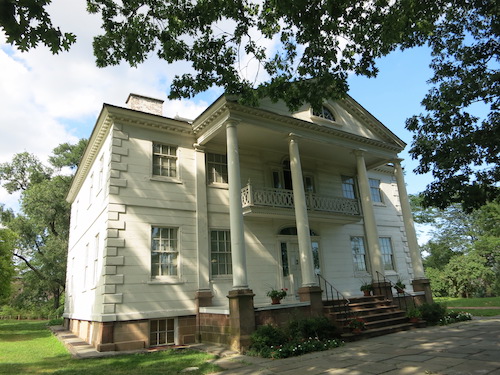 So here they are.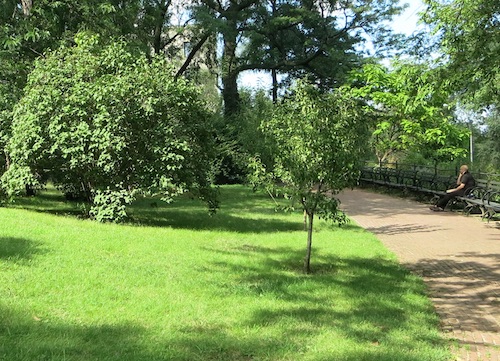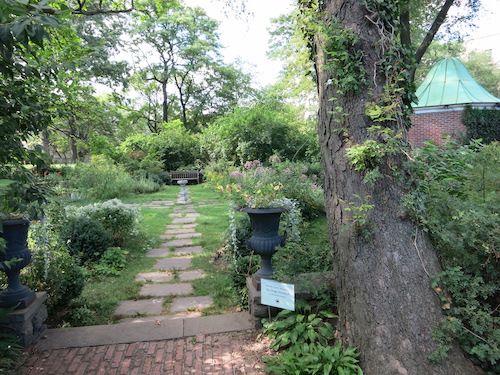 Roger Morris built the mansion in 1765, which makes the building today known as the Morris-Jumel Mansion Manhattan's oldest surviving house. It was Morris's summer villa; this milestone once marked "11 MILES FROM N. YORK ON THE KINGSBRIDGE RD."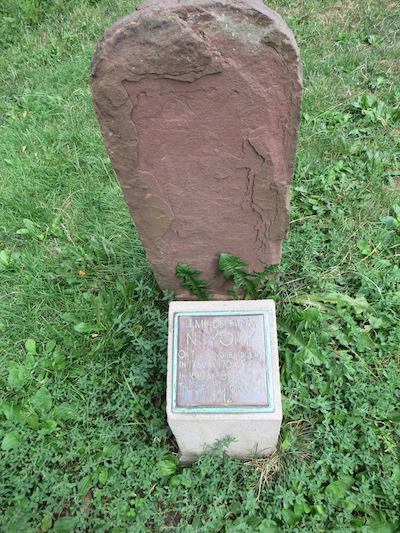 His onetime estate, Mount Morris, gave its name to Mount Morris Park, now Marcus Garvey Park, two miles to the south. But, being Tories, Morris and his family fled at the outbreak of war. George Washington took advantage of the house's high elevation to make it his headquarters for five weeks in September and October of 1776, as the museum exhibits inside are happy to explain.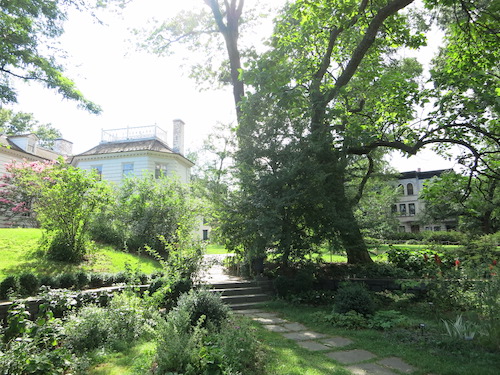 In 1810, French merchant Stephen Jumel bought the house and married Eliza Bowen. After his death Eliza married Aaron Burr here in the house. Leslie Odom Jr., who originated the Aaron Burr role in Hamilton, made an appearance at the museum's Culture and Arts Festival in 2015.
Leslie Odom Jr. at the Morris-Jumel Mansion in 2015. Photo by Carole Di Tosti
Maintained by volunteers, the garden is a lovely place to spend some time, and hosts lots of organized activities as well. The garden blog notes that local naturalist Gabriel Willow, who leads the NYC Audubon EcoCruises like the one I described here, even led a nature walk through the grounds this summer.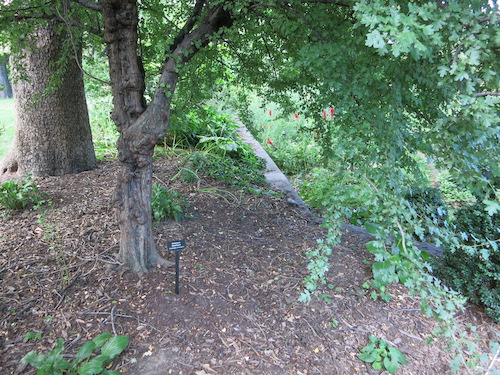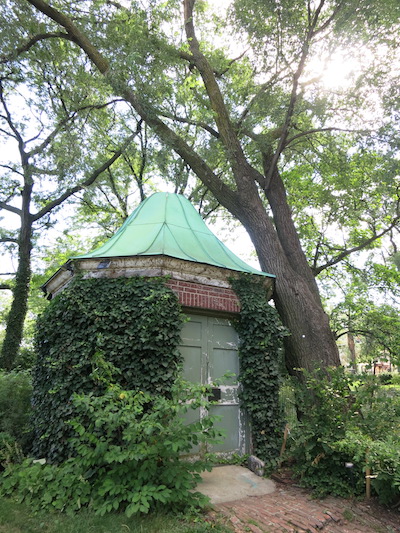 So when you pay a visit to the Morris-Jumel Mansion, don't be so distracted by the house's heady history that you neglect to take a walk around the grounds.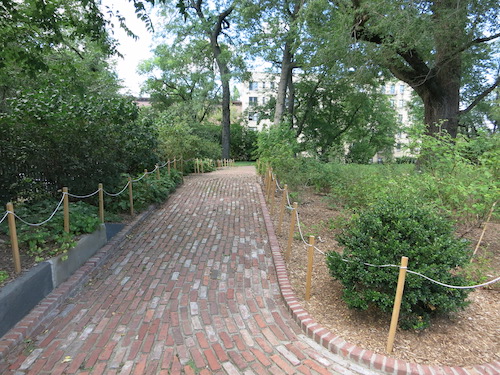 Finally, while you're there, take a stroll down adjacent Sylvan Terrace, originally the Morris estate's carriage drive, and part of the historic district that also includes the mansion. The wooden houses from the 1880s are unlike anything else you'll find in Manhattan.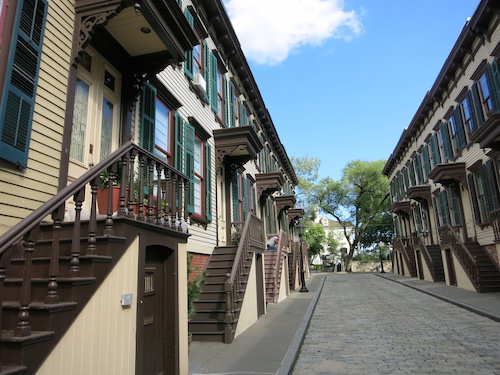 All photos © Jon Sobel, Critical Lens Media, except where noted