With apologies to the good people of Stuyvesant Town and Peter Cooper Village on Manhattan's East Side, I here present to all and sundry your great pastoral oval. Your historic apartment complexes are on private grounds, I know. But since anyone can walk through any day, Stuyvesant Oval is fair game.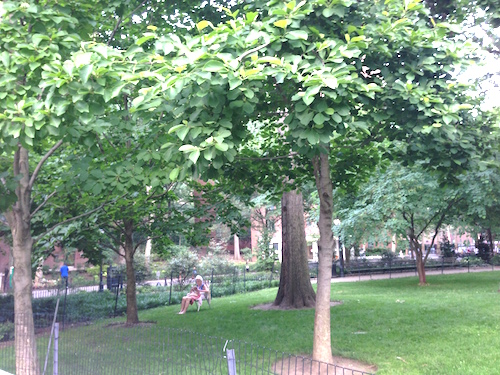 It would hardly be fair to keep one of New York City's finest fountains behind locked gates, anyway.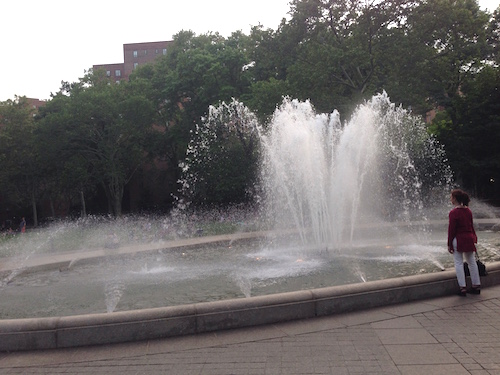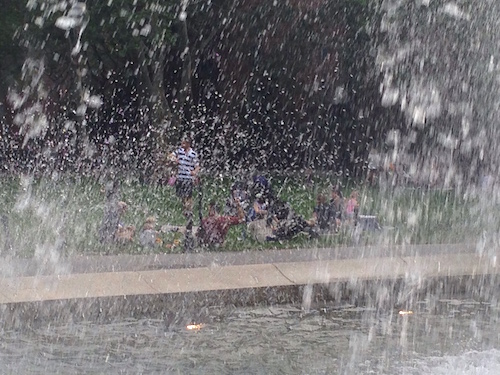 Seems whenever I get a good action shot in a city park, there's always a trash can photobombing me. The old lady in the first photo above, sitting peacefully reading a magazine, is undisturbed. But the guy below – well, I'm afraid there's nothing I can do about it. Good catch.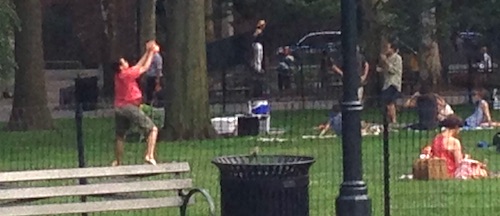 You call it an Oval. I call it a Park.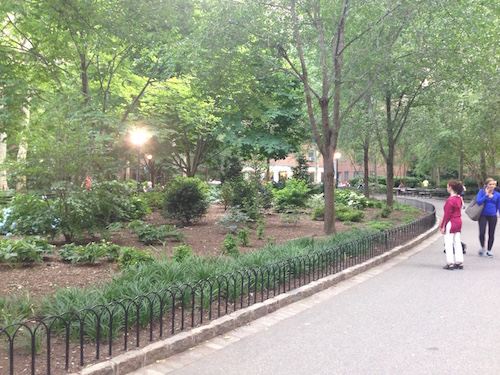 On the same walk we visited Stuyvesant Cove along the East River. I covered the Cove here back in 2010. How the years fly! But so do the birds. Ever since I saw a cormorant fishing that day off Stuyvesant Cove I always associate the Cove with those graceful black hunters. And on this day we had the extra treat of seeing one drying his or her wings.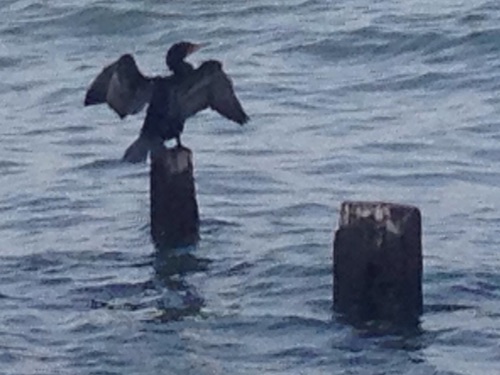 There was plenty of East River seaplane activity too. Here's one just come in for a landing.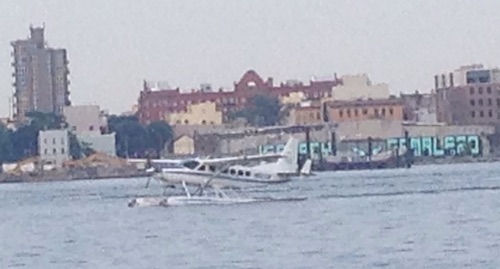 And then, I presume, back to the Hamptons with a new load of weekenders.