Railroad Park in the Melrose neighborhood of The Bronx has one, just one, notable feature, and that's the abandoned railroad station at East 161 Street. Though the station is long abandoned, Metro North's tracks still run underground right by the park.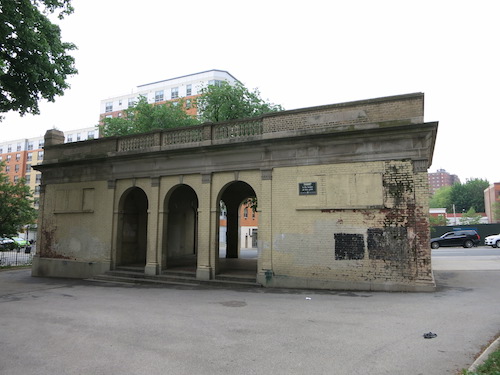 Opened in 1902, this humble three-quarters of an acre was named Melrose Park in 1920, and renamed Railroad Park only in 2001.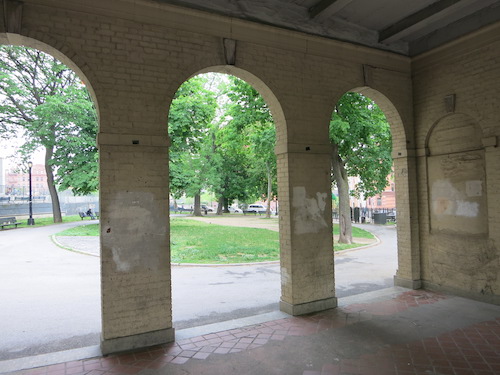 The compass rose in the pavement includes the signs of the zodiac. Nice touch.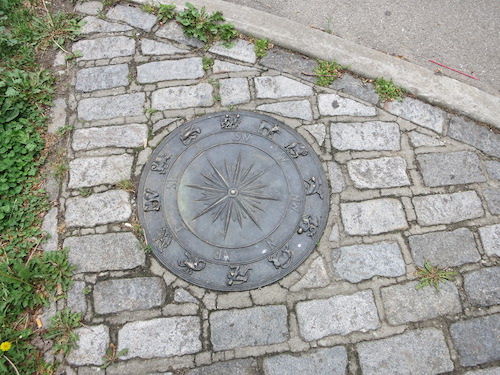 A curving path sweeps around the small park.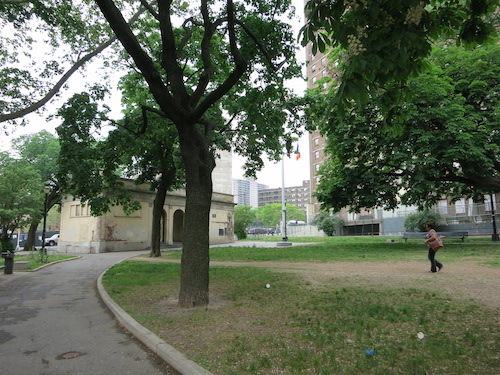 Here's the view toward the north, away from the station: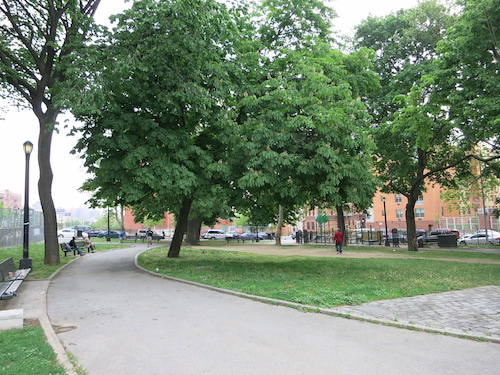 It was starting to rain and it had been an energetic excursion, visiting five parks in a couple of hours. (See below for the other four.) Fortunately, seeing Railroad Park was the work of just a few minutes, so I didn't linger, and legged it back to the subway. There's a Railroad Park in Queens, too. That's for another day.