After extensive renovations 20 years ago, the former potter's field once known as Reservoir Park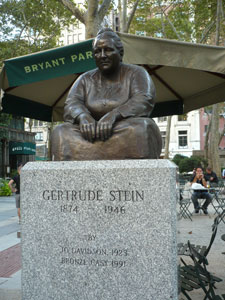 became a crazily successful hub for social activity, which it remains today.
Bryant Park
's own
website
has a good quick history along with abundant information about what's going on there—which is an awful lot—eating, drinking, ice skating, sitting, going on a carousel…even playing pétanque. Concerts, movies, you name it. Right in midtown, behind the Public LIbrary, with a south view of the Empire State Building, it doesn't get much more central than this.
Last winter we sat under a heat lamp at the outdoor Southwest Porch bar and were went home with free Slankets. (They're like Snuggies except better quality.) Woo-hoo!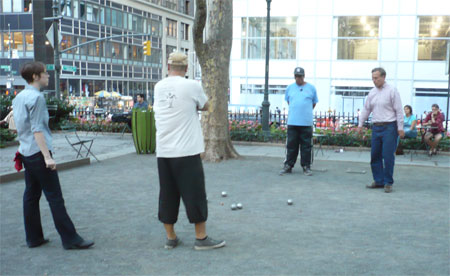 Pétanque
The one thing that didn't go on in Bryant Park this year was Fashion Week, which moved uptown to Lincoln Center. A good thing, too. Fashion Week ruins the park for everyone else.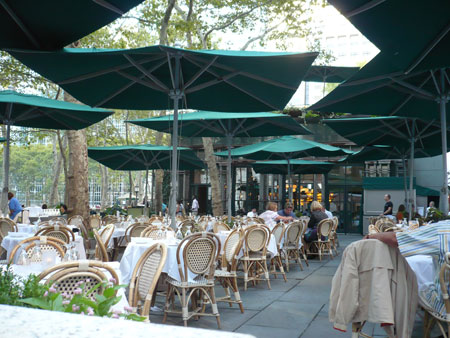 Bryant Park Grill, just before the dinner rush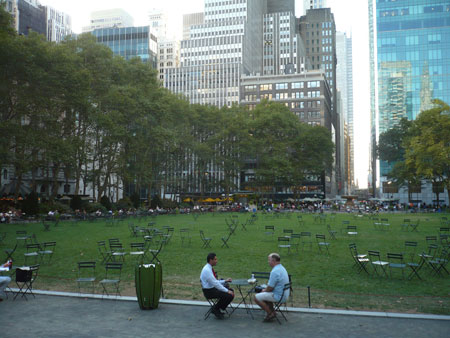 The lawn on a quiet late afternoon
An after-work crowd relaxes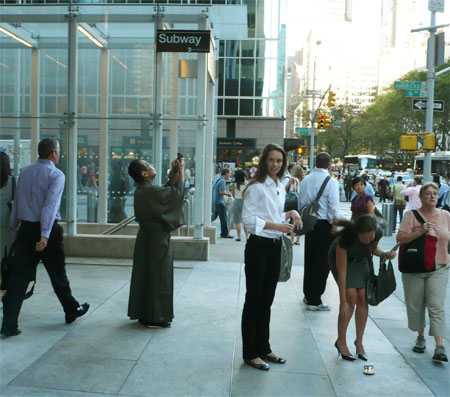 City street scene: man dressed like monk just outside Bryant Park takes picture of skyline