After my first visit to Governor's Island five years ago, I worried that all the development being planned might ruin it. I liked the charm of its "unfinished, half-ghost-town state."
Since that time, big decisions have been made – it seems there isn't going to be an NYU campus, for one thing – and a great deal of work has been done. There are now so many different accessible outdoor areas and facilities that each deserves its own blog post. And as the ferry service expands for the first time this summer to include weekdays, ruination doesn't seem to be in the cards.
Nolan Park is a grassy area shaded by elm trees on the old part of the island, the part that isn't landfill – the part the first Dutch settlers found in 1611 and planted themselves upon before venturing onto the big scary island across the harbor to the north (i.e. Manhattan) a few years later to found New Amsterdam.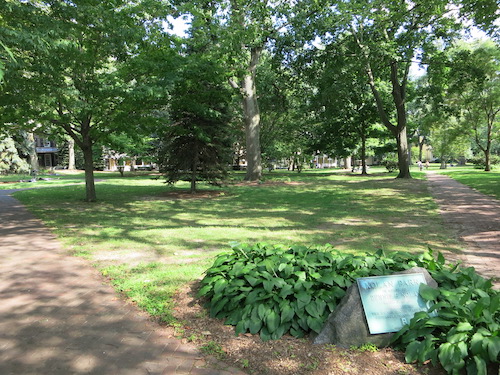 I'm beginning my informal Governors Island parks survey at Nolan Park because a concert here by the Imani Winds was the immediate excuse for our most recent excursion to the island.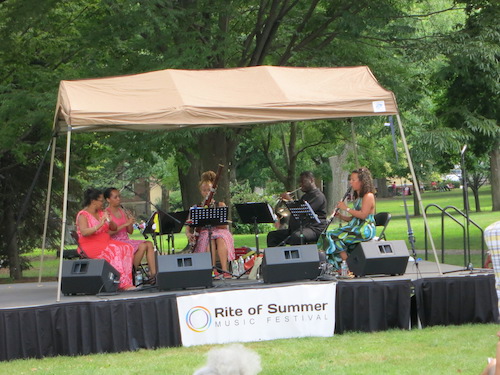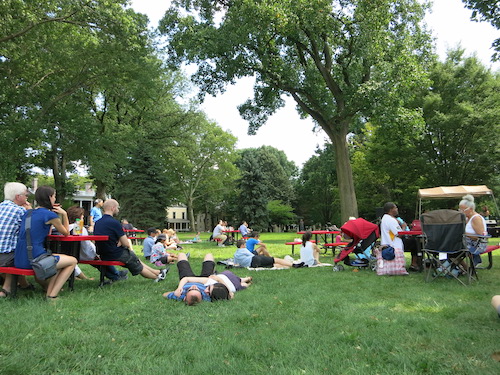 The park is lined with 19th century officers' homes from the time when Governors Island was a military installation – actually a military town with some 40,000 residents.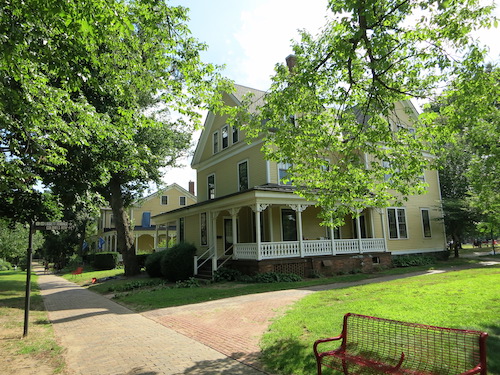 Nolan Park is named for one of those officers, Major General Dennis E. Nolan, Commander of the United States First Army. Wikipedia explains that among other accomplishments he "distinguished himself by heading the first modern American military combat intelligence function during World War I." In 1933 he became the First Army's commander, stationed at Fort Jay, Governors Island.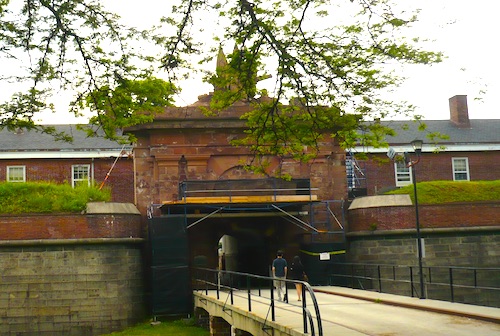 We visited other parts of Governors Island that same day, which I'll described in upcoming posts. In the meantime, I recommend The Bowery Boys' recent podcast about the island.