Brooklyn's oldest park has so much history attached to it that narrating it all here would be an exercise in folly.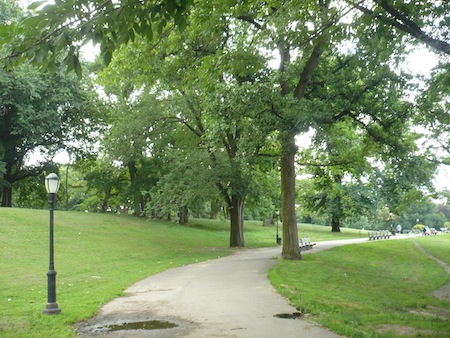 The Parks Dept. provides a very good sum-up here. But here are the highlights of Fort Greene Park in one sentence:
Inspired into existence by Walt Whitman and designated a public park in 1845, Fort Greene Park was designed by park gods Olmsted and Vaux (of Central Park and Prospect Park fame); named Washington Park, then renamed for the Revolutionary War and War of 1812 fort that had stood on the site; houses the remains of thousands of Revolutionary War prisoners beneath a monument designed by famed architects McKim, Mead and White; and has green, rolling hills, excellent old trees, and really nice-looking tennis courts.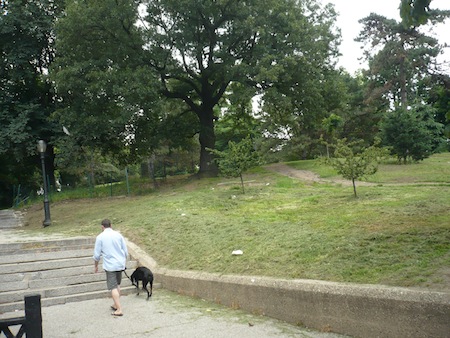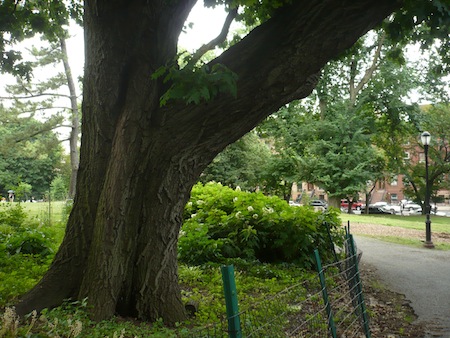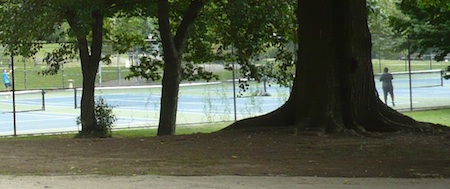 A word about the name: the fort that stood here originally was called Fort Putnam,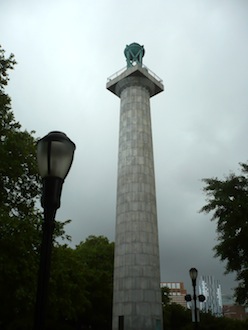 named for Col. Rufus Putnam, an officer in the French and Indian War, and not, per my first guess, General Israel Putnam of Bunker Hill fame, the son of Rufus's half-brother. When the fort was rebuilt for the War of 1812, it was renamed for General Nathanael Greene, who comes off in Ron Chernow's excellent biography Washington as the most heroic and trustworthy of all Washington's generals, a man who died in his 40s just a few years after the Revolutionary War's successful conclusion. This blog doesn't pass up an opportunity to pay respects to Nathanael Greene.
Fort Greene Park's singular attraction is the crypt bearing the remains of thousands of American Revolutionary War prisoners who were kept, and died, in horrible conditions on British prison ships in nearby Wallabout Bay (in the East River), along with the Prison Ship Martyrs Monument topped with its enormous Doric column marking the spot.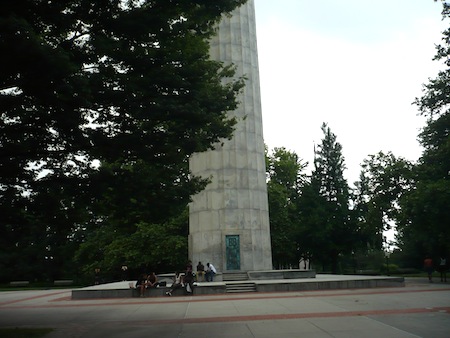 For more information and a glimpse inside the mausoleum, see Jason Cochran's site here. I've also embedded his video at the end of this post.
Seen from the monument plaza with the bronze eagles at the corners, the neoclassical visitors' center – also designed by McKim, Mead and White – is a nice-looking building, but seems small for the purpose. No wonder: it was originally a comfort station. Now it just contains one. Along with a cannon and other historical memorabilia.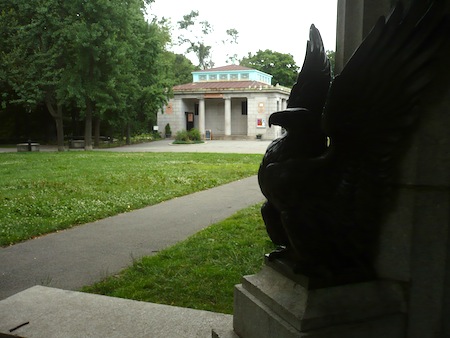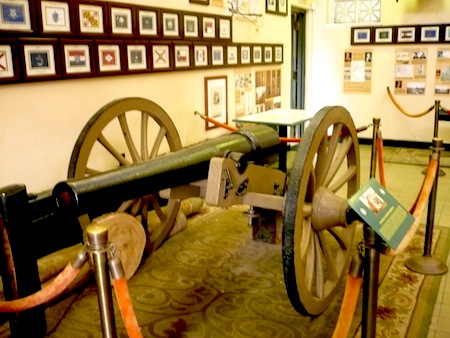 What would a summertime visit to a picturesque park be without stopping to smell (or at least ogle) the flowers?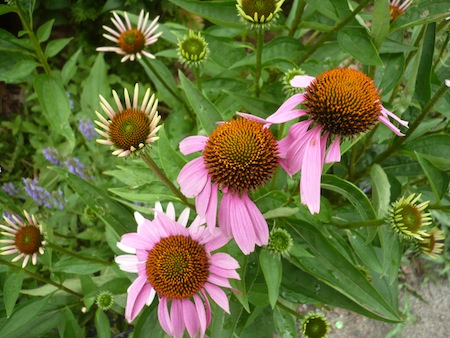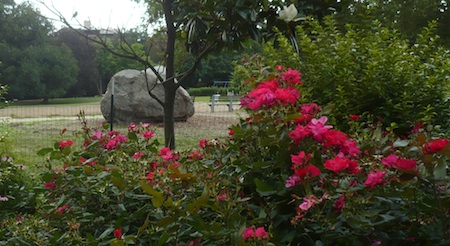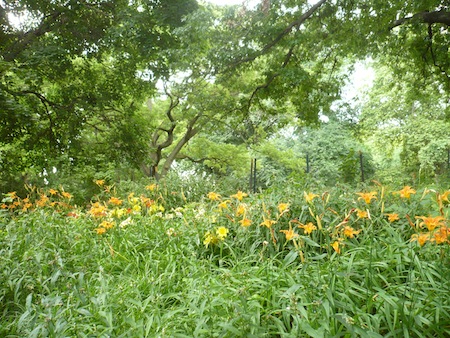 The old name, Washington Park, is preserved in the name of the street on Fort Greene Park's eastern border. Washington Park, the street, resembles the great cobblestoned sidewalks lining the sides of Central Park, but on a more domestic scale, and without the tourists and buses. Be sure not to miss it when you visit.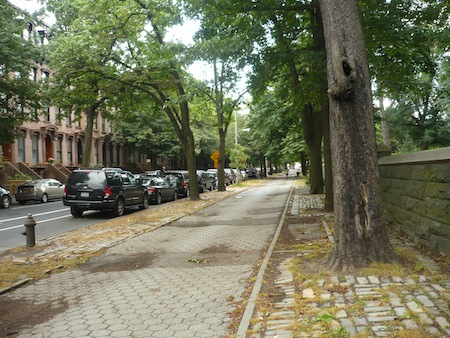 Few New York City parks are this loaded with history and beauty. And no other has a crypt like this below it. Be sure to pay Fort Greene Park a visit one day during your Brooklyn peregrinations; it's not one to be missed.