As the Parks Department website
suggests
,
Father Demo Square
has a bit of the flavor of a European
piazza
, being more notable for the surrounding buildings than for greenery. Another Greenwich Village triangle, this "square" is named for the Italian-born priest Father Antonio Demo, who became pastor of Our Lady of Pompei church in 1900 and
made himself an essential fixture in the community
.
Father Demo was instrumental in the creation of the present church building, which soared up in 1926 and quickly became one of the area's architectural focal points. Here, it rises behind the square's fountain: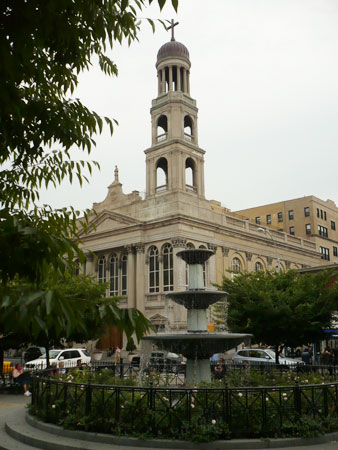 In this view of the square you can glimpse the intricate decorative elements of the brick building at 228 Bleecker Street, which dates from 1900 and now houses condos.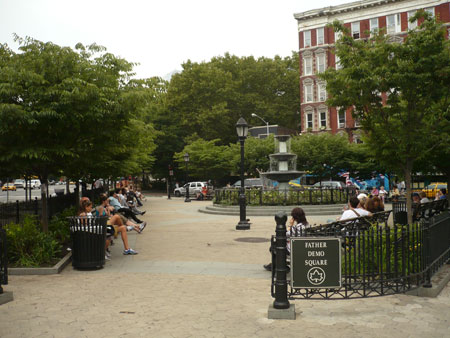 The people who live here can look up as they enter and appreciate this wonderful transom window and know they live in a great city where small treasures like this turn up in every corner: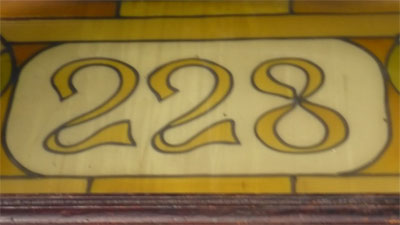 Father Demo Square. Secluded oasis? Hardly. Nice place to sit in the heart of one of New York's most historic neighborhoods? Hard to beat.