Manhattan's newest park is open, but it may not officially be a park yet.
It's hard to tell from the non-Parks Department sign, which mentions only the address of the adjoining building, 76 Greenwich Avenue. But a quick web search turned up a public letter on the city government website calling for transferring this newly landscaped open-space triangle to the City and naming it St. Vincent's Park.
The letter, from Community Board #2 to the City Planning Commission, explains that "This park was part of the deal made in 2011 by the Rudin Management. The developer promised to build a public park on this triangular plot of land as part of the approval to convert the old St. Vincent's Hospital site into condos."
A visit tells the story: The public park has been built.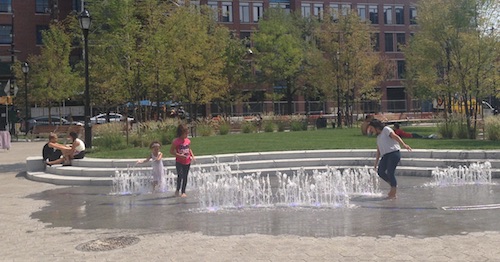 It has a fountain (complete with picturesque children playing in it), benches (complete with a sleeping man), tables and chairs, and, according to the sign, 36 trees and 19 light poles.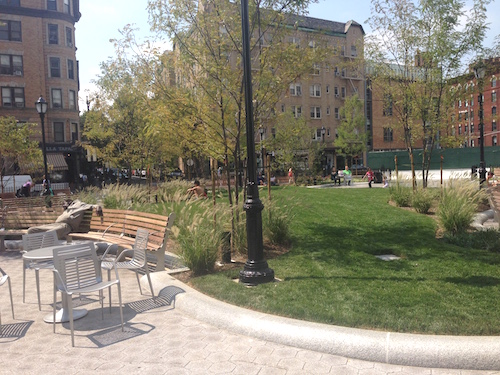 Evidently, though, it's still awaiting transfer to the Parks Department. Or at least new signs.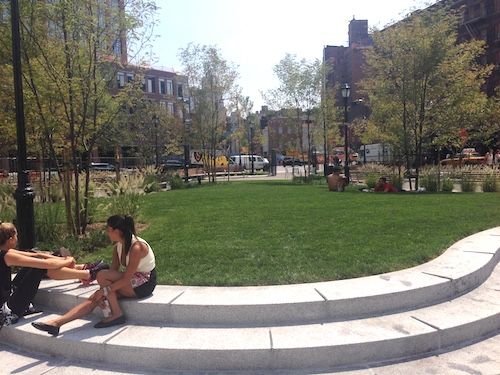 A replacement for St. Vincent's hospital, which closed a couple of years ago amid enormous controversy, it is not. Still, it looks like a nice little addition to the neighborhood.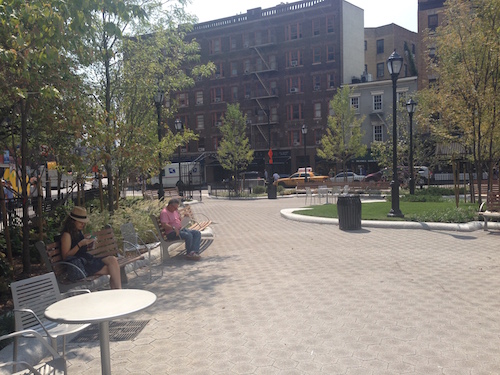 All photos © Jon Sobel, Critical Lens Media