If you've ever flown into or out of JFK International, you may have noticed green and watery areas right by the airport. I sure have. But I never knew what they were.
Our recent excursion to the eastern edge of southern Queens turned up not only a number of parks and natural areas but a really surprising variety of wildlife. Springfield Park was the first one we visited.
Along with play areas and sports facilities, the park has a big area surrounding a large pond, called, as I learned from Forgotten-NY, Cornell's Pond.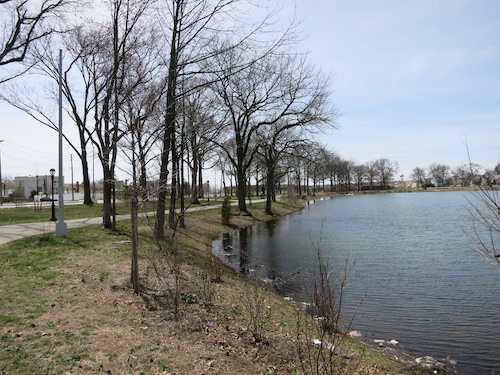 Cormorants are fairly common in New York City waters, but I still get a kick out of the way they dive underneath, swim a considerable way hunting prey, and resurface some distance away.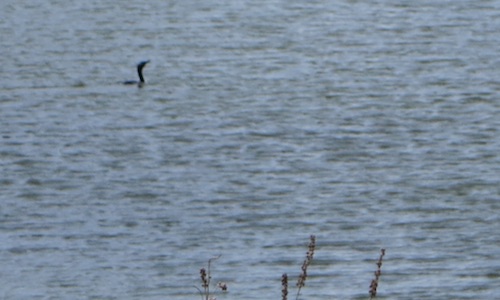 A different kind of bird flew overhead, one every few minutes, taking off from Kennedy Airport.
Back in the pond, a turtle perched. Or a tortoise. Anyway, somebody with a hard shell on his or her back.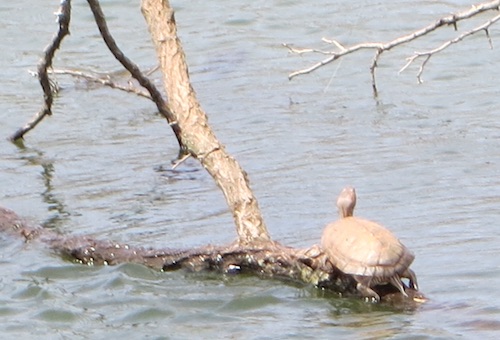 Off the pond runs the only remaining surface stretch of Thurston Creek, where a man who was walking his dog told us he sometimes sees crabs.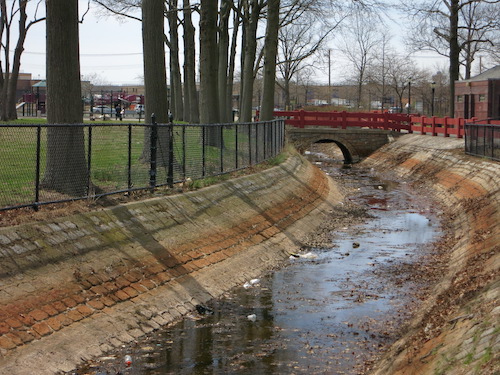 Crabs we didn't see. Fish, yes. Is this prey too small to interest the cormorant?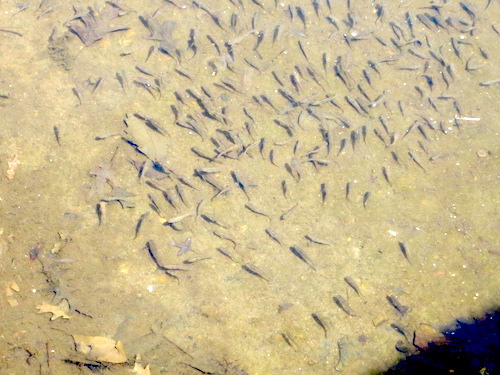 After circumnavigating the pond we took one more look around and then headed for nearby Brookville Park – and some much more unexpected wildlife sightings. But we, along with probably many of locals, were glad to read that a 1970 proposal to convert Springfield Park into an industrial complex was nixed.