How could I not go to a park on the first full day of spring? Never mind the snow cover from the previous night. Winter encroached much too far into spring this year, but that wasn't going to keep me away from DeWitt Clinton Park. This West Side spot is the latest in a series of Manhattan parks I have learned about after naïvely concluding that I had visited every park in the borough.
The playground was deserted, no surprise on this chilly, wettish day. But that made the outcropping of Manhattan schist all the more prominent.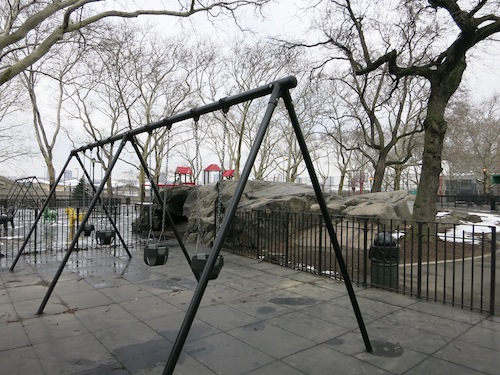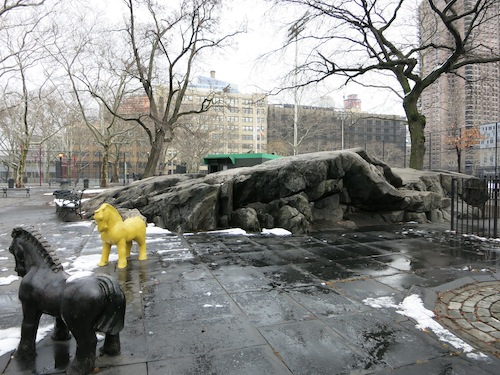 Striking in a different way was the athletic field, where a couple of intrepid soccer players refused to wait for the grass to reappear, and the baseball diamond, where practice had already begun.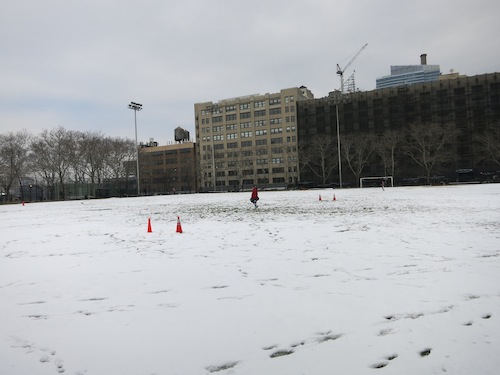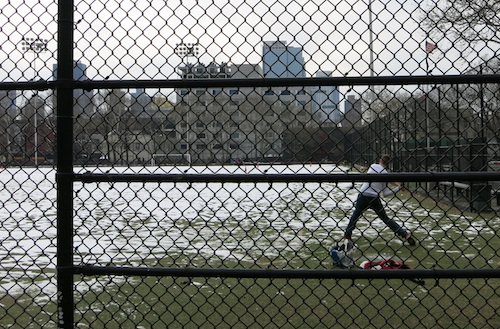 Dogs, too, didn't mind the cold ground. A pack of small pooches squabbled at the entrance to the dog run.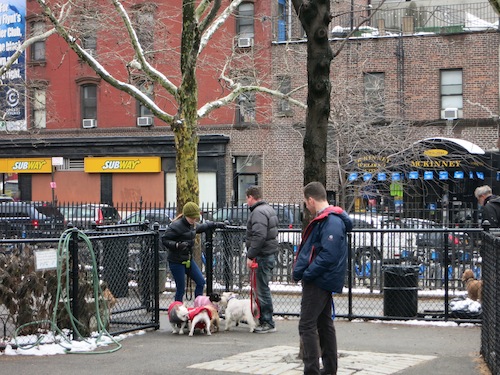 The plaza on the east side of the park where humans sit during nicer weather was quite deserted, though.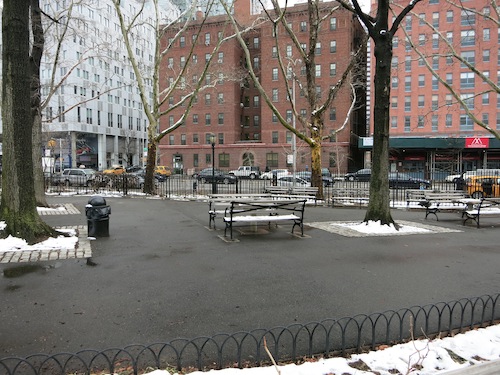 And Maria Clinton's Perennial Garden awaited warmer days.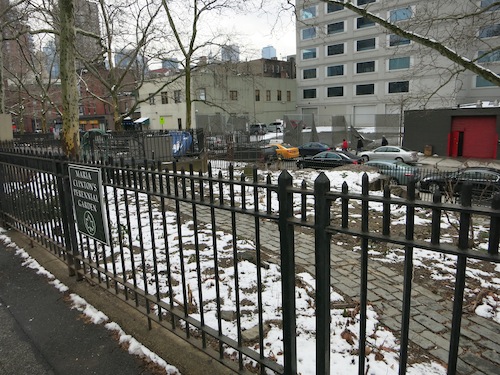 Maria Franklin married DeWitt Clinton in 1796, before DeWitt became a Senator, Governor of New York, and the driving force behind the construction of the Erie Canal. I assume the garden is named for her, and not for any of the myriad modern-day Maria Clintons I can find on Facebook.
DeWitt Clinton Park also has one of the nine doughboy statues who stand guard over New York City's parks. The Clinton District Association commissioned the Clinton War Memorial, with a statue sculpted by Burt W. Johnson, to commemorate the neighborhood's World War One dead. It was dedicated in 1930.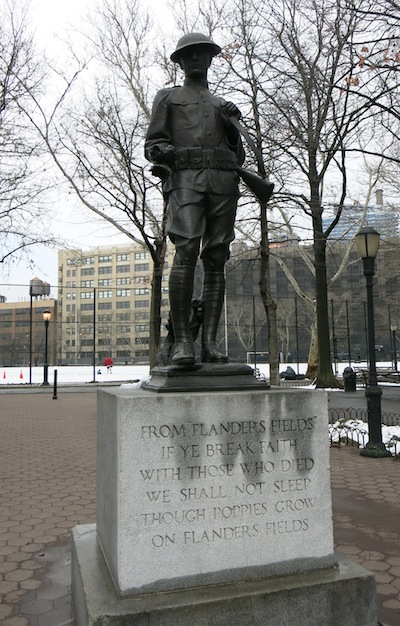 What's this? I don't know. The easiest maze in the world? (There's only one path you can take to the center.)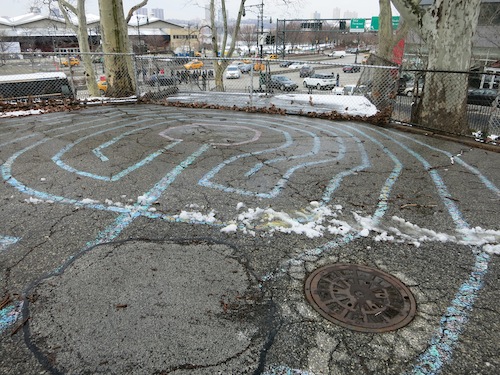 Giant burls like the one on this otherwise unremarkable plane tree always catch my eye. I guess it's just interesting to note how the stoic tree doesn't seem to mind at all.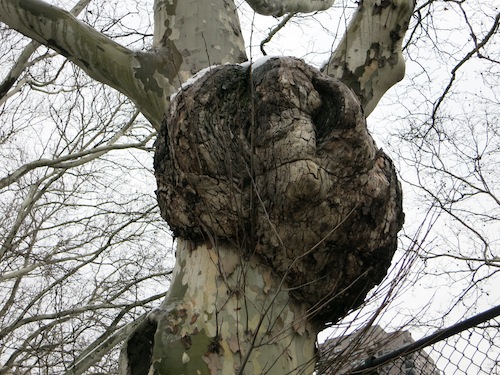 Nearby are the Clinton Park Stables, where the Central Park carriage horses are kept. I don't know whether these equines were heading home or just out for a walk. Whatever the circumstances, they did offer a reminder of the New York City of old.