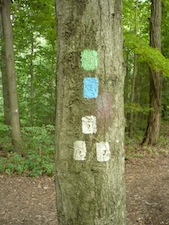 For a long time I've been wanting to explore Alley Pond Park in eastern Queens, knowing that it's one of the wildest – that is, most wilderness-y – of all the city parks. It isn't easily accessible by public transportation, though, so I waited for a day when a mini-road trip was practical.
I didn't know it when I arrived, but Alley Pond Park actually has a big parking lot, unusual for New York City parks. But I had found my way to the edge of the park via the Grand Central Parkway service road, and that's where I parked, figuring I'd find a way into the park somewhere in the vicinity. Sure enough, I did.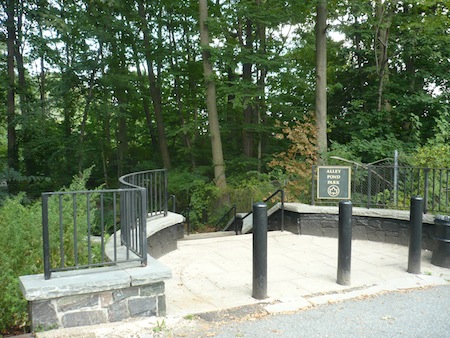 Right away I came upon wetlands surrounding an actual pond, one of two in the park. I was glad I'd brought bug spray.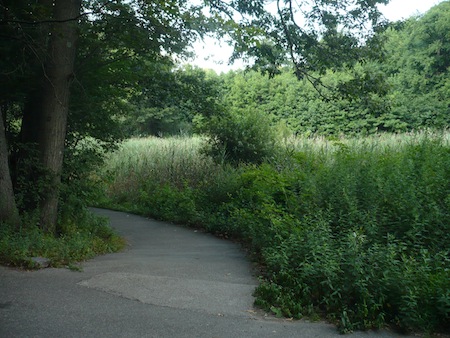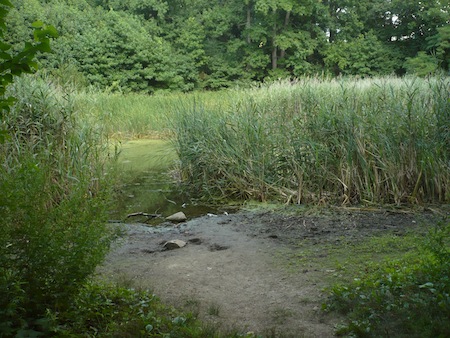 Around the other side of the pond, a short walk through the woods led to the park's human-activity section, which I buzzed through quickly.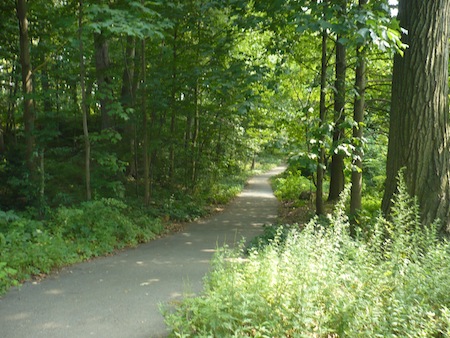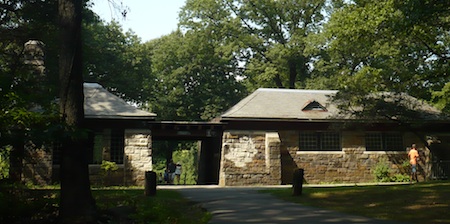 More on that later. I'd come for wilderness, so I crossed to the other side of the big grassy field and launched myself back into the woods for a mini-hike through a network of color-coded trails winding through woods and wetlands.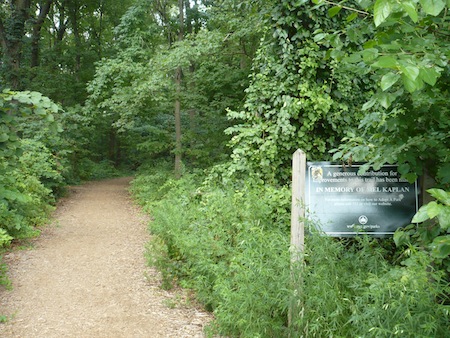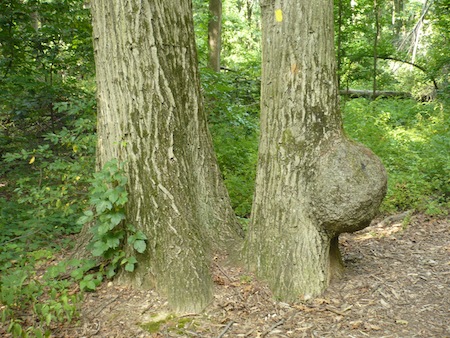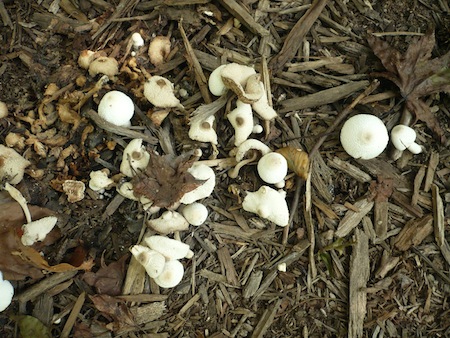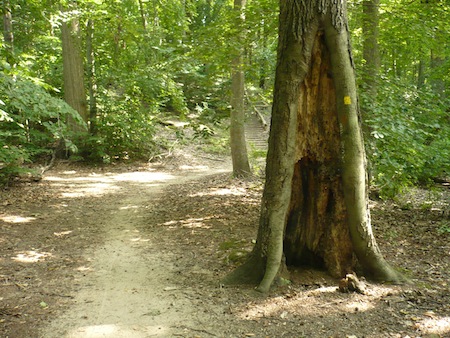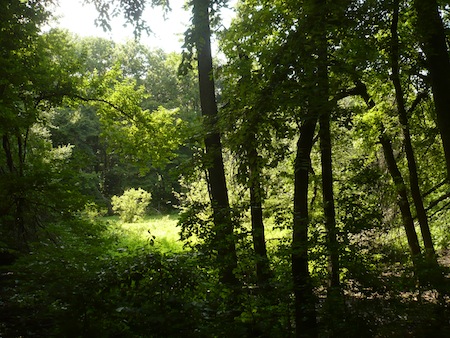 I ran into only a handful of people on the trails. Even on a beautiful summer weekend, Alley Pond Park isn't heavily populated.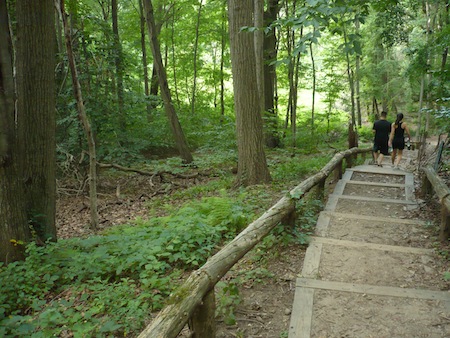 I did see a nervous rabbit dart across the trail in front of me. Aside from that, birds were the only wildlife I encountered. Lots of birds.
Back in the deforested section devoted to gatherings of humans, I bought a welcome cup of lemonade from a group of enthusiastic young capitalists...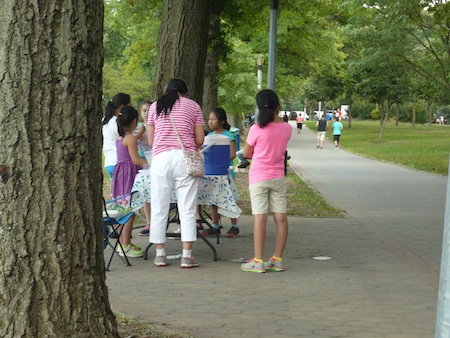 …and watched a spot of cricket.
Linking Alley Pond Park to Cunningham Park to the west is the Motor Parkway Trail, a remnant of William K. Vanderbilt Jr.'s 100-year-old Long Island Motor Parkway initiated in 1908 (and also known as the Vanderbilt Motor Parkway). This part survives as a bike path. Here's a bit of it at the edge of Alley Pond Park. Next time I'll walk the length of it and visit Cunningham Park.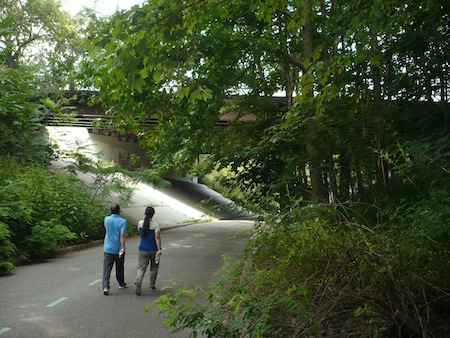 Alley Pond Park, Cunningham Park, and Forest Park lie along the same terminal moraine – a ridge marking the furthest advance of a glacier – with "knob and kettle" topography that supports the various forest types you can see in some of the pictures above. See my entry on Forest Park for a nice look at a kettle pond.
And then spend a couple of hours in 635-acre Alley Pond Park. If you're a city dweller, you'll appreciate the oxygen.
About the Author