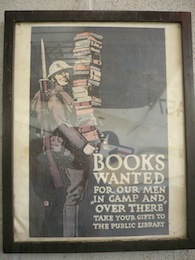 Floyd Bennett Field, part of the Jamaica Bay section of Gateway National Recreation Area, was the New York's first municipal airport when it opened in 1931. Throughout the 1930s it served adventuresome aviators as well as commercial airlines. But it was inconveniently located, far from downtown Brooklyn, even farther from Manhattan, and not served by the subway.
After Newark Airport got the postal contract and LaGuardia Airport opened at a much better location in Queens, Floyd Bennett Field (named after pioneering aviator Floyd Bennett) became a Naval Air Station, where the military based air defenses during World War II and the Cold War.
In 1972, no longer needed by the Navy, the old airport became part of Gateway National Recreation Area, an urban national park that covers much of Jamaica Bay and extends to Staten Island and Sandy Hook, New Jersey. Today, more than four decades after the last plane took off, you can drive on the old runways, camp out at the Amelia Earhart Campground, visit the restored Ryan Visitor Center, walk through natural areas, play golf, take a short hike down to Dead Horse Bay, ride live horses at the Jamaica Bay Riding Academy, and play air hockey (and real sports too) at the Aviator Sports & Recreation Complex.
The main reason for our trip to Floyd Bennett Field last weekend, though, was to see Hangar B.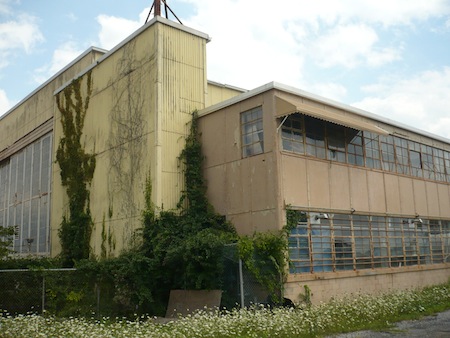 Hangar B at Floyd Bennett Field
Several hangars from the area's airport history remain, and Hangar B is a busy place several days a week when HARP (Historic Aircraft Restoration Project) volunteers, some of them retired engineers, hustle in to restore historic aircraft. On certain other days, Park Rangers take visitors inside to see the results.
You can still see ghost lettering on the outside of Hangar B from its naval days.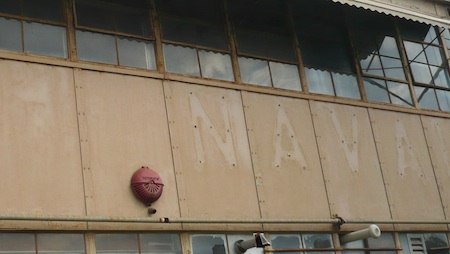 But inside is where the action is. Restorers' work is never done.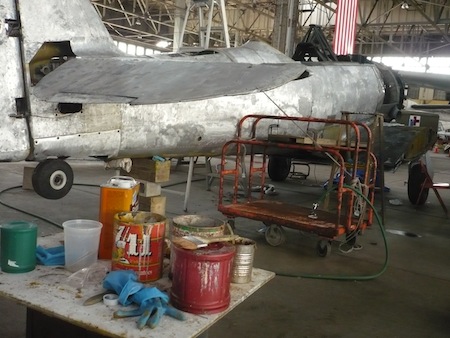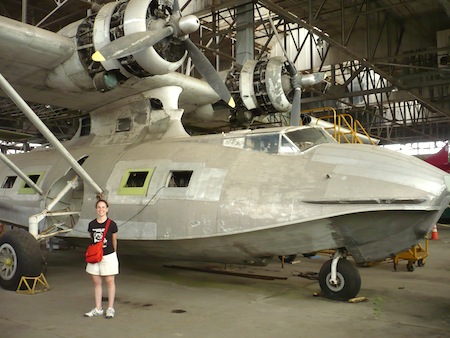 5A "Catalina" Patrol Bomber
Along with the restored or being-restored aircraft are a few reproductions, including a recreation of the Wright Brothers' original plane. There are also a few aircraft you can go into. Honestly, it makes you feel like a little kid. If you are a little kid, all the better.
A short drive or a long walk across the huge and barren former airfield – a landscape like you won't find anywhere else in the city – lie the Ryan Visitor Center (interesting architecture, with a small exhibit inside about the airport's history), the athletic center, and the ranger station, where you can park and then walk across Flatbush Avenue. On the other side, you can pick up a trail – though there's no sign pointing you to it – that splits into a trio of short trails leading across dense beach growth to Dead Horse Bay.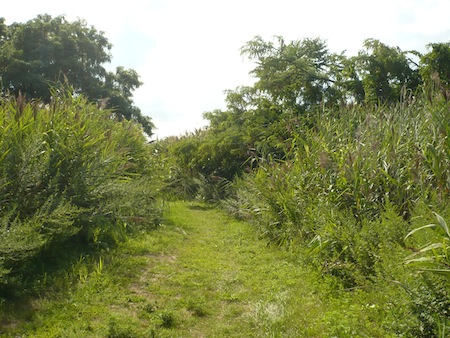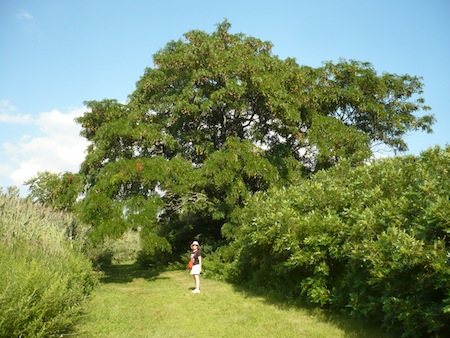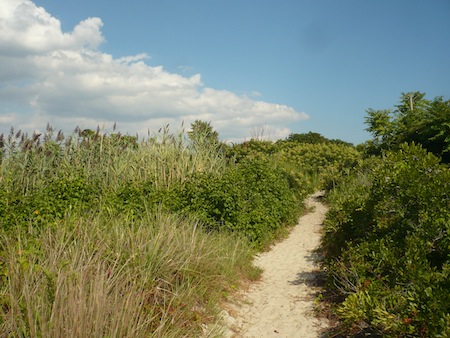 This is where in the old days, when thousands of horses lived, worked and died on the streets of New York City, their carcasses were dumped.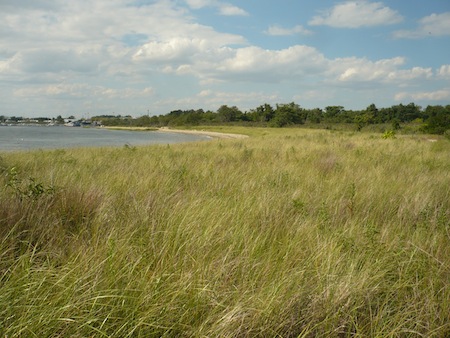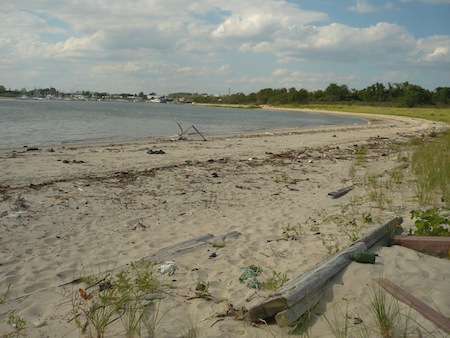 As you walk south along the shore, the Marine Parkway Bridge comes into view. You might run into some fellow shore people too.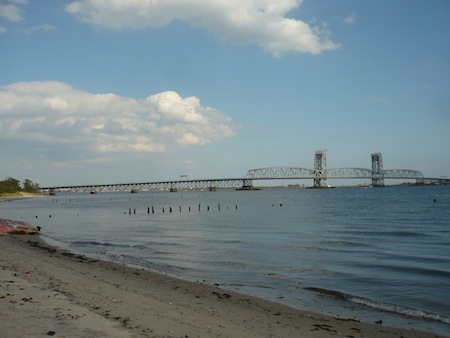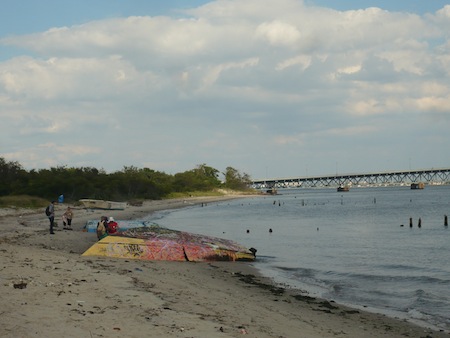 On a guided tour to Dead Horse Bay a few years ago we saw a lot of shore birds, including oystercatchers, but there were none on this day. We did spot some cormorants (we think) from a distance.
But aside from a rabbit, it wasn't a big day for wildlife sightings.
There's a lot more to Gateway National Recreation Area, including Jacob Riis Park and other areas I'll cover in future posts. There's also Marine Park, just up Gerritsen Creek from Floyd Bennett Field. And there's – well, I've visited over 150 parks for this blog, but if I listed here all the parks I haven't covered yet, this would be the longest post in memory.
So, until next time: may the dead horses be with you.