Last year there was much press coverage of the opening of Four Freedoms Park at the southern tip of Roosevelt Island, but I'll cover that spot in my next post, because as I discovered while heading there one snowy day in March, there's another park to walk through first: Southpoint Park, which opened in the summer of 2011 after a design process that involved the Trust for Public Land – and with, it seems, much less fanfare.
The tram from Manhattan is the fun way to get to Roosevelt Island: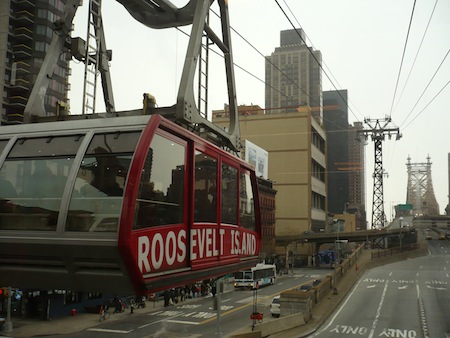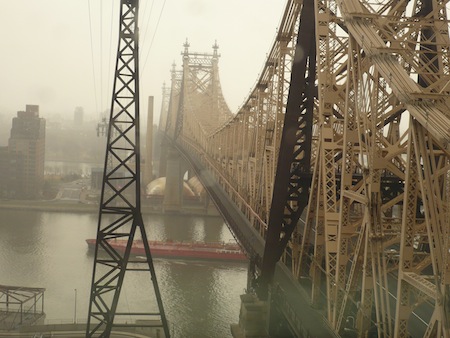 It drops you right by the brawny leg of the Queensboro/59th Street/Ed Koch Bridge: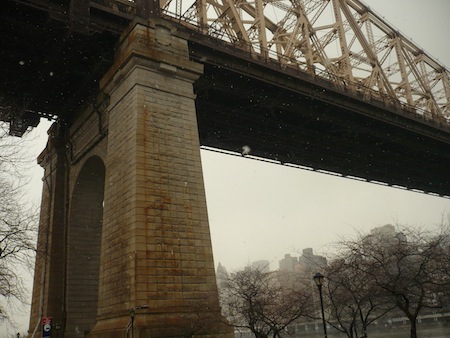 Heading south, you discover that the whole west side of the southern part of the island is park-like: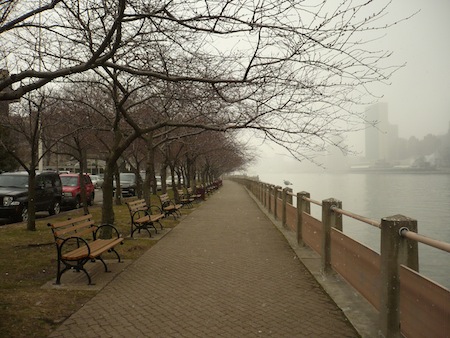 Entering Southpoint Park, you discover it's mostly open space, though it encloses the grounds of the half-crumbled Smallpox Hospital as well as the nicely restored Strecker Memorial Laboratory.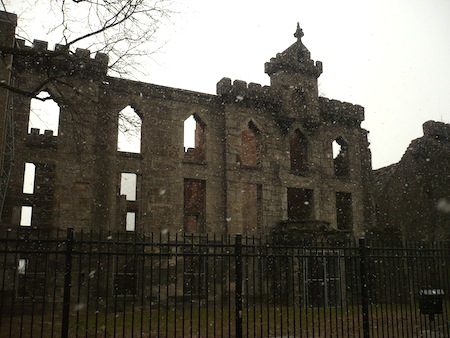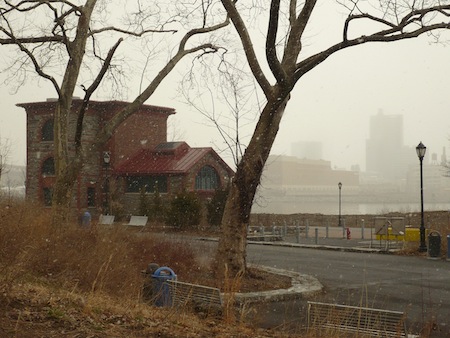 This grassy mound suggested to me an ancient Indian burial ground. (That's right: I was using my imagination.)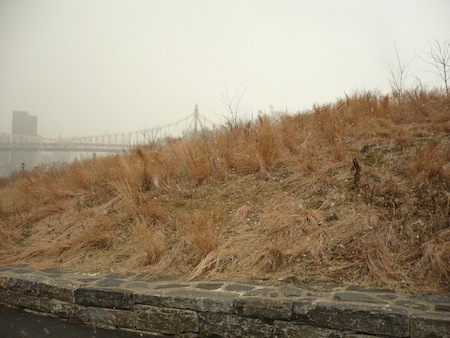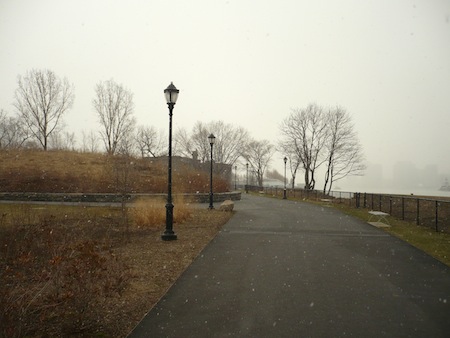 For summertime photos of Southpoint Park, visit the Roosevelt Island Historical Society website. As you can see, I went in more sublime conditions: cold fog, heavy snowfall. Look closely at the photos above and you can see the falling flakes.
The dramatic snowfall meant I had the southern end of Roosevelt Island almost to myself as I reached Four Freedoms Park, for which, see the next post.