Riverside Park
: a superb spot for a summer sunset.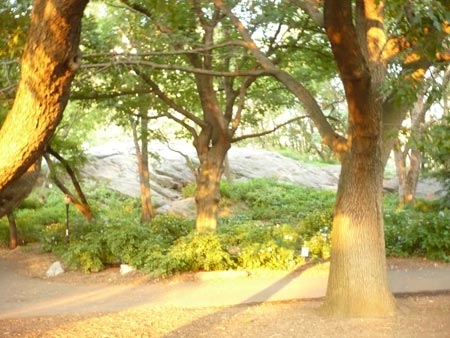 The jutting hump of grey schist in the photo above might look more like ice than rock, but it's part of the unchanging topography of this long, thin park, which stretches for some four miles along the Hudson River from West 59th Street all the way north past Grant's Tomb along the western fringe of Harlem.
This view north along the bike path shows the George Washington Bridge in the distance. (For a view of the bridge from the opposite direction—the distant north—check out
Wave Hill
.)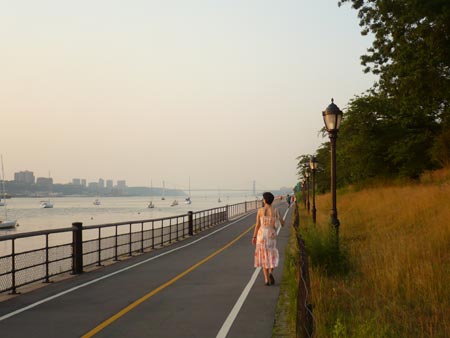 A pretty sunset with boats is always nice: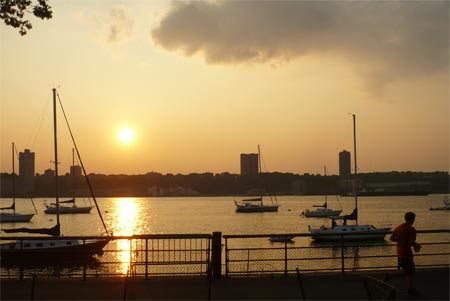 But it isn't in too many places where you can get tunnel vision like this at the very same time: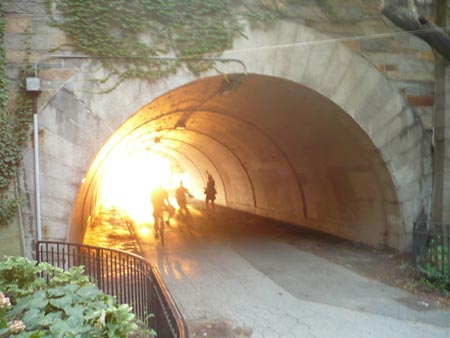 All these pictures come from a section of the park just north of the 79th Street Boat Basin (which explains the sailboats at rest above). But Frederick Law Olmstead, the mastermind of
Central Park
and
Prospect Park
, was involved in the original design of Riverside Park, which now extends over 266 acres, and there's plenty of this kind of scenery as well: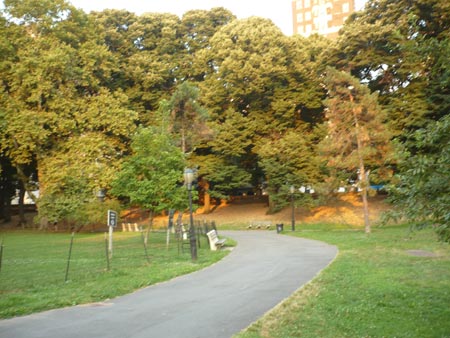 It was nice to have a reason to visit Riverside Park (a friend's birthday party) besides biking through, which is how I normally see it. It's a favorite treasure for thousands of Manhattan west siders, and New Yorkers of all ages.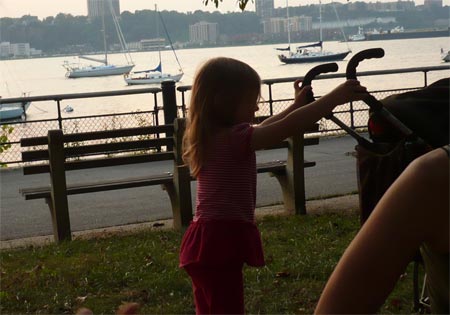 And the flowering plants are sweetly colorful in spring and summer.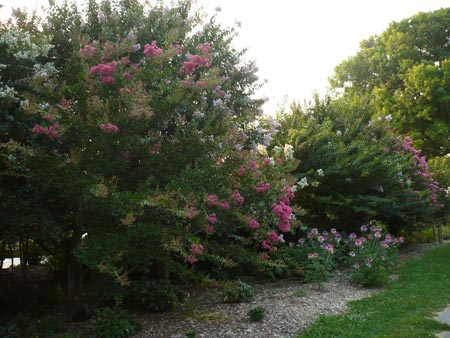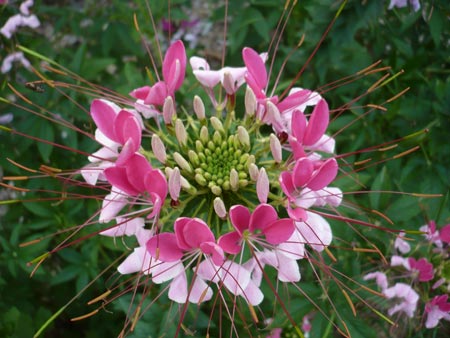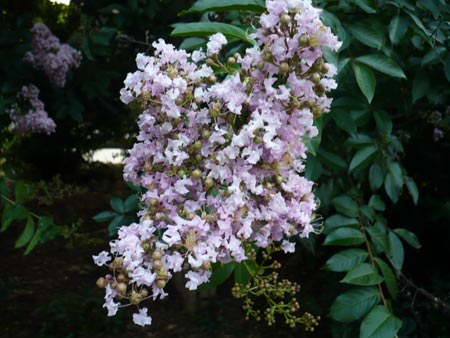 Of course, it would take a number of visits to fully explore Riverside Park. Miles to go before I sleep... UPDATE: Click
here
for a visit to the northern section of Riverside Park, which includes Grant's Tomb.