I don't know if Riverside Park is the longest park in New York City, but it sure feels like it.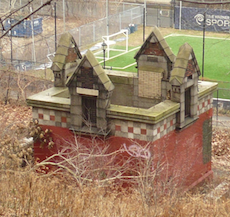 I chronicled the southern section in an earlier post; my recent visit to Riverbank State Park provided a good chance to also explore the northern section of Riverside, where the first thing I spotted was this funny little house. Anyone know what it is?
The northern section of Riverside Park bucks back and forth between grit (tracks, for example) and green (like a curiously arched trunk of a plane tree).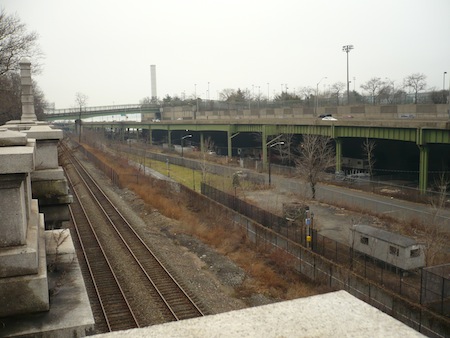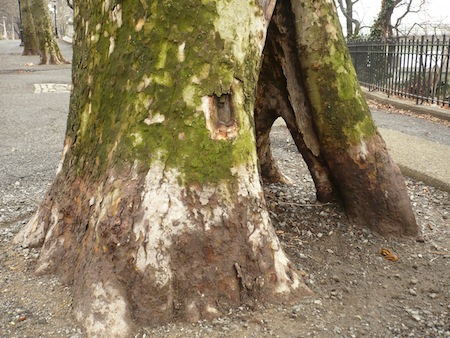 You're never more than steps from the streets…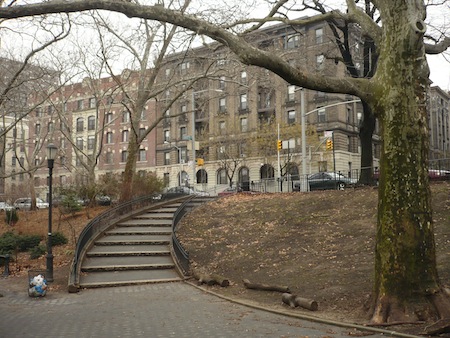 …but on the other side you'll find a number of opportunities to descend into…madness?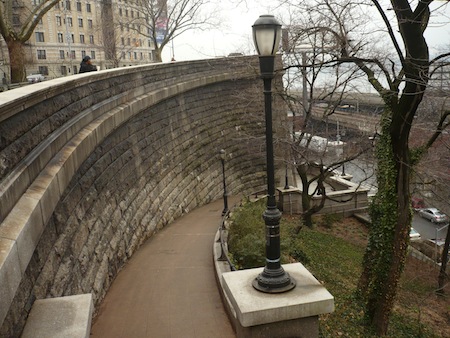 Walk south over this long, bleak stretch, which provides a great view of the big red electronic Fairway sign that's dangerously distracting to West Side Highway drivers…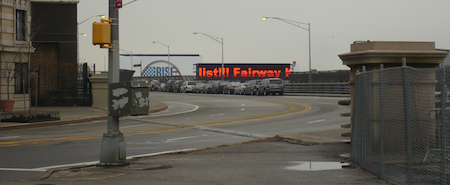 …and your surroundings will eventually return to something resembling "park." An inviting detour led me to an ambiguous non-invitation: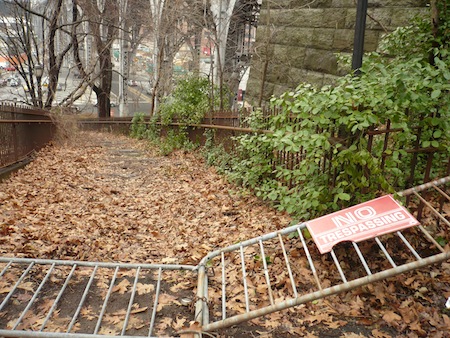 But how can you not want to go through an inviting archway like this?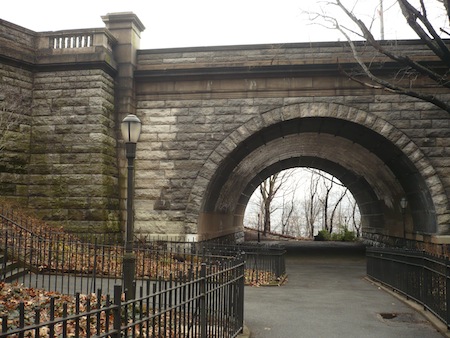 As you approach Grant's Tomb, the spaces open wider, with undulating stairways, stretches of grass, and even chess tables.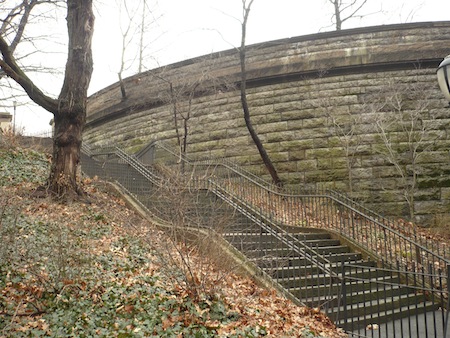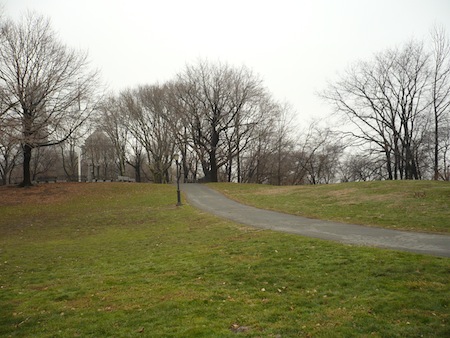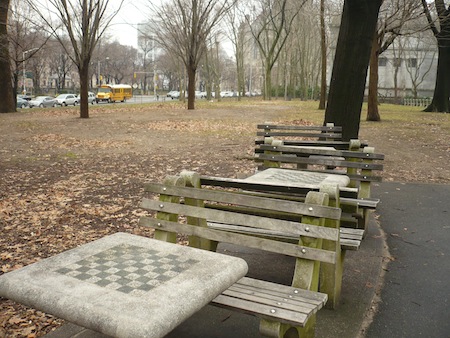 And there it is: Grant's Tomb, where Ulysses S. Grant and his wife lie in large wooden sarcophagi beneath a grand dome.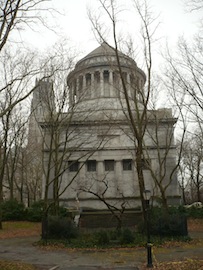 The mausoleum's exterior is modeled after Mausoleus's tomb (that's where they get the word, in fact) in the ancient Greek city of Halicarnassus in Turkey. The memorial inside focusses on Grant's Civil War career rather than his later, less successful Presidency. A ranger/guide will answer your questions, or you can just wander the dark space, which contains very little actually: a map showing the sites of Grant's Civil War actions, banners of various companies that served under him, and on the lower level, circling the sarcophagi themselves, busts of other generals. Surrounding the grounds are whimsical benches designed by Pedro P Silva, an artist inspired by Antoni Gaudí.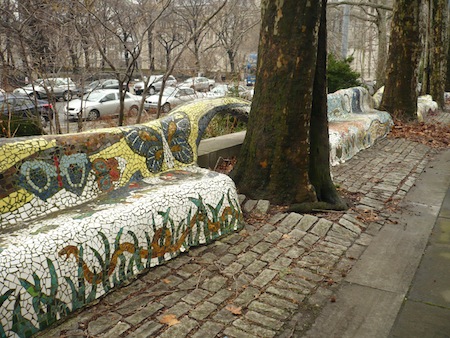 Note: I've updated this post in reference to the comment below about the church in the photo.