It's an unexpected and unpromising spot for a park, but there, right by the entrance to the Queens-Midtown Tunnel in an unpicturesque part of Murray Hill, lies
St. Vartan Park
, 2.76 acres of mostly ballfields between First and Second Avenues.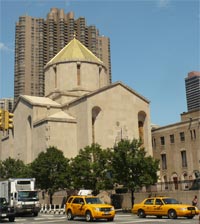 It's named for the adjoining St. Vartan Armenian Cathedral, a building worth a look in its own right.
Built in the 1960s, the cathedral is meant to resemble the fourth-century
Cathedral of Holy Etchmiadzin
, the world's first cruciform church. St. Vartan (Vartan Mamikonian) was one of ancient Armenia's great military and spiritual figures.
Saintly from the start, the park was originally called St. Gabriel's Park when the city created it just after the turn of the last century, then renamed after the Armenian church in 1978. The viney fence along the south side looks more lush than anything inside:
A variety of flowers bloom in July: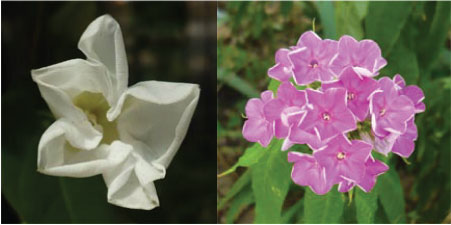 A tunnel access road cuts off the western end from the main body of the park, while the eastern end—the only peaceful-looking, green section—lies locked behind iron bars.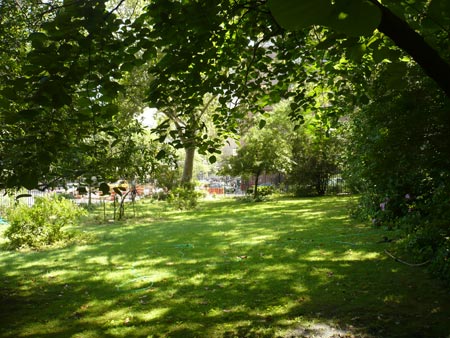 But you can get a look.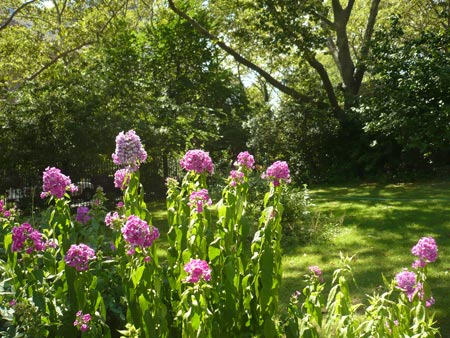 And in a part of town dominated by vehicles, any open space at all is welcome. Moms and kids were certainly enjoying St. Vartan on this hot July afternoon.