Once known as Beach Street Park,
Tribeca Park
is a .038-acre parcel in the shape of two overlapping triangles, with Beach Street forming its longest boundary. Alas, there's no sandy shoreline nearby; "Beach" is a variant spelling of Bache, as in Paul Bache, who
according the Parks Department
, was the son-in-law of Elsie and Leonard Lispenard, owners of this once-swampy land in the 1700s. (Lispenard Street is also nearby.) The City acquired the area around the intersection of Beach, Walker, and what is now West Broadway for a park in 1810.
I happened upon Tribeca Park during a ramble around the neighborhood, having never heard of or noticed it before. As you can see from this photo, it doesn't exactly jump out and grab you: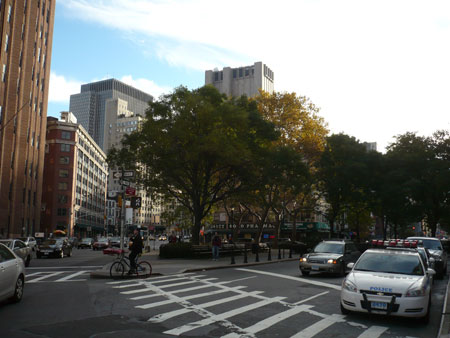 But that's probably fine with this woman, who looks like she just wants to read in peace: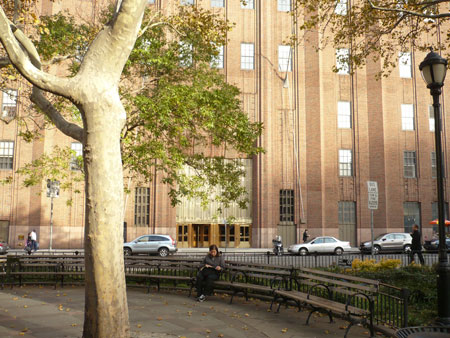 The park's oddball shape makes for some unexpected angles: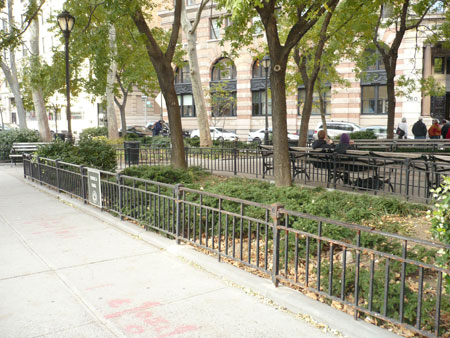 But, not surprisingly for Tribeca, the surrounding architecture steals what little thunder the park might have. The 11-story
American Thread Company building
, built in the 1890s, for example, is a fine example of the Renaissance revival style.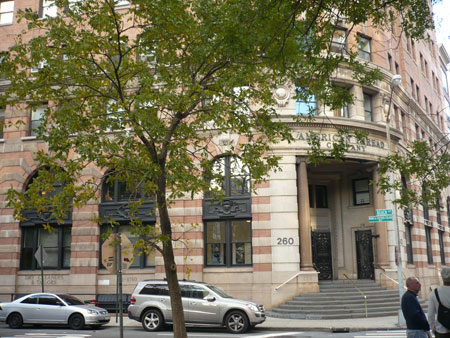 Its architect, William B. Tubby, is also responsible for the Ethical Culture building on Prospect Park West (check it out when you visit
Prospect Park
), and
Dunnellen Hall
, Harry and Leona Helmsley's former estate in Greenwich, CT, among other notable buildings.