Cobble Hill, one of New York City's prettiest neighborhoods, is also lucky to have beautiful Cobble Hill Park in its midst. The Neighborhoods of Brooklyn (1998), an ever-useful (though now somewhat outdated) book from Yale University Press, calls it "one of the first vest-pocket parks in New York City," but at more than half an acre it doesn't seem to me to quite fit that category.
Curved paths and plantings do, of course, make a park feel bigger than it is.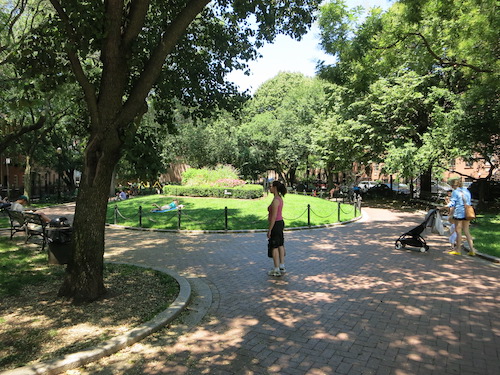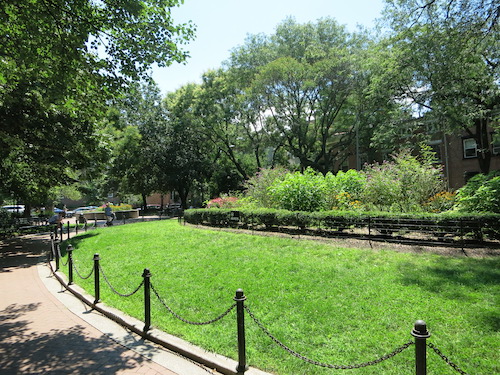 The curves even extend to the playground.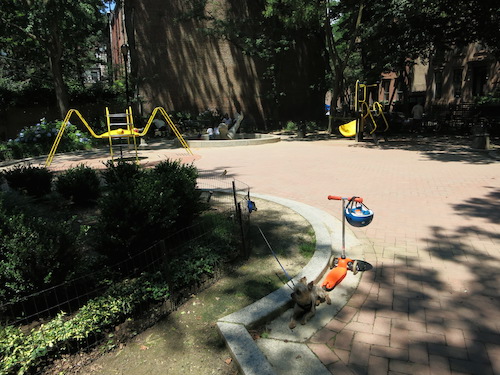 In the early 1960s the community blocked construction of a supermarket on the abandoned site of two mansions and a church, and successfully petitioned to have the city take over the property that would become Cobble Hill Park. The park officially opened in 1965. A 1989-90 renovation won several design awards, a fact that won't surprise visitors with fresh eyes. The plantings are lovingly cared for, and the park is very popular with local fauna of more than one species. As far as I'm concerned, this is one of the great park success stories of the era.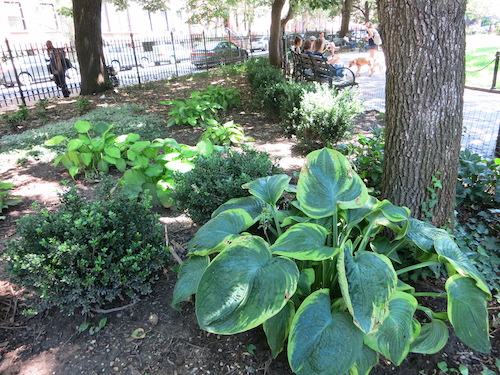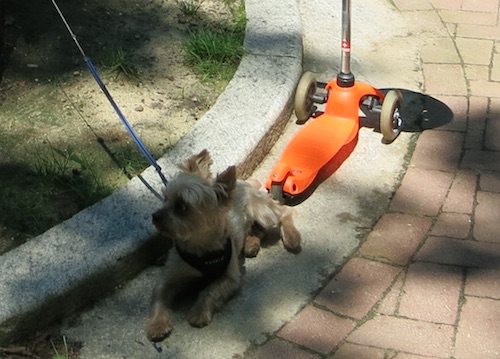 Why "Cobble Hill"? It's an old name that predates the residential neighborhood that now bears it. The Neighborhoods of Brooklyn says the early Dutch farmers' name for the area, "Ponkiesbergh," translates as "Coble (or Cobble) Hill," named for the cobblestones in the area, but I don't think I buy that. According to the Parks Department website, "In 1776, during the Battle of Long Island, the Continental Army called the area 'Cobble Hill' after a similar hill they had recently fortified during the Siege of Boston." I invite any local historians who can settle this question to leave a comment below.
Of course, that has nothing to do with today's park, which isn't paved with cobblestones – though there are some under the benches – but does have bluestone, cast iron, and herringbone-patterned brick walkways. And plenty of flowers.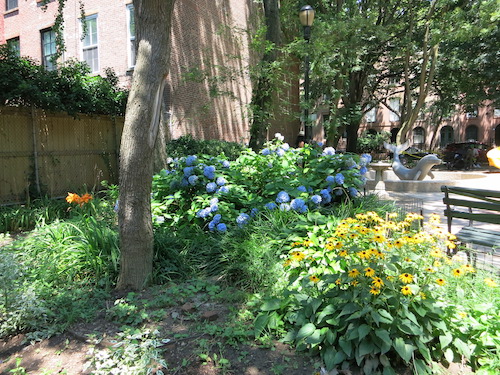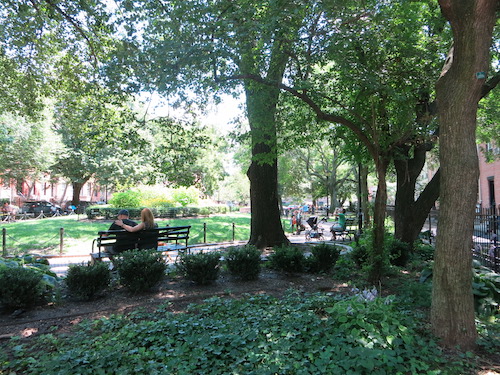 Cobble Hill trivia: The Neighborhoods of Brooklyn says the writer Thomas Wolfe lived on this block of Verandah Place alongside the park.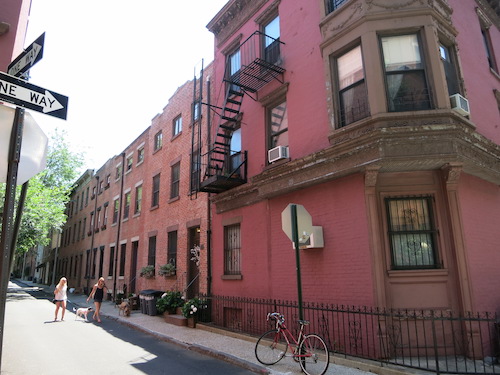 Cobble Hill Park is a treasure. I lived in nearby Park Slope for many years but never knew this small park was here. Finding places like it is one of the things that makes my ongoing park odyssey worthwhile.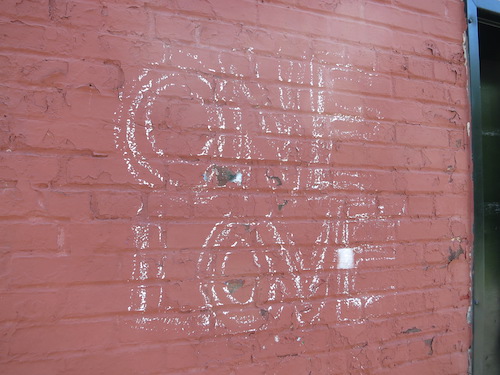 Important message spotted at nearby Van Voorhees Playground
All photos © Jon Sobel, Critical Lens Media