This little-known park sprawls atop a hill, the highest point in Brooklyn save for Battle Hill in Green-Wood Cemetery. It's sandwiched amid vastly more famous landmarks – the Brooklyn Botanic Garden, Prospect Park itself, and the main branch of the Brooklyn Public Library. I must have walked by Mount Prospect Park a hundred times or more when I lived in Brooklyn and never once ventured up the steps.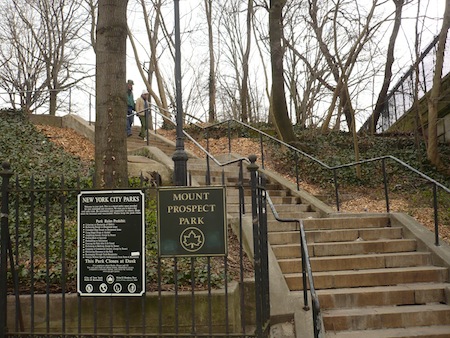 From atop this hill you used to be able to see for miles and miles; in fact the watchful Continental Army used it for that purpose in 1776. One thing I'd never have guessed is that there was a reservoir here from the 1850s until around 1940.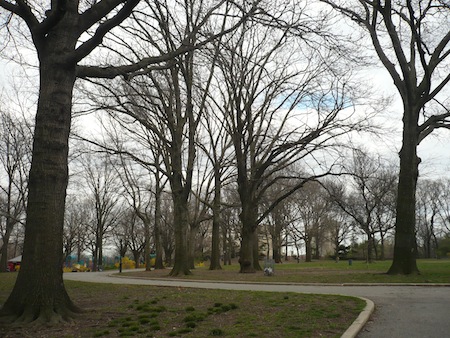 Through the fence atop these steps you can look down into the Brooklyn Botanic Garden. Or you can just zoom around on your bikes. There's fun for everyone here.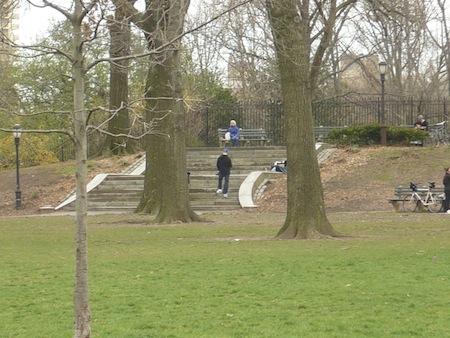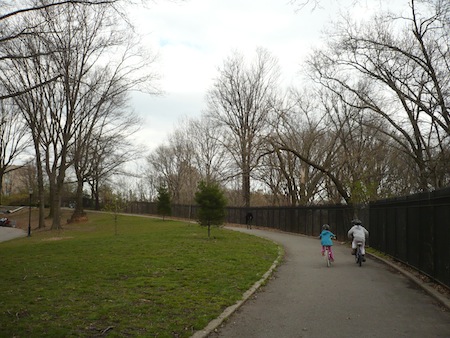 The side view of the Brooklyn Museum is a nice one. All the way to the right in the first photo below, a young guitarist plucks away. The second photo, through twisted branches, was just an impulse click – I liked the composition.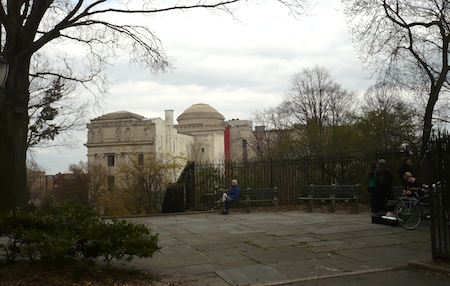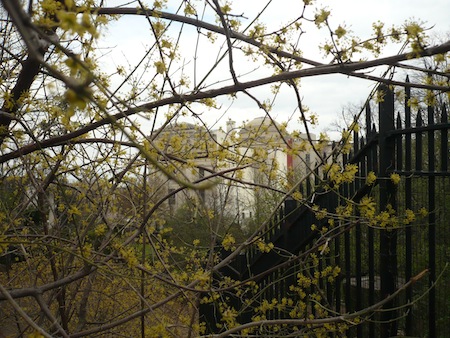 Cultural note: The parks people in Brooklyn are obsessed with daffodils. So much so that I rarely bother taking photos of the ubiquitous springtime planting. But these looked especially nice, so here you go.