Still a work in progress, Brooklyn Bridge Park has shaped up enormously in the past couple of years. But I was a little apprehensive on my first visit after Sandy. Sure, months had gone by, but would this picturesque project, one of the city's premiere new parks, bear visible ill effects as springtime arrived and with it the crowds?
If so, they weren't readily evident to my perception, which is, granted, far from perfect.
The park occupies several plots along the waterfront, from Dumbo down to just north of Red Hook, but on this occasion I visited the best known, northern section by the namesake bridge.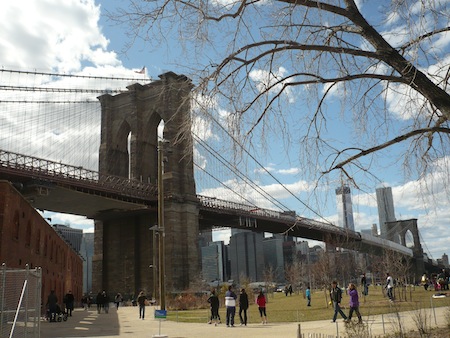 The view of the Manhattan Bridge is actually more splendid from here than that of its more iconic sibling.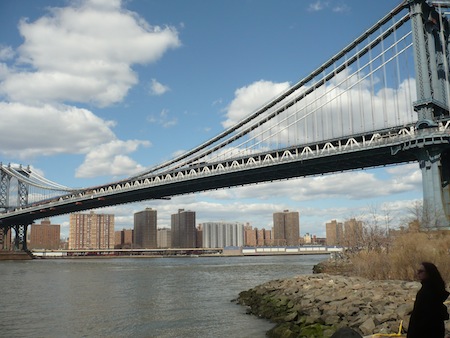 I'm partial to decayed urban structures, like the warehouse that adjoins the park behind a fence and presents images like this one: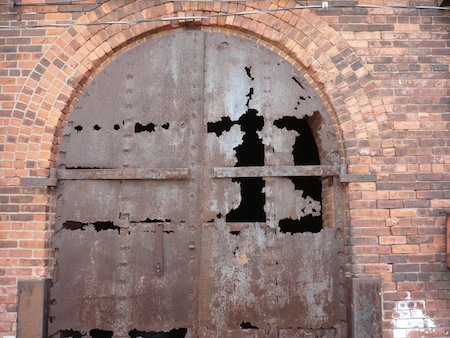 But just so you don't get the wrong impression, people typically come to Brooklyn Bridge Park for the waterfront views…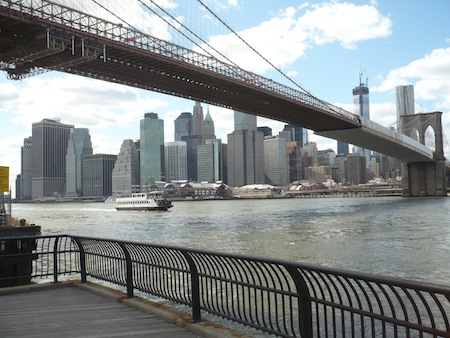 …the waterfront experience…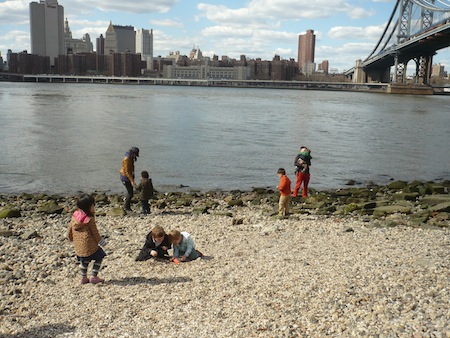 …and the outdoor amenities, like the grassy area, the boardwalk, and now, wonders of wonders, the marvelously restored carousel.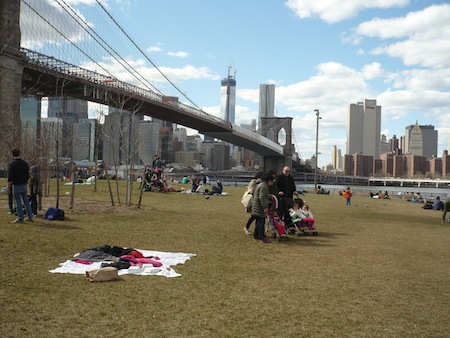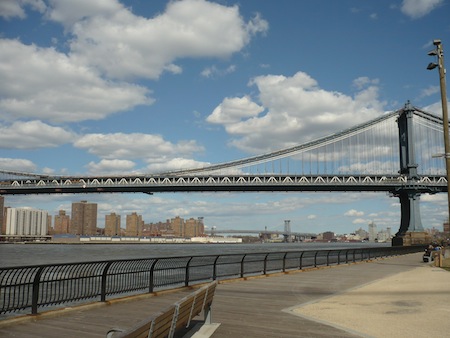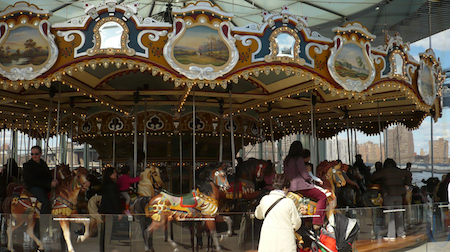 And yes, spring was arriving. So I'll leave you with this: