The Gardens at the Church of St. Luke in the Fields were resplendent in green when we stopped by in mid-August. Open to the public most days, the private gardens of the 1821 West Village church date from the 1950s.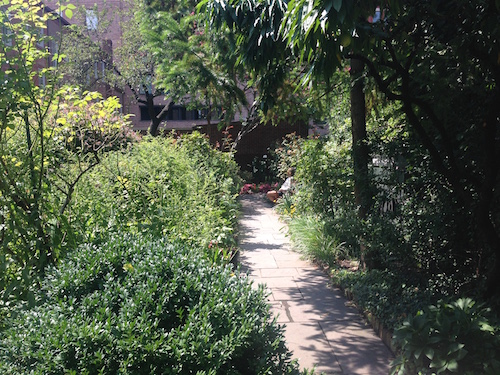 A brochure available in the Gardens describes "more than two-thirds of an acre of walks, lawns, and a fine collection of garden standards, rare hybrids and native American flora," and "a small but important way-station for migrating birds and butterflies during the spring and fall seasons," with "heat-retaining brick walls" that "create a warm microclimate."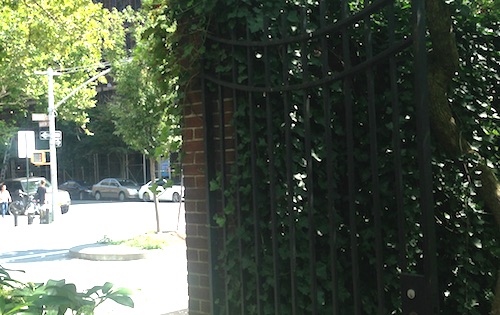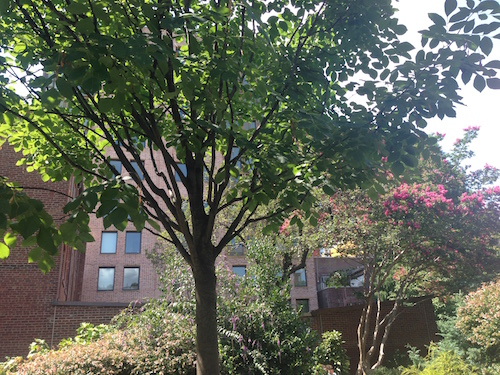 It's a peaceful retreat for a quiet read.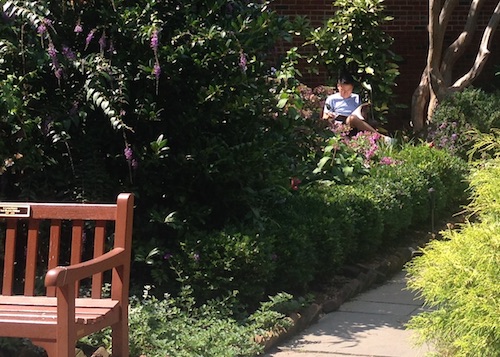 The planting is so dense it can almost feel tropical.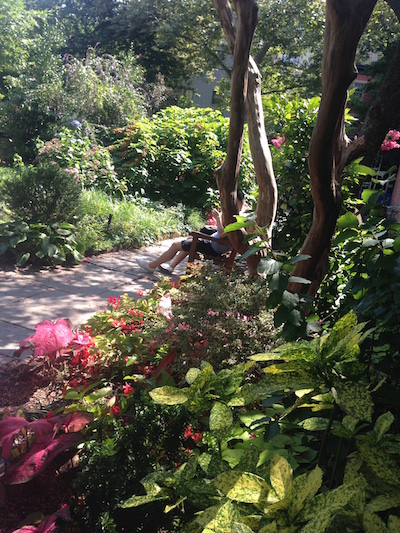 Well into the summer, there remained plenty of color to please the eye.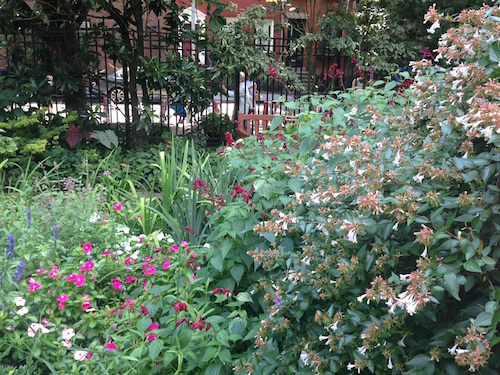 No one talks about pavement. But I'm partial to bluestone paving. (Speaking of color.)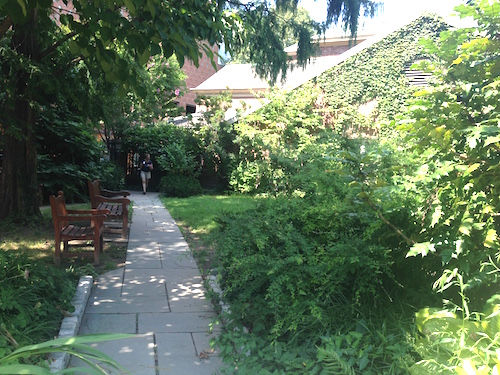 This is one of those places you can lose yourself, forget you're in the city. As Atlas Obscura observes, "Although the garden is scattered with benches, few are regularly occupied. The occasional West Village resident ducks in to read or snack or sit, but no one within the garden's confines generally speaks louder than a whisper."
It's perfectly appropriate that this place should be a peaceful refuge. Nearly 200 years ago, the founders of the Church of St. Luke in the Fields named their new congregation after the physician evangelist "in recognition," the church's website explains, "of the village's role as a refuge from the yellow fever epidemics that plagued New York City during the summers" – a reminder, among other things, of a time when Greenwich Village was an actual village. The Greenwich Village Society for Historic Preservation describes people beset by yellow fever and cholera in the late 18th and early 19th centuries fleeing "north to the wholesome backwaters of the West Village," where the population quadrupled from 1825 to 1840.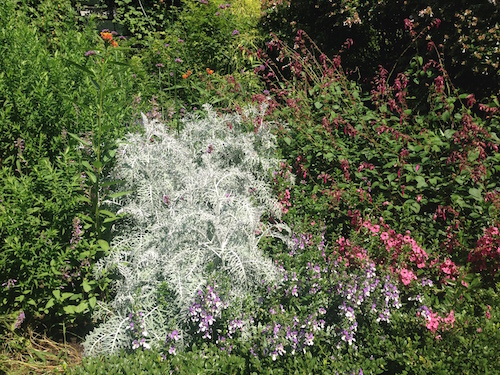 There's no population explosion here, though. Just an explosion of flora.
All photos © Jon Sobel, Critical Lens Media